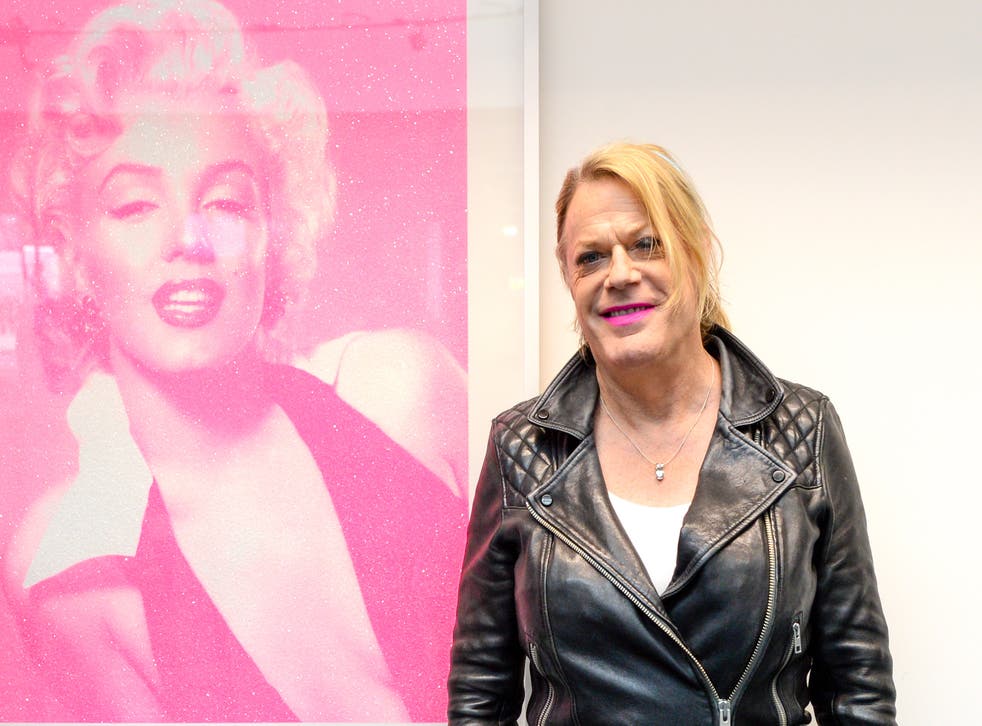 'I've had boob envy since my teens,' says Eddie Izzard on recent pronoun change
'I've been promoted to she, and it's a great honour'
Eddie Izzard has opened up about experiencing "breasts envy", in an interview ahead of the release of new movie Six Minutes to Midnight.
Speaking toThe Guardian, Izzard, said: "I've had boob envy since my teens. Just when teenage girls of my age were going 'I want boobs', I was thinking yeah me too. But I couldn't say it." 
The comic, 59, announced in December 2020 that they self-identified as gender-fluid, and would be using female pronouns from now on. Making the comments during an appearance on Portrait Artist of the Year, Izzard said she wants "to be based in girl mode from now on".
Now, the actor has explained that she hadn't initially intended for the announcement to be so prescriptive, saying: "What the world seems to have said to me is you can change your pronouns but you can't use he and him as well. You've just got to be she and her from now on because we've only got so much time on our hands, thank you very much," she told The Guardian.
But the comedian says she doesn't view this as a negative, saying: "Great. I've been promoted to she, and it's a great honour."
Izzard also spoke about the abuse that has been directed at her, saying that people used to laugh at her and shout slurs – something that led to Izzard experiencing regular panic attacks: "Then there's the coming out – the people hurling the abuse, and what do you do. And then there's the panic attacks that happened most days, several times a day."
Izzard hopes that she can "create a space for myself and anybody else who wants to slipstream behind that".
In January, Izzard told the Big Issue that the idea she had come out recently is "ridiculous". "Thirty-five years ago, I came out. The rest is language. I went through such hell since '85 that the idea that I've come out recently just sounds ridiculous," she told the publication.
Six Minutes to Midnight is Izzard's screenwriting debut and will be released on 26 March. Izzard plays Thomas Miller an English teacher in a boarding school of German girls. The film also stars Judi Dench.
Join our new commenting forum
Join thought-provoking conversations, follow other Independent readers and see their replies