Elderly man learns to do wife's makeup before she turns blind
The story has been reducing people to tears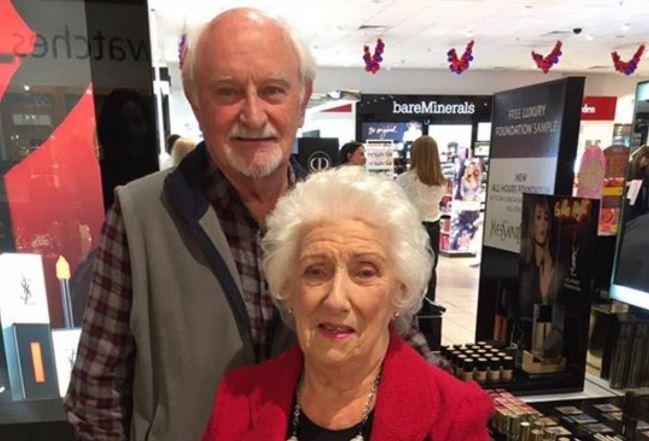 An elderly couple is melting hearts across the internet after it was revealed that the man is learning how to do his wife's makeup before she turns blind.
A photo posted on Twitter explains how Jean and Brian regularly go into a department store to use the beauty section.
The store employee says that Brian has been coming in for makeup lessons.
"Meet Jean and Brian, two of our very loyal customers," the employee wrote.
"Brian was in for another makeup lesson today as he does his wife's makeup every day as she is going blind."
"Such a wonderful couple who live their life to the full!"
The story has struck a chord with many people, with the tweet having received nearly 72,000 retweets and over 220,000 likes.
A lot of Twitter users responded with heart or crying emojis, and many expressed concern that they'd never find someone who would love them as much as Brian loves Jean.
"I can't even get a text back I love them so much," wrote one person.
And others tagged their partners to make sure that if they ever found themselves in the same situation, they'd step up.
"If i go blind u better study up watch some youtube tutorials, make sure i glow still," wrote one.
Some simply commented on what an uplifting story it is.
"That melts my heart," said one person.
And another added: "What a truly lovely story."
Join our commenting forum
Join thought-provoking conversations, follow other Independent readers and see their replies