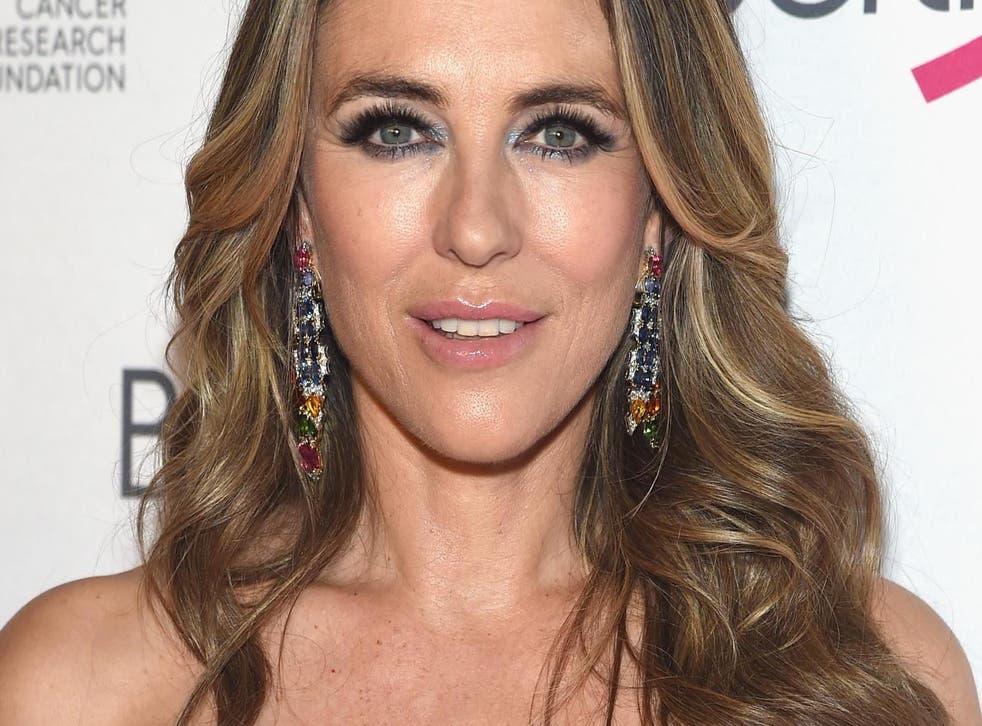 Elizabeth Hurley's attempt to 'swim off the calories' labelled damaging by experts
'Exercise is about so much more than how many calories it burns'
Olivia Petter
Thursday 23 August 2018 15:03 Comments
Elizabeth Hurley's latest Instagram post has sparked a debate among body positivity advocates and fitness experts.
The actor and swimwear designer uploaded a clip of her swimming on holiday on Wednesday, teasing that she was "attempting to swim off the calories" she'd consumed.
While the caption might've been intended to be read as lighthearted, it points to a problematic perception of food and exercise, whereby one is conditioned by the other.
"Exercise is about so much more than how many calories it burns and how depressing to only think about it in that way," says Hilary Rowland, co-founder of boutique spinning studio, Boom Cycle.
"Exercise promotes better sleep and higher energy as well," she tells The Independent.
"I am happy to say I honestly exercise for how it makes me feel. It's all about cutting loose and getting that wonderful release and re-set."
Anti-dieting advocate Alice Dalrymple, 27, explains that Hurley's post implies she exercises as a means of repenting for holiday indulgences, a message which could be "really damaging" to her young female followers.
"Exercise and eating are not mutually exclusive," Dalrymple tells The Independent.
"Movement shouldn't be seen as a means to eat or a way of 'making up' for eating, it should be done when we genuinely want to and because it feels good.
"All bodies are worthy of love and we should be teaching women to appreciate their bodies as they are right now and not encouraging the need to change them."
Yoga instructor Cat Meffan agrees that Hurley's post could also be damaging at a mental health level, despite its lighthearted intentions.
"I can see how this may be a trigger to many with mental health issues surrounding body image," she tells The Independent.
Meffan adds that Hurley has a responsibility to be conscious of her messaging online as a person of influence with one million followers.
However, not everyone agrees that Hurley's post is entirely negative. For example, personal trainer Harry Jameson tells The Independent that there's nothing wrong with advocating exercise on holiday.
"I like the idea that someone would use exercise to combat a little over indulgence on holiday," he says.
"Living less restrictively when away, drinking and eating more is totally fine, and so is going for an extra run the next day."
However, he clarifies that a healthy approach to everyday exercise is performance driven, rather than being motivated by weight loss.
The Independent has contacted Elizabeth Hurley's management for comment.
Register for free to continue reading
Registration is a free and easy way to support our truly independent journalism
By registering, you will also enjoy limited access to Premium articles, exclusive newsletters, commenting, and virtual events with our leading journalists
Already have an account? sign in
Join our new commenting forum
Join thought-provoking conversations, follow other Independent readers and see their replies