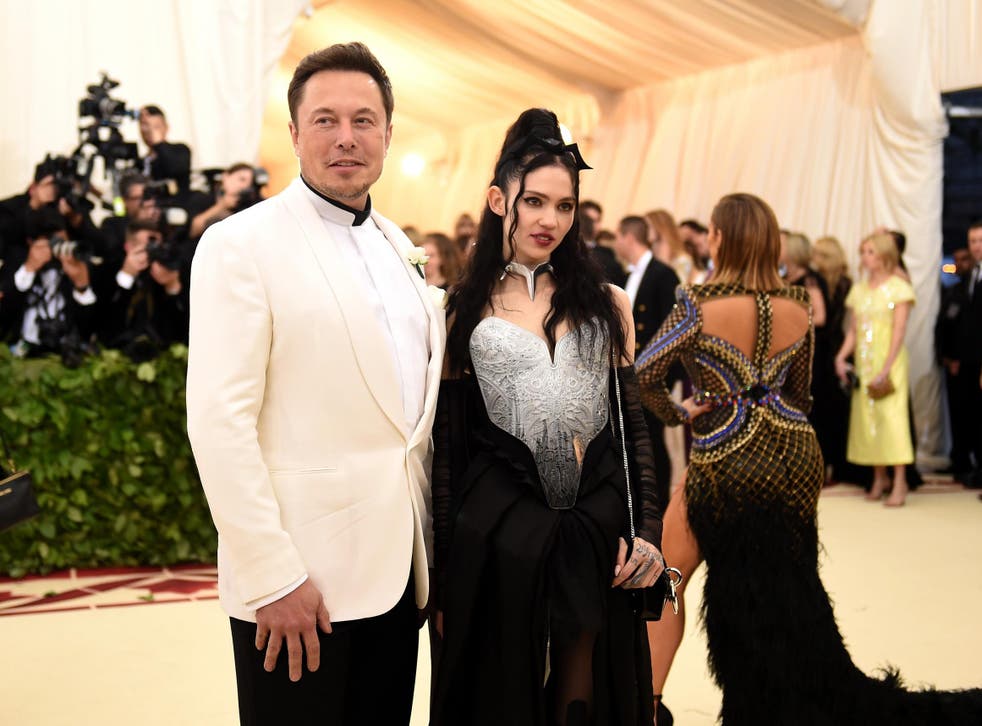 X Æ A-12: Elon Musk tells Grimes she is 'powerful' after recovering from post-pregnancy surgery
Tesla billionaire also corrects typo in girlfriend's explanation of son's unusual name
Olivia Petter
Thursday 07 May 2020 08:14 Comments
Elon Musk has told his girlfriend Grimes that she is "powerful" as the singer revealed she was recovering from surgery after giving birth to the couple's first child, X Æ A-12.
On Tuesday. the Canadian singer explained the meaning behind her son's unusual name, which includes references to the couple's "favourite aircraft" and the elven spelling of AI in reference to artificial intelligence and the Mandarin word for "love".
Grimes tweeted a detailed breakdown of each of the characters in her son's name, but Musk replied correcting the name of the aircraft, which the singer had referred to as "SR-17".
Musk wrote: "SR-71, but yes", to which Grimes replied: "I am recovering from surgery and barely alive so may my typos b forgiven but, damnit. That was meant to be profound [sic]."
The Tesla CEO replied: "U r a powerful [sic]" alongside an emoji of a fairy and one of a princess, to which Grimes wrote: "Haha E".
The exchange comes after reports claimed that the couple's chosen moniker for their new son may not be valid in the state of California.
According to a supervisor at the Department of Public Health Vital Records Office in Los Angeles, which is where the baby is thought to have been born, it is against California law to include numbers or symbols in a name.
When the unusual name was announced on Tuesday, social media users immediately tried to work out how to pronounce it.
One Twitter user suggested: "X Ash Archangel."
The user's tweet explaining the origins of the name was liked by Musk, implying it could be correct.
Register for free to continue reading
Registration is a free and easy way to support our truly independent journalism
By registering, you will also enjoy limited access to Premium articles, exclusive newsletters, commenting, and virtual events with our leading journalists
Already have an account? sign in
Join our new commenting forum
Join thought-provoking conversations, follow other Independent readers and see their replies