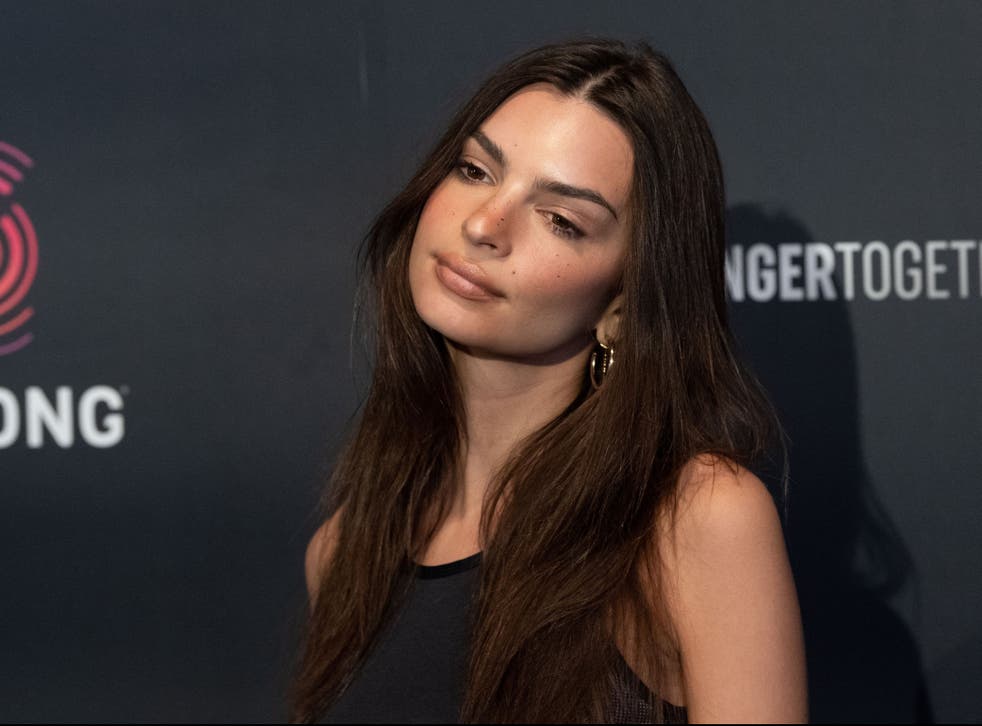 Piers Morgan attacks Emily Ratajkowski following nude pregnancy shot
It's not the first time the model has come under fire from the controversial TV presenter
Leer en Español
Piers Morgan has attacked celebrities who pose naked whilst pregnant, after model Emily Ratajkowski shared a nude photograph of herself on Instagram.
The 29-year-old is due to give birth in the coming months, but 55-year-old Morgan was not impressed with her celebratory portrait.
Speaking on Good Morning Britain, the presenter said: "She has gone completely naked - it seems almost mandatory now for famous women, when they're pregnant, to go naked.
"Just to show what a naked pregnant woman looks like."
Co-host Susanna Reid replied: "She's a model, isn't she? She's celebrating her body!"
Morgan remained unconvinced, however.
"We are kind of done, aren't we? Of the naked, pregnant, famous person doing it just for clicks?
"Demi Moore did it about 30 years ago and ever since, every week there's another famous woman going: 'Look at me! I'm naked and pregnant…but please respect my privacy'."
"Each individual pregnant woman has the right to do that!", said Reid in response.
It's not the first time the model has incurred the wrath of the opinionated television presenter.
A 2017 video of the US model writhing in spaghetti for a Love editorial prompted Morgan to sarcastically describe it as a "wonderful testament to feminist empowerment".
In response, Ratajkowski wrote: "Lol never said my love video was a feminist statement.
"But now it's worth saying that telling women what to do with their bodies & sexuality is actually just classic sexism."
She added: "I can have opinions about feminism & also do sexy photo shoots k thanks".
And the previous year, Morgan offered to buy the model some clothes, saying she "looked freezing" after she appeared nude on a horse for Harpers Bazaar.
Ratajkowski replied: "Thanks, but I don't need clothes as much as you need press."
The model is far from the first to pose naked whilst pregnant.
As referenced by Morgan, Demi Moore's 1991 shoot with renowned photographer Annie Lebovitz showed her naked and seven months pregnant on the cover of Vanity Fair.
The shoot was described by some commentators at the time as 'pornographic', a response which left Moore "stunned".
She said: "Magazines with titles like Guns and Ammo are displayed on all the newsstands, and they represent taking life away. I was representing life, yet I supposedly wasn't appropriate," she pointed out.
"People think motherhood is wonderful, but it should be left behind closed doors, or whatever. It's stunning."
Other celebrities who've posed naked while pregnant include Beyoncé, Serena Williams, Chrissy Teigen, Kim and Kourtney Kardashian, Britney Spears, Ashley Graham, Karolina Kurková, Cindy Crawford, Nia Long and Jessica Simpson.
Join our new commenting forum
Join thought-provoking conversations, follow other Independent readers and see their replies