Emma Stone opens up about anxiety and how it gives her 'high-energy'
'I'm lucky for the anxiety'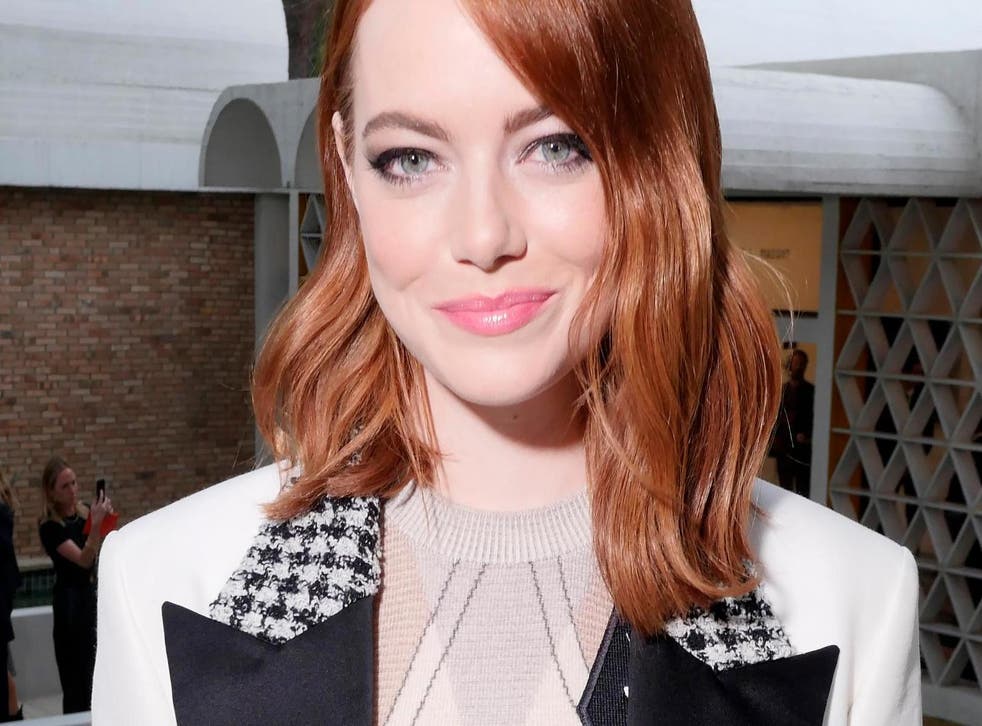 Emma Stone has spoken out about her battle with anxiety in a candid interview with fellow actor and close friend Jennifer Lawrence.
Speaking to Elle, the La La Land actor revealed she started having panic attacks at the age of seven and used acting as an outlet to cope.
"My mom always says that I was born with my nerves outside of my body," she tells Lawrence.
"But I'm lucky for the anxiety, because it also makes me high-energy."
Unlike most Hollywood actors, Stone refrains from using social media, something Lawrence asked her to explain.
"I think it wouldn't be a positive thing for me," she said.
"If people can handle that sort of output and input in the social media sphere, power to them."
Stone has opened up about her struggles with mental health in the past, revealing to late night host Stephen Colbert on his eponymous talk show last year that she was in therapy when she was a child.
"Acting and improvisation helped me so much," she said at the time, "I still have anxiety to this day but not panic attacks, knock on wood."
In May 2017, Stone teamed up with the Child Mind Institute, a non-profit organisation which supports children with mental health issues and learning disorders, to divulge her experiences managing anxiety and panic attacks when she was growing up.
Oscars 2018: Emma Stone praises the work of film directors
In a short clip as part of the charity's Speak Up For Kids campaign, Stone offered advice to children with anxiety.
"There's nothing wrong with you," she said, "to be a sensitive person who cares a lot, that takes things in in a deep way is part of what makes you amazing and is one of the greatest gifts of life.
"There are so many tools that you can use to help yourself in those times and it does get better and easier as life goes on and you start to get to know yourself more and what will trigger certain instances of anxiety and where you feel comfortable and sage.
"Don't ever feel like you're a weirdo for it because we're all weirdos".
Register for free to continue reading
Registration is a free and easy way to support our truly independent journalism
By registering, you will also enjoy limited access to Premium articles, exclusive newsletters, commenting, and virtual events with our leading journalists
Already have an account? sign in
Register for free to continue reading
Registration is a free and easy way to support our truly independent journalism
By registering, you will also enjoy limited access to Premium articles, exclusive newsletters, commenting, and virtual events with our leading journalists
Already have an account? sign in
Join our new commenting forum
Join thought-provoking conversations, follow other Independent readers and see their replies