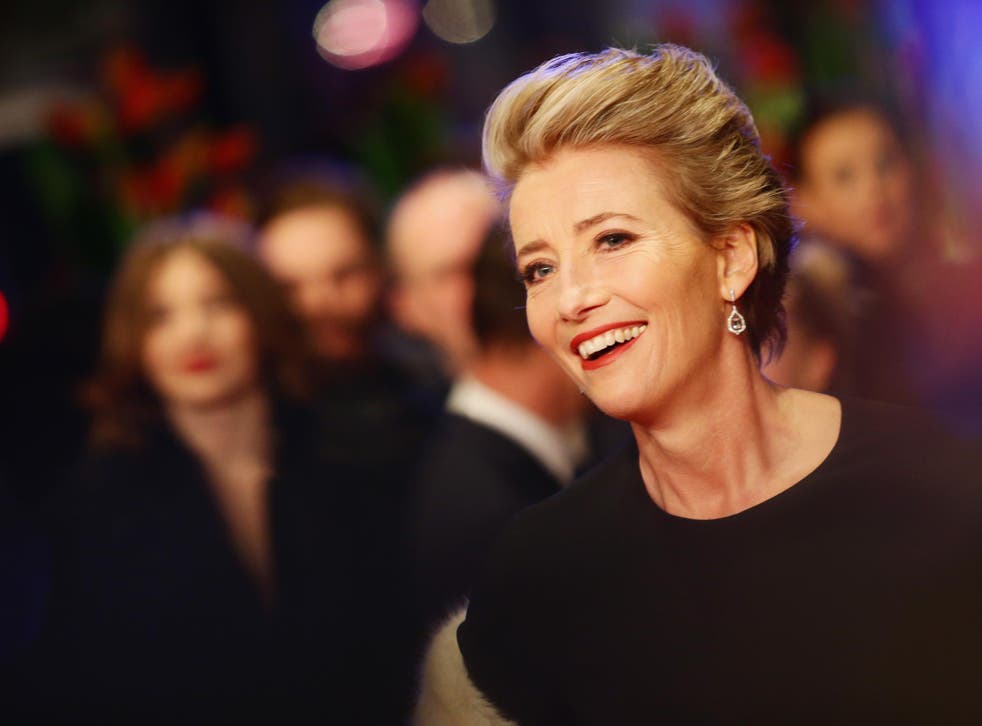 Emma Thompson 'urges restaurant not to sack waiter who asked for selfie'
Restaurant has not revealed whether or not actor's request has impacted their decision
Emma Thompson has come to the aid of a waiter who was suspended after asking for a selfie with one of her famous friends, whose identity has not been revealed.
The Nanny Macphee star was dining at Brown's hotel in Mayfair on Saturday night with a group of celebrity pals when a senior waiter broke protocol by asking for a photograph.
Thompson, who has previously described selfies as "narcissism to its unspeakable extremes", politely declined on behalf of her friend, explaining that a photo would be an imposition on their fellow diners.
Brown's, which is owned by Rocco Forte Hotels, has a strict policy against photography, and the waiter was swiftly suspended "until further notice", according to The Sunday Times.
When the publication approached Thompson for comment, the actor was reportedly "horrified" to learn the waiter had been suspended and immediately phoned the restaurant to ask them to reinstate him.
The restaurant declined to reveal whether or not Thompson's phone call had any impact on their decision, explaining in a statement: "Caring a great deal for the privacy and wellbeing of both team members and guests, we are unable to make further comment on this matter."
Thompson revealed her aversion to selfies in an interview with the Belfast Telegraph in 2014.
"I wouldn't dream of taking a selfie with anyone. God almighty!" she said.
"That's to take narcissism to its unspeakable extremes. No, get a life, everyone. Just saying."
Join our new commenting forum
Join thought-provoking conversations, follow other Independent readers and see their replies