The Independent's journalism is supported by our readers. When you purchase through links on our site, we may earn commission.
'I've sat in therapy and felt guilty about it': Emma Watson struggled with guilt of not enjoying fame
'Somebody else would have enjoyed and wanted this aspect of it more than I did,' Little Women star says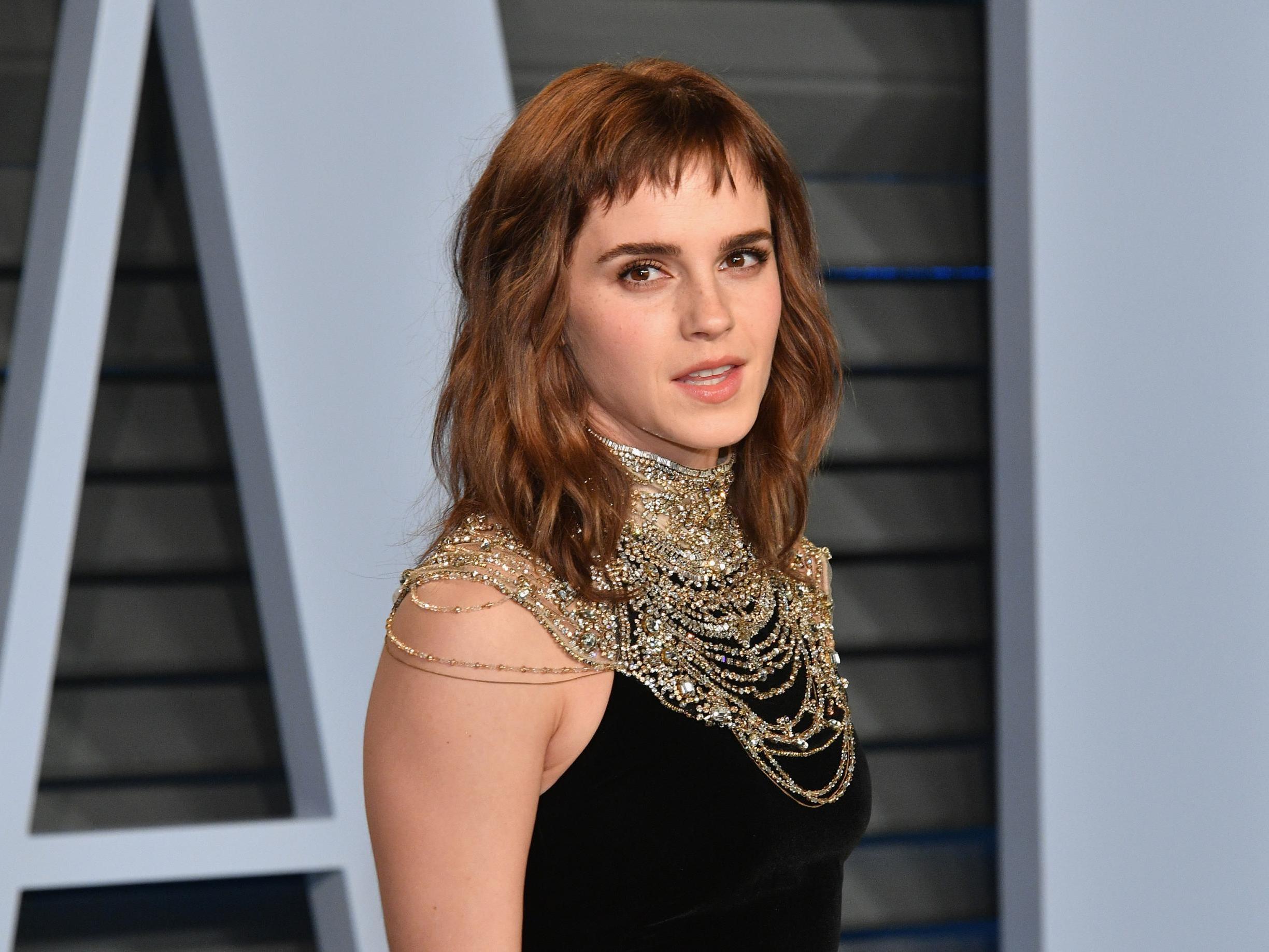 Emma Watson has opened up about feeling "guilty" in therapy over her rise to stardom, stating that she has found herself "really struggling" in the past.
Watson recently took part in an interview with journalist and transgender activist Paris Lees for British Vogue's December issue.
During their discussion, the Little Women star spoke about the "guilt" she felt with regards to her fame, as she wondered why she wasn't enjoying life in the limelight more.
"I've sat in therapy and felt really guilty about it, to be honest," the actor said. "Why me? Somebody else would have enjoyed and wanted this aspect of it more than I did. And I struggle with it, I've wrestled a lot with the guilt around that."
Watson continued, stating that she thought to herself: "I should be enjoying this more, I should be more excited and I'm actually really struggling."
Reminiscing about being cast as the brilliant witch Hermione Granger in the Harry Potter series 20 years ago at the age of nine, Watson described the experience as "bizarre" and "otherworldly".
The activist said that part of what has helped her find "peace" when her life has felt "disconnected" has been thinking about her personal identity.
"I'm someone's daughter, I am my mother's daughter, I am my father's daughter, I am a sister, I belong to a family, I come from a place, I have roots," she stated.
"There's a whole really big existence and identity that I have, actually, that's really important and weighted and solid that has nothing to do with any of that."
10 Celebrity Quotes on success and failure
Show all 10
During the interview, Watson said that she often feels "anxious" in public spaces, such as when she is walking down the street or getting on a train.
The UN Women Goodwill Ambassador revealed that Halloween is one of her "favourite nights of the year" as she is able to "be anybody".
The Beauty and the Beast star also opened up about the societal pressure she feels about turning 30 next April.
Watson explained that while she previously didn't understand why people would "make such a big fuss" about the milestone, when she turned 29 she began to feel "stressed and anxious" due to the "bloody influx of subliminal messaging".
"If you have not built a home, if you do not have a husband, if you do not have a baby, and you are turning 30, and you're not in some incredibly secure, stable place in your career, or you're still figuring things out… There's just this incredible amount of anxiety," she said.
The actor added that it took her a "long time" to feel happy being single, saying that she calls it "being self-partnered".
If you are in need of mental health support, you can contact charity Mind by calling 0300 123 3393 or texting 86463. The helpline is open from 9am to 6pm, Monday to Friday (except on bank holidays)
Join our commenting forum
Join thought-provoking conversations, follow other Independent readers and see their replies