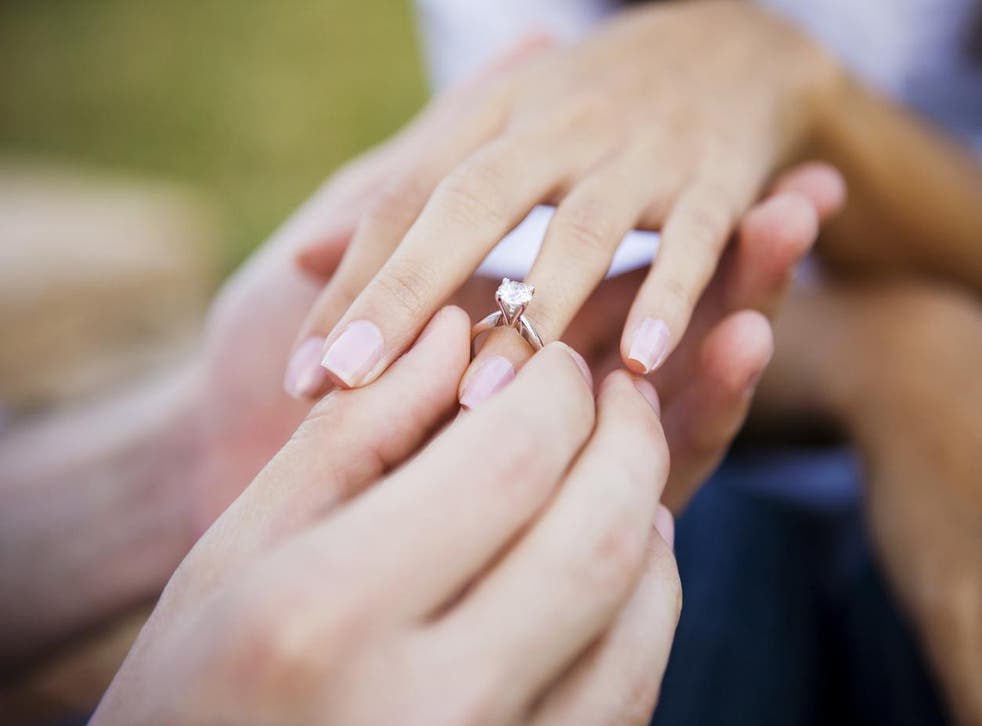 How much UK couples now spend on engagement rings
Finally, we're beginning to understand that cost doesn't always equal quality
The myths surrounding how much an engagement ring should cost are plentiful. There's the three-month's salary rule, the one-month salary rule and even the split-the-difference rule. So how much should you really be spending?
Thankfully, for modern couples the lines between these traditional rules have become more fluid and, while some still opt to shell out a hefty portion of their salary, others are becoming more discerning with their funds.
Now, couples in the UK are spending almost a fifth less (19%) on engagement rings than they did five to 10 years ago, according to new research from insurer Protect Your Bubble.
What's more, the average spend on an engagement ring over the past five years stands at £1,080 compared to £1,333 spent up to 10 years ago, Refinery 29 reports.
Of the 1,235 adults surveyed the data also revealed that the number of couples spending less than £500 has seen a rapid surge with 18 per cent more buying engagement rings for this amount compared to previous years.
Magical wedding proposals created by The Proposers

Show all 8
While almost half said their engagement ring cost less than three week's wages and 13 per cent chose rings that cost less than one week's salary.
Interestingly, among those surveyed it was millennials who chose to spend the most on their rings with the average 16-24-year-old shelling out £1,473 on an engagement ring and £2,827 on a wedding ring, compared to £691 spent by 45-54 year olds.
The study also showed that Londoners spend the most on their wedding rings with an average cost of £2,778 while Nothern Irish couples forked out the most on their engagement rings at £1.722.
Scottish couples on the other hand proved the most shrewd, spending an average of just £563 and £862 on their wedding and engagement rings.
Join our new commenting forum
Join thought-provoking conversations, follow other Independent readers and see their replies