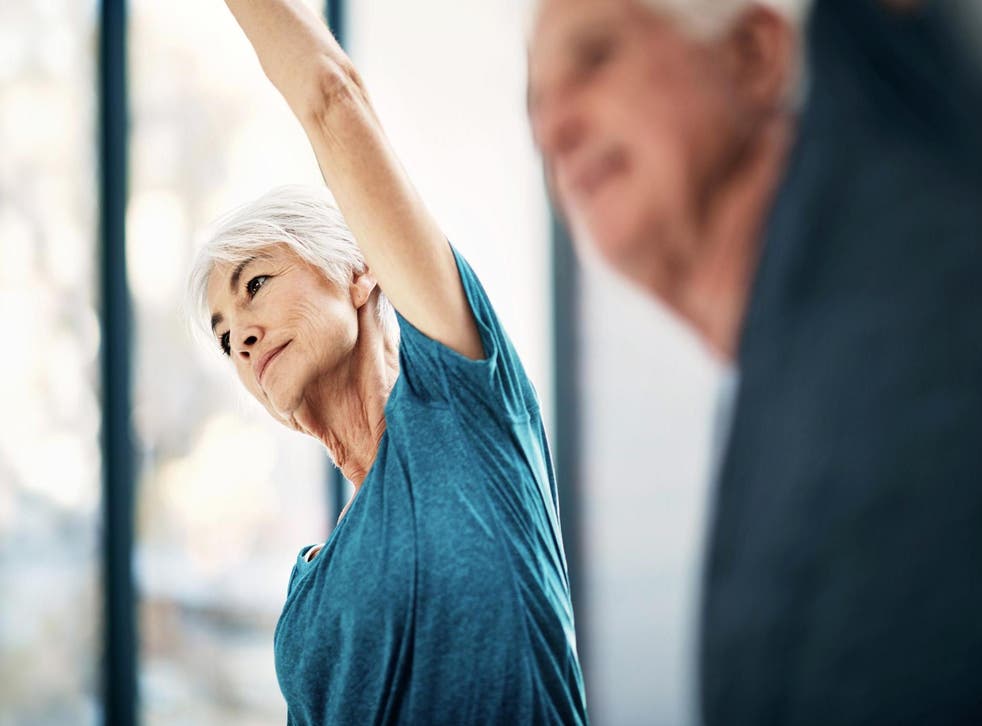 Half of Britons over 55 don't believe exercise is an important part of lifestyle
This is despite experts insisting it's critical to maintain bone and muscle strength as we age
Almost half of Brits over the age of 55 don't believe that exercise is an important part of lifestyle, according to new research.
Nuffield Health, the largest not-for-profit healthcare provider in the United Kingdom, conducted a survey among 2,000 Brits aged 55 and over to explore people's attitudes to fitness.
The research found that 48 per cent of participants didn't feel as though exercise was important, while just 52 per cent believed working out to be essential for ensuring good bone density as you get older.
This is despite evidence showing older adults who participate in physical activity maintain not just good physical function but also good cognitive function.
In addition, the study revealed that one in 10 Brits over the age of 55 said the reason they didn't attend the gym more regularly, if at all, was out of fear of injury.
The exercise it takes to burn off high-calorie foods

Show all 10
Of those surveyed who did attend a gym, aside from exercise, the reasons for joining included beating stress (50 per cent), socialising or making new friends (47 per cent) and helping them sleep better (45 per cent).
"Maintaining bone and muscle strength as we age is critical, not only to ensure we can continue to live life to the full physically, but also to maintain mental health. So its worrying that almost half of us over 55s don't believe exercise is important," said Jonathan Davies, OBE, former Wales rugby international who's supporting the organisation's campaign to encourage exercise in the over 55s.
According to Nuffield Health, older adults should do two types of physical activity each week: aerobic exercise and strength exercises.
However, of those surveyed almost one in five incorrectly assumed they should avoid resistance training altogether.
Similarly, a large number of participants believed they should avoid the gym if suffering from heart problems, diabetes or joint pain.
While one in four (26 per cent) surveyed thought it best to avoid resistance exercise completely when suffering from joint pain, almost half (45 per cent) didn't know what exercises they should and shouldn't be doing.
"It's concerning that so many older people think they should avoid resistance training when they have joint pain, or avoid the gym completely with a health condition," said Stephen Macconville, fitness lead at Nuffield Health.
"The reality is that exercise can be an important part of preventing and managing illness as well as rehabilitating after injury."
Maconville added that despite 38 per cent of participants saying they felt a personal trainer is just for young people, enlisting the help of a professional could prove invaluable in helping to tailor a workout suitable to a person's age, health or mobility issues.
Support free-thinking journalism and attend Independent events
Join our new commenting forum
Join thought-provoking conversations, follow other Independent readers and see their replies