The Independent's journalism is supported by our readers. When you purchase through links on our site, we may earn commission.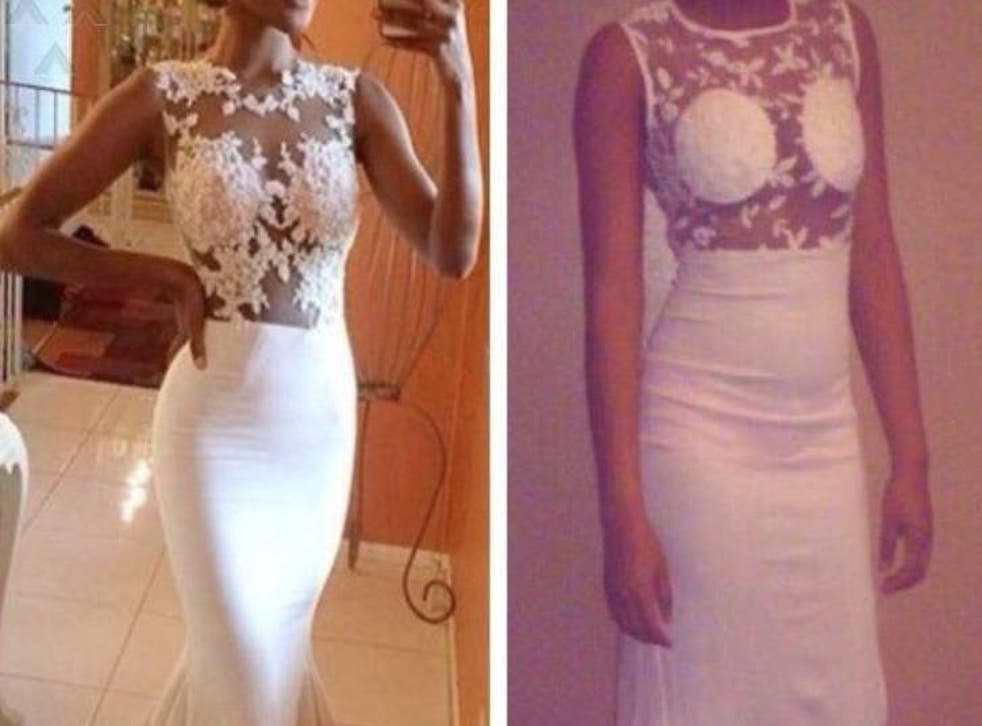 There's a shocking difference between clothing advertised on Facebook and what furious consumers are getting
Lots of women are saying they're being scammed by absurdly cheap online apparel retailers, Sapna Maheshwari and Beimeng Fu of BuzzFeed have reported.
There's a host of these websites, BuzzFeed says, including Zaful, Rosegal, SammyDress, RoseWe, TideBuy, Choies, and Dresslily. They promise extremely cheap apparel via ads on Facebook that target women.
But the photos they're posting are often not even their own. The knockoffs look nothing like the original photos.
BuzzFeed says that at least eight of these troubling sites operate under a Chinese e-commerce company called ShenZhen Global Egrow E-Commerce Co., which made about $200 million in sales in 2014. It's extremely hard to reach customer services by phone, too, since the businesses are in China.
Furious consumers have created multiple Facebook groups, like Knockoff Nightmares and Rosegal.com Is A Scam, to share "buyer, beware" stories and photos of the alleged dissonance between the advertised photos and what they received in the mail.
Here are some of the photos they've shared.
Read more:
• TOM HAYES: 'Traders like me should not be in prison' for the Bank of England's 'involvement' in Libor rigging
• The UK's chronic productivity crisis is worsening
• Apple and Google are now copying Samsung's design
Read the original article on Business Insider UK. © 2016. Follow Business Insider UK on Twitter.
Register for free to continue reading
Registration is a free and easy way to support our truly independent journalism
By registering, you will also enjoy limited access to Premium articles, exclusive newsletters, commenting, and virtual events with our leading journalists
Already have an account? sign in
Register for free to continue reading
Registration is a free and easy way to support our truly independent journalism
By registering, you will also enjoy limited access to Premium articles, exclusive newsletters, commenting, and virtual events with our leading journalists
Already have an account? sign in
Join our new commenting forum
Join thought-provoking conversations, follow other Independent readers and see their replies