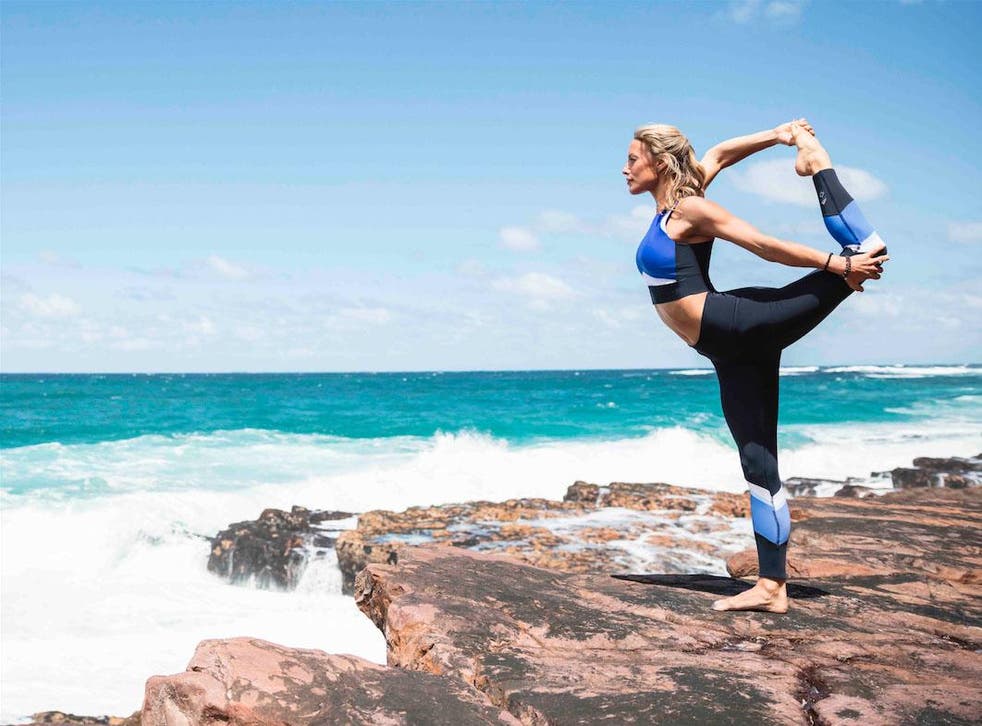 Adidas launch yoga collection made from recycled ocean plastic
An estimated 80 per cent of marine debris in the world's oceans is made up of plastic. And sportswear giant Adidas is doing its best to turn the tide on this catastrophic development by releasing a third range of products made from recycled ocean plastic.
Collaborating with Wanderlust, a yoga lifestyle brand, and Parley for the Oceans, an environmental initiative, the German brand has launched an entire range infused with recycled materials.
The 42-piece collection features a wide selection of items including crop tops, bomber jackets, leggings, onesies, shorts and gym bags.
Each piece inspired by the power of the seas with graphic prints and a colour palette of muted greys, black and varying shades of blue.
Prices range between £32.95 for a crop to £59.95 for yoga pants.
"We know our community of women are extremely passionate about environmental care," said Alison Stewart, senior director of Adidas Women's, in a statement.
"Now, in our product they can make a difference to their practice and the planet at the same time."
Last year, Adidas also launched a selection of trainers made from ocean plastic for its UltraBoost, UltraBoost X and UltraBoost Uncaged range.
Each pair was made from 11 plastic bottles and the laces, heel lining and sock covers were all made from other recycled materials.
They were such a hit that Adidas has already sold a million pairs.
In a further bid to end pollution, the brand also traded plastic bags in its retail stores for paper ones and, as a result, is said to have eliminated almost 70 million plastic shopping bags.
The Adidas x Wanderlust collection is available to buy at adidas.co.uk.
Join our new commenting forum
Join thought-provoking conversations, follow other Independent readers and see their replies