The Independent's journalism is supported by our readers. When you purchase through links on our site, we may earn commission.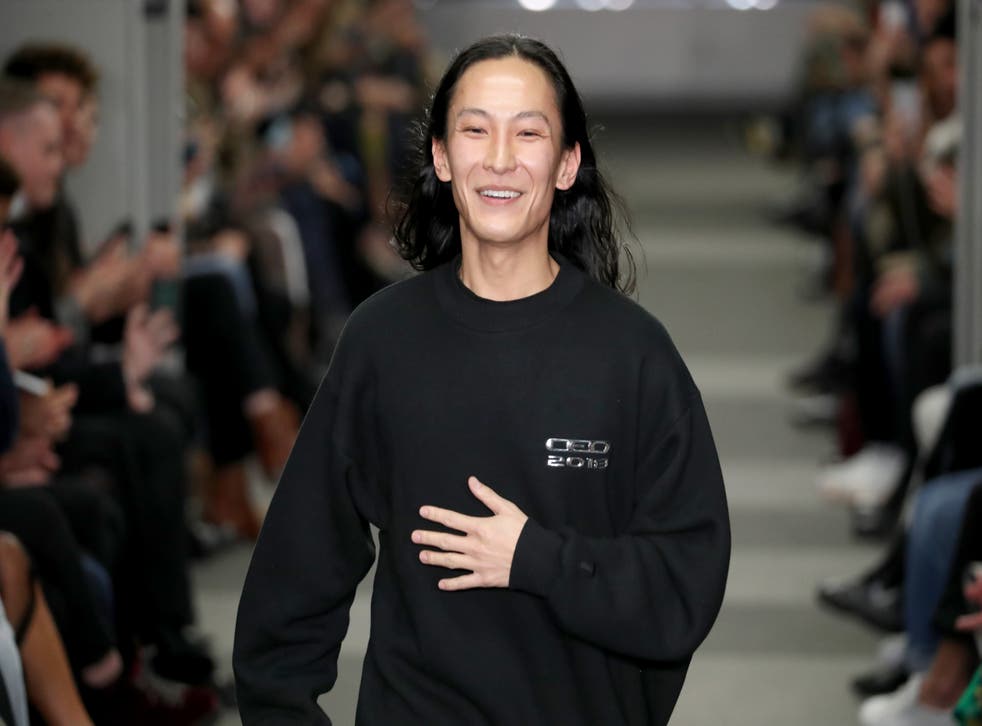 'I'm not anonymous anymore': Fashion stylist confirmed as one of 10 men accusing Alexander Wang of misconduct
David Casavant accuses the designer of approaching him in a nightclub and pulling his underwear down
Further allegations of misconduct have been made against American fashion designer Alexander Wang.
The fashion stylist and activist David Casavant is one of 10 men represented by high-profile lawyer Lisa Bloom that is making claims against Mr Wang and his company.
Speaking to The New York Times, Mr Casavant claims that Mr Wang approached him in a nightclub in Brooklyn in January 2017 and pulled down his trousers and underwear.
"I was so apparently in a vulnerable state," Mr. Casavant told the publication, noting that he was drunk at the time.
The stylist claims that Mr Wang's intention was to "humiliate" him and accused him of previously trying to undress him at another club.
"Even if it's at a party late at night, I don't think that's normal behavior," he added.
Mr Wang has denied the allegations via a letter sent to The New York Times from his lawyer, Eric M. George.
The letter makes accusations against Mr Casavant, claiming the stylist has had an "irrefutable yearslong personal animus toward Mr. Wang".
In response, Casavant's lawyer, Ms Bloom said: "Mr. Casavant stands by his account. Mr. Wang's ridiculous personal attacks on him say more about Mr. Wang than they do about him."
The allegations come after the fashion industry's watchdog Instagram account, @dietprada, and the account @shitmodelmgmt, began sharing multiple claims of sexual misconduct made by models against the American fashion designer in December.
Among them was Owen Mooney, who shared a TikTok video recounting his 2017 experience with Mr Wang while at a club in New York City, where he claimed that the designer groped him in the crowd.
Although he did not initially identify Mr Wang, referring to him only as a "really famous fashion designer," Mooney's claims were soon attached to him.
The allegations prompted Mr Wang to release a statement on his Instagram account in which he described the claims as "false, fabricated, and mostly anonymous".
Wang continued: "I have never taken advantage of others in a sexual manner or forced anything on anyone without consent."
Mr. Casavant has not publicly come forward with his allegations against Mr Wang until now.
"I didn't like the idea that people could be branded as liars who weren't," he told The New York Times.
"I didn't feel a necessary response from the fashion industry about it. Which I can understand - I get it, they were mainly anonymous, so that's fine. But here I am. I'm sitting in front of you. I'm saying who I am. I'm not anonymous anymore."
The Independent has contacted Mr Wang's representatives for further comment.
Register for free to continue reading
Registration is a free and easy way to support our truly independent journalism
By registering, you will also enjoy limited access to Premium articles, exclusive newsletters, commenting, and virtual events with our leading journalists
Already have an account? sign in
Register for free to continue reading
Registration is a free and easy way to support our truly independent journalism
By registering, you will also enjoy limited access to Premium articles, exclusive newsletters, commenting, and virtual events with our leading journalists
Already have an account? sign in
Join our new commenting forum
Join thought-provoking conversations, follow other Independent readers and see their replies