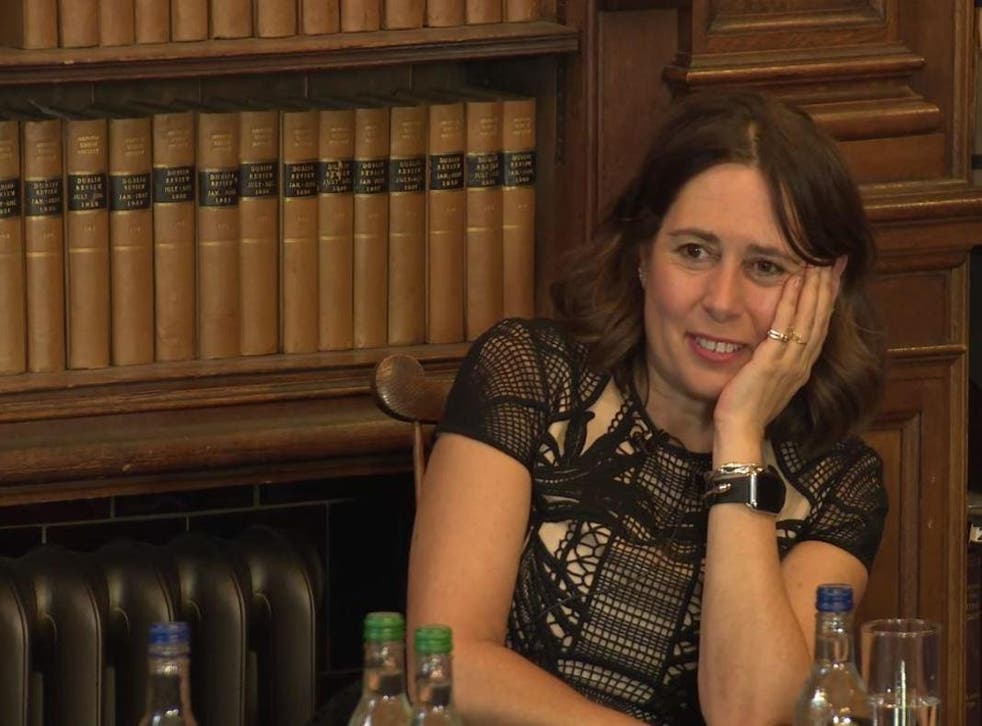 Alexandra Shulman: Former Vogue editor scolds John Humphrys for 'mansplaining' fashion to her
'Suddenly I was confronted by a grey-haired guy in chinos hectoring me on the business I had worked in for a quarter of a century'
The former editor of British Vogue has publicly slammed John Humphrys for "mansplaining" fashion to her in an interview, after leaving the title in July following a 25-year-long reign at the helm of the fashion bible.
Alexandra Shulman was left reeling at Humphrys' accusations when he interviewed her on BBC Radio 4's Today programme.
"I unexpectedly found myself having to defend the fashion industry from all manner of evil, such as promoting anorexia among young girls," the editor and author wrote on the Mail Online.
Though the interview began well, it wasn't long before Shulman found herself being ruthlessly grilled by Humphrys about the fashion industry.
Just 1.55 minutes in, the Radio 4 host started accusing Vogue for promoting an unhealthy body image.
He told her that it was rare to see "reasonably cosy, comfortably shaped women" on the cover of Vogue.
He then interjected in the fashion mogul's counter argument, adding that "now you have to be skinny as a rake".
Shulman was quick to jump to the magazine's defence, rattling off a list of prominent women that featured in the title, whose recent profiles include plus-size model Ashley Graham, tetraplegic Melanie Reid, commissioner of the Metropolitan Police, Cressida Dick, and the women working on Crossrail.
Unrelenting, Humphrys went on to lambast the fashion industry for being "cruel to women" for making them feel as though they ought to wear "excruciatingly painful" high heels, a claim which Shulman fiercely disputed.
"Suddenly I was confronted by a grey-haired guy in chinos hectoring me on the business I had worked in for a quarter of a century and which he neither knew, nor cared, much about," she wrote.
Shulman explained that this was the same "banal conversation" that she had been subjected to in numerous interviews before and confessed that she finds it repetitive and limited.
"Bang had gone my hopes of having an interesting and educated conversation on one of the most listened to current affairs programmes on radio," she wrote.
Join our new commenting forum
Join thought-provoking conversations, follow other Independent readers and see their replies