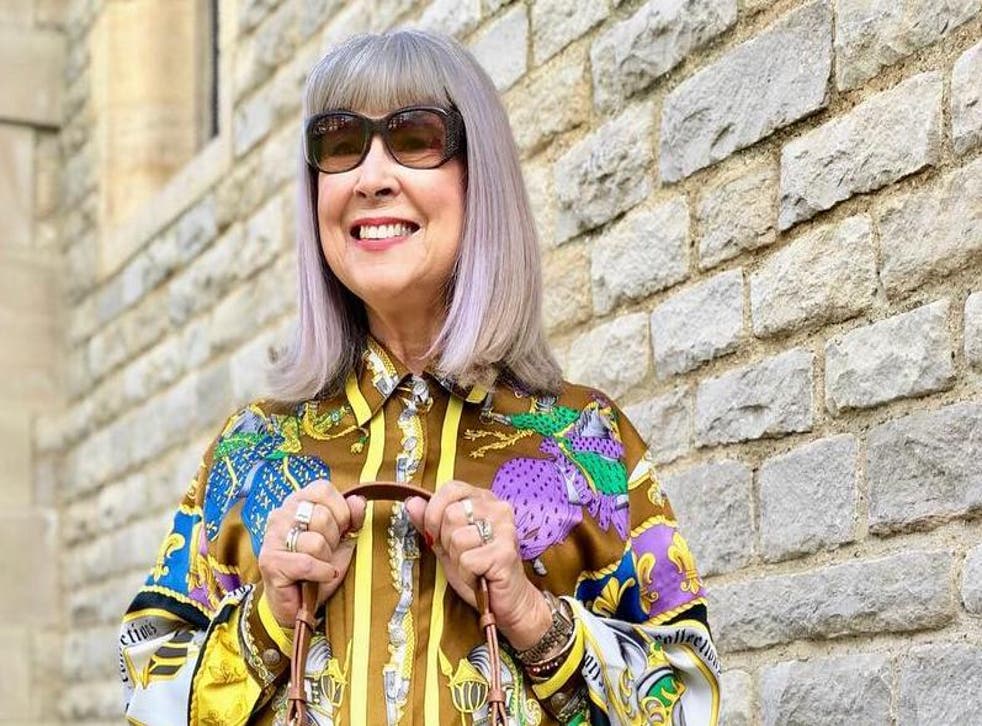 Alternative Ageing: 68-year-old woman runs blog to show that style has no age limit
'Let's get that #positiveageing message spread far and wide'
Age is just a number. There's no reason why your passions and interests should change as you grow older, or that you should act in a particular way just to reflect the number of candles on your birthday cake.
Suzi Grant's blog is all about embracing your age and showing the world that you can still seek style, fun and adventure during any period of your life.
Grant, a 68-year-old woman who lives in Brighton, first launched her blog Alternative Ageing in 2014 to help other people aged over 50 years old to live healthier and happier lives.
"I started the blog after being inspired by the Advanced Style documentary, a film by the now famous Ari Seth Cohen, who goes out and about taking photographs of fabulous women in New York City and internationally," Grant told The Independent.
"Three years on and the blog is a successful mix of fashion, food and lifestyle where I encourage like-minded women to be the very best they can be, looking good but feeling great!"
Since starting the blog, on which Grant shares a variety of fashion tips, health advice, recipes, videos and much more, she's also gained an impressive social media following.
Grant currently more than 12,000 followers on Instagram and more than 6,500 followers on Facebook, all of whom are inspired by her zest for life.
At the age of 50, Grant felt ignored in the eyes of society as an older woman.
However, over the past few years as grey hair has became an increasingly popular trend, Grant has seen her confidence as a woman in her 60s soar to new heights.
"I no longer feel invisible, as I did at 50, and nor should you, so I want to share with you all I've learned over the years so you too can grab life by the balls and enjoy it as much as I do!" Grant wrote on her blog.
"Let's get that #positiveageing message spread far and wide."
Grant posts a variety of vibrant photos on her Instagram page that display her bold sense of style and her passion for exploring.
While Grant preaches healthy living now, she used to lead a drastically different lifestyle.
While working as a TV and radio reporter and presenter for organisations including Sky News and BBC Radio 4, Grant drank and smoked excessively.
However, when her mother died from a heart attack at the age of 63 two decades ago, Grant decided to turn her life around.
She trained as a nutritionist and has now written three books that all focus on encouraging people to lead more wholesome lives.
Join our new commenting forum
Join thought-provoking conversations, follow other Independent readers and see their replies