The Independent's journalism is supported by our readers. When you purchase through links on our site, we may earn commission.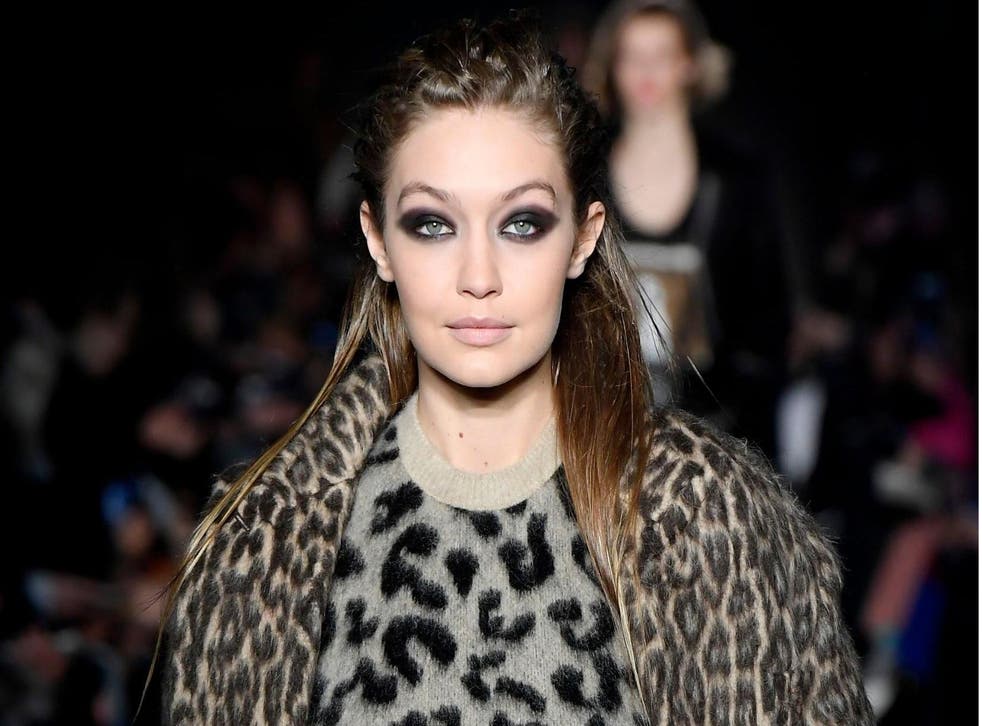 Your guide to autumn's leopard print trend and how to style it
Leopard print is back, but it never really went away.
The fiery print has been around for decades and has remained a staple in every stylish woman's wardrobe.
Throughout the years, leopard print has showcased itself at various fashion weeks, including Christian Dior's spring/summer 1947 collection, which featured a leopard print silk-chiffon evening gown and day dress, and Azzedine Alaia 44 years later, which featured leopard-print knitwear for its Autumn/Winter collection in 1991. It is clear that leopard print, still popular over four decades and counting, is an evergreen trend.
Whether you want to go for the straight-off-the-runway look or want to channel Scary Spice, leopard print can be styled in any way you want.
It has been seen on pin-up favourites such as Elizabeth Taylor, Debbie Harry and even Audrey Hepburn which proves leopard print suits everyone and anyone.
Earlier this year, we saw animal prints tear down the runway. Tom Ford went for the bold look with a bright crimson leopard print power suit, while Calvin Klein showcased leopard-print statement coats paired with black knitwear and white-laced boots.
Whether it is a coat, a bag or a statement belt, leopard print is like wearing a red lip. It instantly elevates any outfit and always looks great. Check out our guide to wearing next season's most covetable look.
THE STATEMENT COAT
Victoria Beckham's leopard-print coat became the most talked-about item of her AW18 show.
It was based on a Venetian upholstery fabric and was reworked as a chenille jacquard which is why the piece costs an eye-watering £2,495. With its wide lapels and flattering waist-tie belt, it sure is an investment piece.
And whether Posh Spice took inspiration from her former band-mate, it doesn't matter because it is fabulous.
Leopard print coats will be all over the high-street this season. Pair yours with a pair of black jeans, converse and a white-tee for the day and an LBD and heels as the day gets darker.
For a more wintery look, we suggest mixing chunky knits and leather trousers to make that over-the-shoulder coat swing even more dramatic.
SPEND
Shrimps Betsy leopard-print faux-fur jacket, £212, MATCHESFASHION.COM. Buy it now.
SAVE
Leopard Print Jacket, £89, & Other Stories. Buy it now.
THE PARTY DRESS
Tom Ford's AW18 show was all about making a statement with print and if you're looking for inspiration for party season, look no further.
His whole collection was fun, flirty and mixed the traditional leopard print with bright neon colours for an extra pop.
Think bold silk mini-dresses, spaghetti straps and plunging necklines to really show off or keep it traditional with a vibrant asymmetric piece to accentuate your shape.
SPEND
Calla Leopard Silk Wrap Dress, £485, The Modist. Buy it now.
SAVE
Urban Renewal Vintage Remnants Leopard Print Dress, £42, Urban Outfitters. Buy it now.
THE SHOES
Leopard print shoes have always been on trend and Michael Kors made sure this was made known when he sent the aforementioned down the runway at New York Fashion Week.
He paired it with a long printed trench championing the fierce back-to-work look we all dare to want after a summer holiday.
But it's not all about heels. The summer favourite - pool-side slides - have had a serious makeover. Once dubbed "ugly chic", Michael Kors' Daphne slides are the definition of laid-back luxury.
Whether you are a Mary-Jane kind of girl or prefer to rock it out in trainers, leopard print is the item to give your outfit an instant upgrade.
For a jazzed-up sartorial look, pair leopard print brogues with a black power suit to show people you mean business.
Or if you're looking for a more casual Friday look, go for the navy jeans, white tee and leopard print pumps.
SPEND
Stella McCartney Multicoloured Eclypse Leopard Print Sneakers, £475, Browns Fashion. Buy it now.
SAVE
Two Part Sandals, £29, Topshop. Buy it now.
SUIT YOURSELF
Again, Tom Ford was at it again sending fearless leopards down the runway, only this time in loud colours.
If you're wanting to make a statement, maybe even a little bit of an oomph, a crimson menswear-inspired leopard print suit is the only way to make heads roll.
If you're not quite ready for the top-to-toe look, take a whimsical approach and mix your prints as seen on the streets of Milan.
SPEND
Leopard-print silk wide-leg pants, £227, The Outnet. Buy it now
SAVE
Leopard Print Trousers, £29.99, Zara, Buy it now.
No matter how exaggerated, leopard print will always be sexy and intrinsically feminine. For the unacquainted, start small and build your way up.
They say the concrete jungle is where dreams are made of...and they are. Walk that walk. We're right behind you.
Register for free to continue reading
Registration is a free and easy way to support our truly independent journalism
By registering, you will also enjoy limited access to Premium articles, exclusive newsletters, commenting, and virtual events with our leading journalists
Already have an account? sign in
Register for free to continue reading
Registration is a free and easy way to support our truly independent journalism
By registering, you will also enjoy limited access to Premium articles, exclusive newsletters, commenting, and virtual events with our leading journalists
Already have an account? sign in
Join our new commenting forum
Join thought-provoking conversations, follow other Independent readers and see their replies