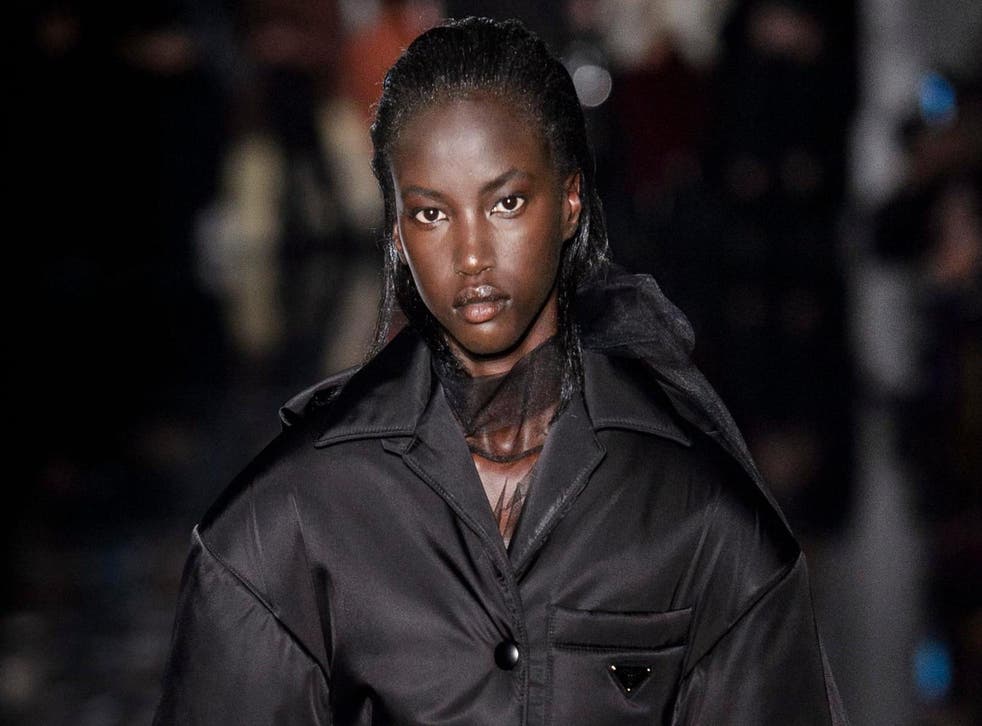 Anok Yai becomes first black model to open Prada runway show since 1997
Anok Yai has become the first black model to open a runway show for Prada since Naomi Campbell did so more than two decades ago in 1997.
The 19-year-old only discovered that she had been chosen to open the show for the Italian fashion house at Milan Fashion Week about an hour before she was due to grace the catwalk.
She showcased pieces from Prada's autumn/winter 2018 collection, only a few months after being scouted for her modelling potential at a college party.
"It was an honour and I'm proud that I was the one chosen to open, but this is bigger than me," Yai told Vogue.
"Me opening for one of the top fashion houses is a statement to the world - especially for black women - that their beauty is something that deserves to be celebrated."
Yai was understandably nervous before she took to the catwalk, as she had a lot of expectation resting on her shoulders.
However, the moment she stepped out into limelight, all of her worries disappeared.
"I will remember the experience of opening the show as my breakthrough moment," she said.
"I am just so excited about where this will take me, and I couldn't be happier.
"I was pretty anxious before walking but the second I got on the catwalk all the nerves went away."
Yai received worldwide fame when she was spotted by a photographer at a Howard University homecoming celebration in October last year.
The photographer, who goes by the name TheSUNK on Instagram, shared two photos of Yai on the social media platform.
The post currently has more than 20,000 likes and led to Yai being contacted by multiple modelling agencies.
The Sudanese teenager, who was born in Egypt and raised in the US, has since been signed by Next Models.
While Yai is looking forward to seeing how her modelling career unfolds, she also has aspirations to make the world a better place in whatever way she can.
"Now, I want to become the best model I can be and take my career as far as possible," she said.
"However, I'm also passionate about making an impact in the world whether it be through art and fashion, social media, or science."
Join our new commenting forum
Join thought-provoking conversations, follow other Independent readers and see their replies