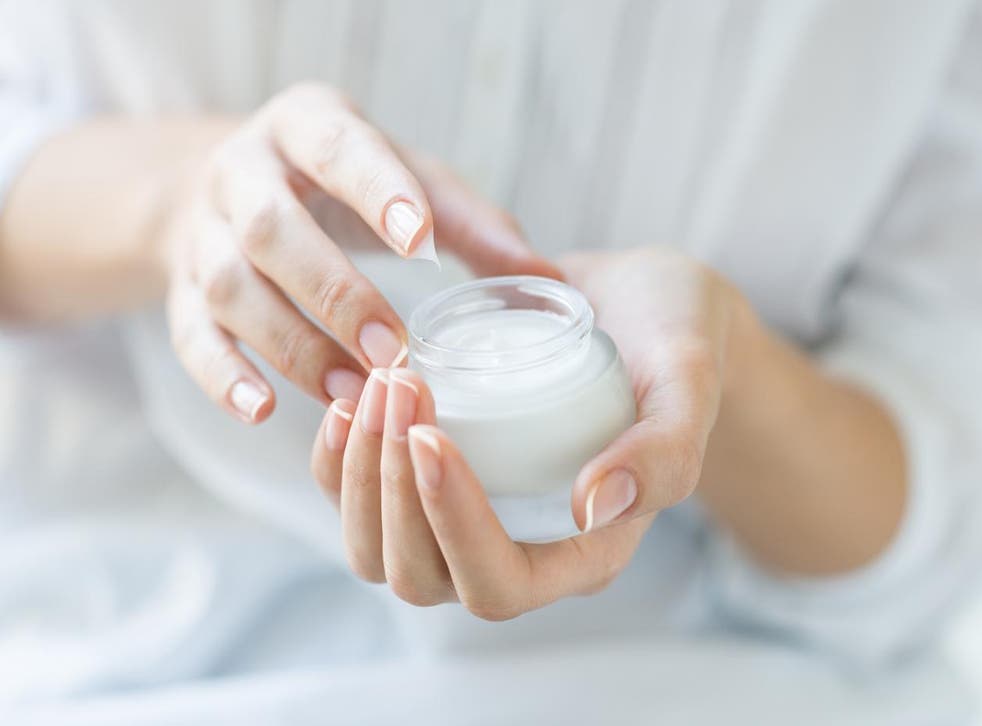 World's most expensive anti-ageing serum costs £1,250 for 30ml - and we tried it
The serum is worth nearly double its weight in gold
Rachel Hosie
Monday 06 March 2017 13:01 Comments
From supermarket own-brand creams for under a fiver to luxury designer serums that will set you back over a grand, the spectrum of skincare products on the market is vast.
And anti-ageing is one particular niche where people - and particularly women - are willing to shell out the big bucks.
Widely thought to be the most expensive anti-ageing serum in the world, the JK7 Rejuvenating Serum-Lotion will set you back an incredible £1,250 for a small 30ml bottle.
The luxurious skincare company was founded by Jurgen Klein, the man behind Jurlique, and the serum is their most expensive product.
Worth nearly double its weight in gold, this is a serious investment.
It's made with the most expensive essential oils on the planet, including myrrh, narde, jasmine, rose, chamomile, neroli, sandalwood, ylang ylang, organic healing herbs and natural-based herbal liposomes, proteins and peptides.
As you'd hope, there's nothing artificial added either.
JK7 claim the serum is "the perfect anti-ageing formula" and "the perfect start for your anti-ageing routine," so I tried it out.
Massaging serum into my face every night that could pay for two months of my rent (in London!) felt absurd. Even more so when followed by my £2.65 (for 50ml) Simple day moisturiser every morning.
Whilst you could argue that as a 24-year-old I am perhaps not the target user of the serum, I do already have lines (I have a very expressive face, OK?), and they do say prevention is better than cure.
The serum smells lovely and spa-like and is silky smooth. It leaves your skin feeling lovely and soft, but after a month of applying the magical elixir nightly, there hasn't been a huge difference.
JK7 say you should start noticing improvements - more even skin-tone, softer wrinkles and a healthy glow - within two to three weeks.
I think my skin does look healthy and my complexion smooth, but the difference hasn't been as dramatic as I was hoping.
But perhaps if you have more ageing to reverse the effect may be more drastic. For that price, you'd hope so.
Dermatologists believe when it comes to keeping skin youthful, there's no one-size-fits-all approach, and you're most likely to find what works for you through trial and error.
And they're not all convinced by JK7's assertions: "There's no evidence suggesting that a product like this could actually impact the ageing process," Matt Kaeberlein, Professor of Pathology at the University of Washington in Seattle, told Forbes.
But JK7's claims about the serum don't end with its anti-ageing capabilities, they also state it has anti-cancer properties.
One of the extracts in the serum - mangosteen pericarp - was tested on malignant melanoma and squamous cancer cells and found to inhibit invasion, Billionaire reports.
JK7 says the results of the serum are "scientifically-proven," but Kaeberlein says we need to be wary of this phrase: "First, if the researchers were paid by the manufacturer to do the experiment, that represents a conflict of interest which they need to declare and reduces confidence in any results they get.
"Second, it would be important to know whether these results have been published in a rigorous, peer-reviewed scientific journal. Third, the scientific method very rarely 'proves' anything. Rigorous experimental design is aimed at disproving hypotheses, not proving them."
It turns out JK7's research was indeed funded by the company, but that doesn't necessarily mean the results are biased - as dermatologists suggest, it could be that the serum works for some people and not for others.
But at that price, it's an expensive risk to take for a product that could do little more than moisturise your face.
Register for free to continue reading
Registration is a free and easy way to support our truly independent journalism
By registering, you will also enjoy limited access to Premium articles, exclusive newsletters, commenting, and virtual events with our leading journalists
Already have an account? sign in
Join our new commenting forum
Join thought-provoking conversations, follow other Independent readers and see their replies