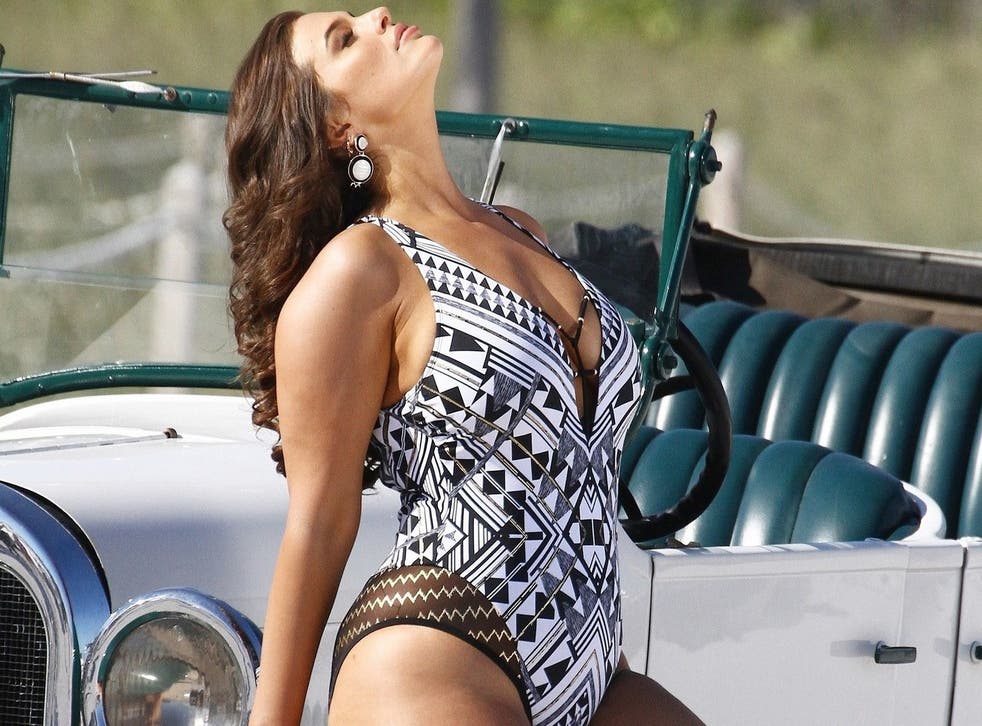 Ashley Graham responds to being called 'brave' for wearing a bikini
'It's exhausting to have to always talking about how 'brave' you are'
Ashley Graham has made a significant impact on the fashion industry throughout her career, paving the way for curvy women by appearing on the covers of esteemed publications such as Vogue and Harper's Bazaar.
The model is no stranger to being body-shamed, having previously shut down trolls on several occasions who felt the need to criticise her shape.
Despite Graham's immense success, she's still frequently told that she's "brave" for demonstrating that she feels comfortable in her own skin, something that she finds extremely frustrating.
While speaking to Fashion Week Daily, Graham revealed the annoyance of being praised for displaying levels of confidence that people may not expect of her.
"It's exhausting to have to always talk about how 'brave' you are for getting into a bikini because your cellulite is hanging out," she said.
"The worst question I get asked all the time is, 'How did you find the confidence to get into that bikini and get photographed and not get your cellulite retouched?'"
Graham's response is simple: "I got over it."
Acknowledging the positive effect that her modelling career is continuing to have on girls and women who may have body image issues is one of her main sources of motivation.
"I mean, we all have our insecurities, but you learn to grow and love yourself, and I think about all the women whose lives are being changed by seeing that photo and by seeing me just being confident and posing. That's why I do this," she said.
Earlier this year, Graham, who became the first curvy model to appear on the cover of Sports Illustrated's Swimsuit Issue in 2016, shot down an Instagram account who compared her to a "real model".
Ashley Graham hits back at people who shame models on Instagram
The Instagram account shared collages of slimmer models placed alongside pictures of curvier models, describing the slimmer models as "real" and the curvier models as "fat".
Graham expressed her irritation over the situation by addressing the online troll directly.
"I know I'm being a little petty by posting these stupid photos of somebody who wrote real model and fat model but I will let you know nothing defines what a real model or a fat model or fake model is," she said in a video shared on her Instagram story.
"Your weight, your skin, your hair, your religious background, none of that determines whether you're a real model or not, so all those girls out there who have dreams and hopes, keep fighting for them."
Register for free to continue reading
Registration is a free and easy way to support our truly independent journalism
By registering, you will also enjoy limited access to Premium articles, exclusive newsletters, commenting, and virtual events with our leading journalists
Already have an account? sign in
Register for free to continue reading
Registration is a free and easy way to support our truly independent journalism
By registering, you will also enjoy limited access to Premium articles, exclusive newsletters, commenting, and virtual events with our leading journalists
Already have an account? sign in
Join our new commenting forum
Join thought-provoking conversations, follow other Independent readers and see their replies