FASHION FEATURES
Don't be fooled, ASOS' 'Circular collection' does nothing more than pay lip service to sustainability
Progress has to start somewhere, but creating one small collection that cherry picks circular principles is akin to putting a plaster on a broken leg, argues Sophie Benson
Monday 28 September 2020 10:26 BST
Comments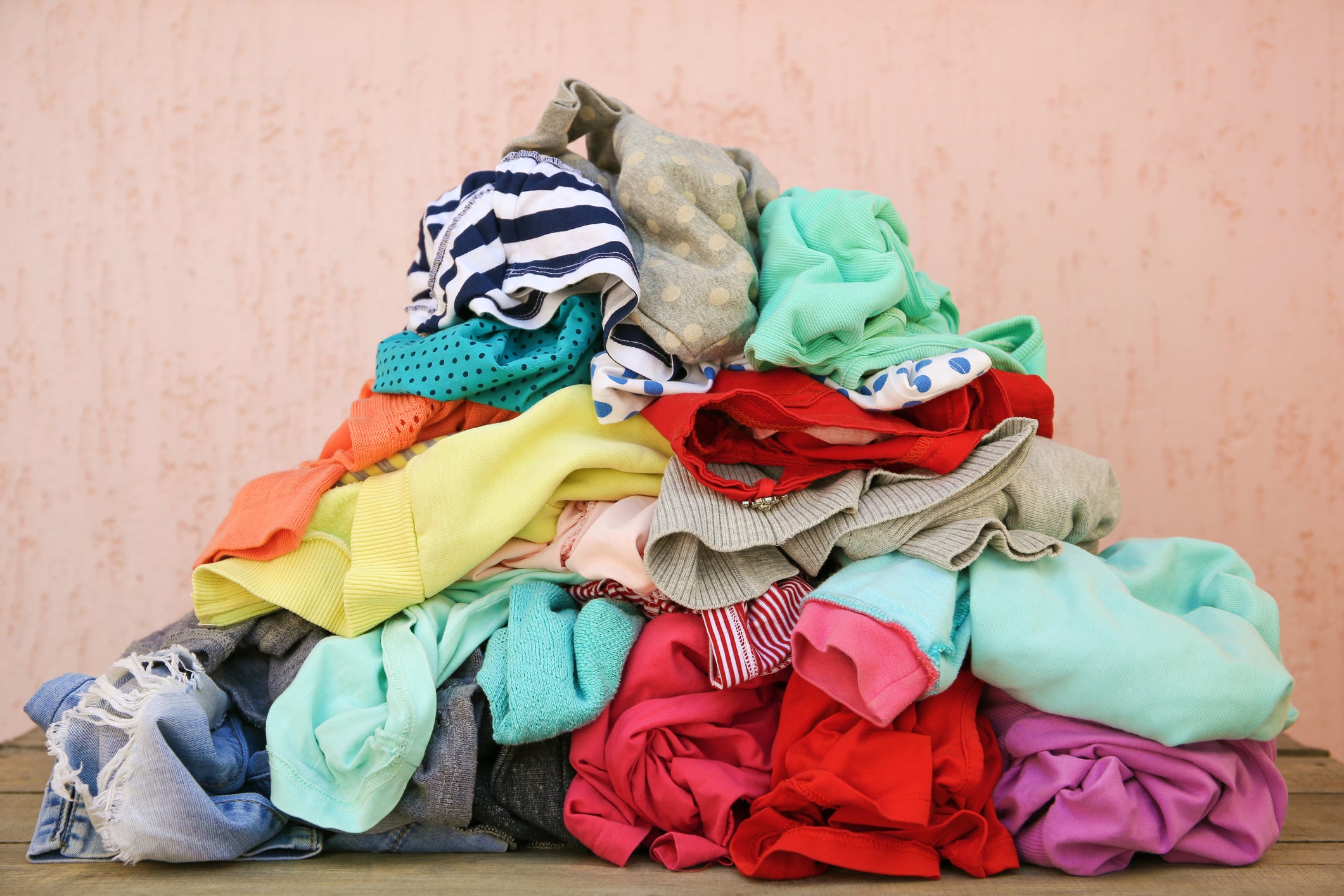 On Monday, ASOS launched their very first circular fashion collection. Designed to challenge the "misconception that circular and sustainable clothing can't be fashionable", the 29-piece collection, which comes complete with QR labels that link to information on how each product was made, is, as you'd expect, trend-led. The line-up features oversized cardigans, vintage-style denim, bum bags, voluminous dresses, and a stand-out slouchy lilac suit. They're right, it's definitely fashionable. But is it really circular?
In order to create the leading design parameters for the collection, ASOS turned to the three foundations of the circular economy, as defined by environmental charity the Ellen McArthur Foundation: design out waste and pollution, keep products and materials in use, and regenerate natural systems. Using those foundations as a guide, the brand then created eight principles of their own which cover points including zero-waste design, recycled input, minimised waste and disassembly.
ASOS states that each piece within the collection must meet at least two of their eight principles in order to be considered circular. This is where the problems start. The three foundations of the circular economy inherently work in tandem with each other. If you don't design out waste, you don't keep products and materials in use. If you don't tackle pollution, you can't regenerate natural systems. You cannot regenerate natural systems if you don't keep materials in use because you constantly tap them for virgin resources.
To be really effective – and truly circular - that sort of symbiotic interplay would need to apply to ASOS' principles too but it doesn't. For instance, two of the action points on their list are designing products to be easily disassembled and using mono-materials (fabrics made from a single fibre type), both intended to make recycling easier.
But ASOS states that they do not have a plan to allow consumers to return garments at the end of their life for recycling or repurposing. Some might be able to whip up a nice upcycled skirt or top, but most don't have the skills or resources to sew a falling apart garment into something new. And textile recycling is notoriously difficult, with just 1 per cent of the 50 per cent of recycled textiles in the EU actually being made into new clothes.
So where do these easily disassembled, recyclable clothes go if ASOS aren't the ones to actually close the loop? Likely to landfill with the other 350,000 tonnes of used clothing that end up there in the UK each year. Being more optimistic, they may be passed onto a friend or sold in the ever-growing second hand market, but at some point they will reach the end of their wearable life and ultimately ASOS have decided it's not their job to deal with the aftermath of what they produce.
London Fashion Week AW20: Sustainability
Abandonment of responsibility for post-consumer waste aside, ASOS's principles are important pillars of the future of fashion, when implemented properly and fully. Using recycled materials – this collection features recycled polyester, nylon, cotton and silver – is imperative if we're to make use of the overabundance of textiles that already exist. Mono-materials are the key to more streamlined textile recycling, as is easy disassembly. Zero-waste pattern cutting is vital when approximately 15 per cent of the 400billion metres squared of textiles manufactured annually ends up on the cutting room floor. However, by picking and choosing instead of going all in, ASOS refuses to commit fully to circularity.
The launch follows their 2018 Copenhagen Fashion Summit commitment to train all ASOS designers on circular design by 2020. It's a commitment they stuck to, piloting a training programme with the Centre for Sustainable Fashion (part of London College of Fashion) in the same year, training 15 ASOS designers before rolling it out to the whole design team.
On launching the scheme, Vanessa Spence, Design Director at ASOS said it was vital for "designing products [that] don't cause unnecessary waste at the end of their lives." But this collection, which is the culmination of the training, represents just 0.035 per cent of the brand's 85,000-strong product offering, sold to 23 million customers across 200 markets around the globe.
Of course, progress has to start somewhere and training staff in circular design is a step forward that other brands would do well to roll out. But for that training to be worthwhile and truly effective, it needs to be applied fully, to every product, which in turn must be designed around all key principles, from manufacturing to end of life.
To claim true circularity and sustainability, ASOS must either support or create their own take back system, taking responsibility for the millions of garments they produce, or significantly scale back production so as to lessen the waste they ultimately create. Creating one small collection that cherry picks circular principles is akin to putting a plaster on a broken leg; a tokenistic move that doesn't solve the issue in hand.
Join our commenting forum
Join thought-provoking conversations, follow other Independent readers and see their replies