The Independent's journalism is supported by our readers. When you purchase through links on our site, we may earn commission.
Asos to start modelling same clothes on different size models
The change will make it easier than ever to shop online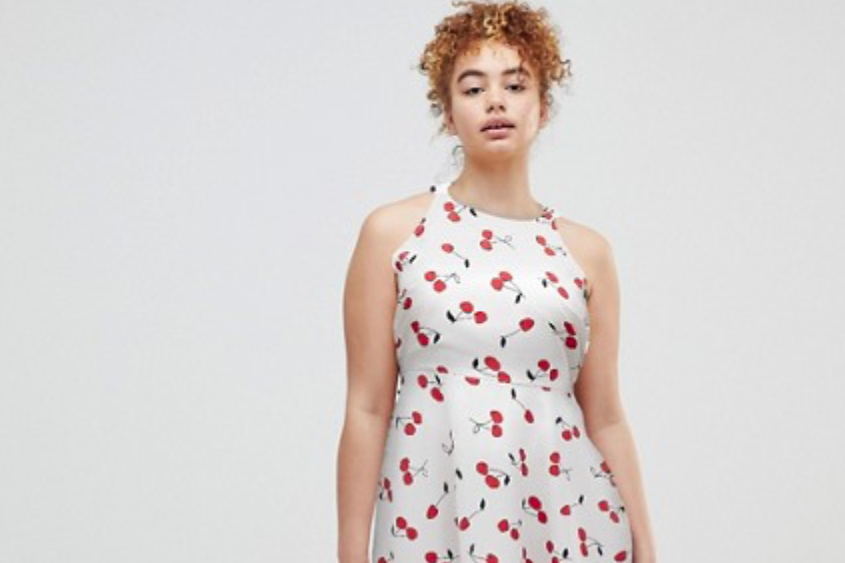 As fashion brands continue to strive towards body inclusivity, online clothing retailer ASOS has just introduced a major change that will change the way women of all sizes shop.
The change was pointed out on Twitter by a woman named Eleanor after she realised the clothes are now being shown on models of various sizes and not just one - as is typical.
She tweeted: "Omg I love ASOS even more! Finally showing the same item on girls with different body types," alongside photos of three different models showing off a white cherry-printed dress.
The new style will be rolled out on the Asos app as well - according to the store's confirmation.
In a statement, the store said: "We're always testing new technology that can make our customers' experience even better. In this case, we're experimenting with AR to show product on different size models, so customers can get a better sense of how something might fit their body shape."
And from the responses on Twitter, it looks like Asos shoppers couldn't be happier with the news.
"This helps massively, as I often wonder how clothes would look on me, when I'm clearly five sizes bigger than the model. Great move forward," wrote one woman.
Another said: "This is super helpful! Definitely have had to return stuff as I just didn't realise it would look so different on somebody with my body shape! So pleased to see all beautiful shapes and sizes represented."
In addition to the new tactic, the store also sells clothing made especially for tall women, petite women, and curvy women - and has long been considered a reliable place for all women to find clothes that fit.
Thanks to the helpful new sizing comparisons, we'll never have to order the same pair of pants in multiple sizes again.
Join our commenting forum
Join thought-provoking conversations, follow other Independent readers and see their replies