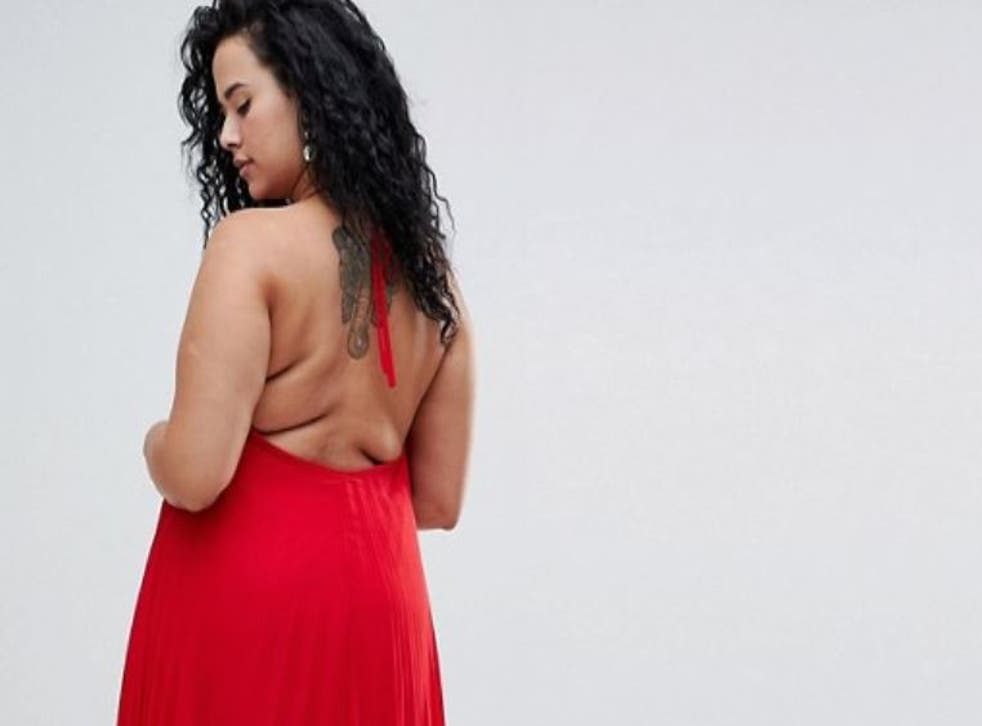 ASOS praised for using unedited photo of model with 'back rolls'
'Look at this gorgeous model and her cute back rolls just out here to show women that their bodies are normal'
Online retailer ASOS has won praise for using a plus-sized model with visible rolls of fat on her back.
The dress in question is a red pleated maxi dress by Missguided Plus, but it's the model in the photos rather than the dress itself that has prompted most chatter on social media.
Plus-size influencer Callie Thorpe tweeted a picture of the dress, lauding ASOS for showing women their "bodies are normal."
Apparently unedited and unairbrushed, many people have found the picture a refreshing representation of what real women's bodies look like.
The dress is available in sizes 16 to 24 and costs £35.
This isn't the first time ASOS has won applause for its diverse range of body sizes of models, but it's also not the only retailer making strides in the body positive movement.
Missguided regularly reveals new lines fronted by diverse models, and River Island made waves for its diversity campaign earlier this year.
After decades of seeing clothes modeled on bodies that don't reflect the reality for most women, retailers like ASOS, Missguided and River Island are seemingly - and gradually - realising that customers like to see themselves represented by brands.
And this means using models with rolls.
Join our new commenting forum
Join thought-provoking conversations, follow other Independent readers and see their replies