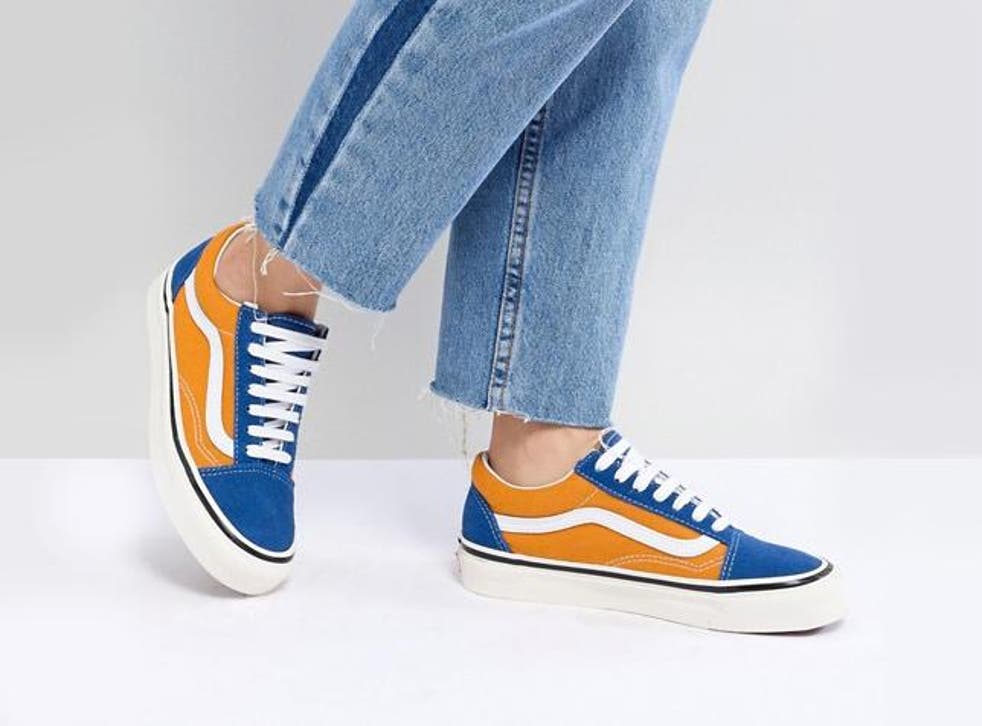 Asos selling Vans trainers that look like cans of Irn-Bru
The orange and blue shoes have now sold out online
Fashion and Irn-Bru lovers alike have been sent into a frenzy over a pair of trainers that look just like cans of the popular fizzy drink.
The £60 shoes, made by American skate brand Vans, feature a blue, orange and white pattern in almost the exact same shade as the Scottish beverage.
The Vans Anaheim Old Skool style in the 'OG Blue and Gold' colourway have proven so popular that they've even sold out at online retailer ASOS.
A move which probably has something to do with Twitter user Charlotte Wilson, whose post about the shoes has since gone viral with more than 1,300 likes and hundreds of retweets.
"These Vans look like cans of Irn Bru and I don't know if that's a good thing or a bad thing," she wrote.
Lots of people responded to the revelation announcing that they wanted to buy a pair.
"Personally I think it's a great look," one person wrote.
Another commented: "Where are these sold? I'm buying. Love Bru."
Someone else agreed adding: "Need to purchase immediately."
Irn-Bru themselves even acknowledged the resemblance by re-tweeting Wilson's post with the caption: "The refreshing accessory every summer needs."
While some fans loved the trainers commenting: "I want those so bad! Take my money!"
Others used the post to criticise Irn-Bru for changing its recipe in light of the sugar tax.
"Perfect for stomping all over your once loyal consumers who never wanted you to change your recipe," one person wrote.
Another added: "Probably should be in a lighter shade of orange seeing as your Bru is a peely wally imitation of a once great drink! #bringbackourbru."
Join our new commenting forum
Join thought-provoking conversations, follow other Independent readers and see their replies