How to wear a pleated skirt this autumn
They're back, but this time with more bite, says Sarah Young
Friday 19 October 2018 10:43 BST
Comments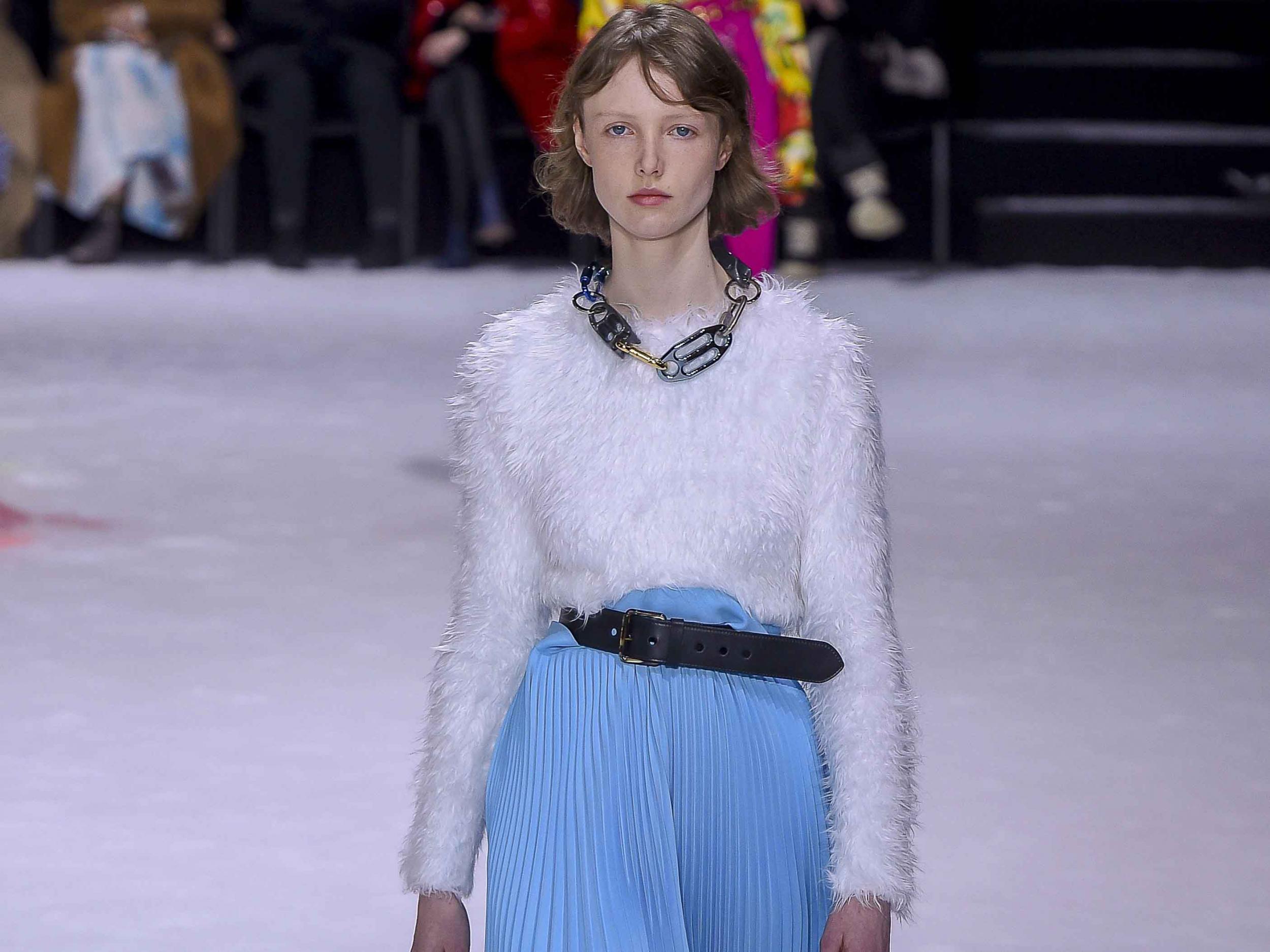 Traditionally ladylike and urbane, pleats are making a return for the new season but this time they're back with more bite.
Mariano Fortuny originally created the pleat, a popular technique in garment construction to create folds in fabric, at the turn of the 19th century.
At the time, the Italian designer sought to emulate the drapery of Greek goddesses with intricately folded silks as an alternative to rib-crunching corsets.
But, more recently, the technique has been adopted by forward thinkers like Issey Miyake who, in 1993, launched his label Pleats Please.
Now, more than a century after the reign of Fortuny, the typically classic aesthetic of pleats is back but not as we know it.
This season, a cast of designers injected their collections with radically swish-worthy folds, proving that it's the only fabric finish worth investing in this autumn.
At Balenciaga, bright blue pleated midi skirts were paired with fluffy jumpers and biker chains for a bad-girl vibe, while Simone Rocha's models flashed a snippet of their dark and dramatic creases under vinyl trench coats.
Elsewhere, Joseph offered a more traditional take on the trend with a two-piece skirt suit in Prince of Wales check, and Sportmax gave its pleats an athletic spin by teaming with a graphic high-neck top and retro bumbag.
So, if you're tired of restrictive pencil skirts then a pleated midi could be just the stylish solution your autumn wardrobe needs.
That being said, while most women admire the way a crisp, folded skirt looks, many choose to avoid it for fear of adding bulk to their bottom half.
Take head here though because there are ways around this sartorial dilemma.
To minimise the cumbersome appearance of a pleated midi, your best bet is to opt for light and airy fabrics that will move as you walk and to team with a slim-fit knit or blouse.
However, if you really want to embrace the rebellious intentions of the new season, you should take your cue from the runway and pair yours with half-tucked chunky sweaters, chunky flatform brogues or biker boots.
Don't discount pleats for the evening either. For an elegant night time look wear yours with heels, a lacy camisole and, if you don't want to bare your arms, a tailored blazer.
Join our commenting forum
Join thought-provoking conversations, follow other Independent readers and see their replies