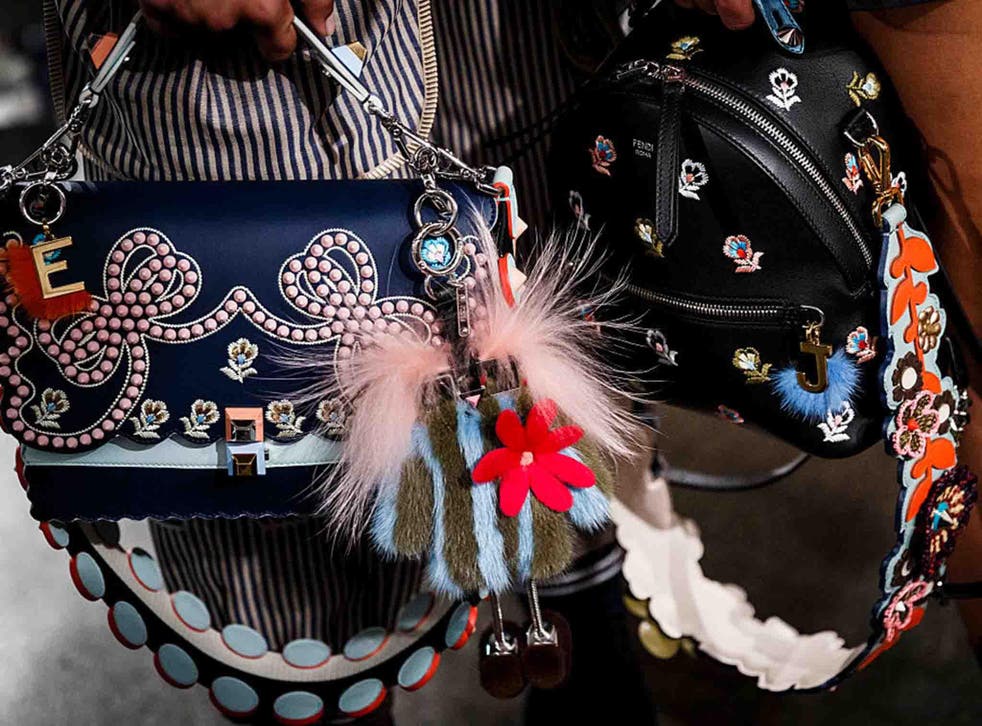 Bag charms: The must-have accessory trend for spring 2017
Be sure to add one to your arm-candy wish list this season
Ever since Karl Lagerfeld debuted Karlito – a furry bag charm made in his own likeness – and a range of fuzzy owl keychains for Fendi's autumn/winter 2013 runway, dressing up your carryall has become the new way to sport some bling.
And this season is no exception with a host of designers making a convincing case for playful accessories.
At Altuzarra small snakeskin carriers were adorned with colourful tassels and lively fruit charms, while Coach embraced an all-American vibe with its teeny leather bag called The Dinky. Here, they came loaded with Elvis images, fringing and tooled metal hardware.
For Fendi, little frame bags were decorated with a clutter of key fobs, furry pom poms in pink, orange and teal, and the brand's signature fuzzy witches charms.
Pulled together with rosette leather-covered straps that too can be swapped and changed each season, the master of customisable carryalls has done it once again.
If the runway has taught us anything it's that dressing up your arm candy has become somewhat of an international pastime. Handbags are no longer standalone accessories so it's time to give yours some extra charm.
From key rings and tassels to furry pom poms, adding a whimsical extra to your tote will instantly add personality and is a great way to add visual interest to more classic and sobering styles.
Looking for a statement purse for the new season but don't want to leave a serious dent in your bank account? Luckily, bag charms allow you the freedom to customise and turn heads without any of the commitment.
Sure, for the luxury market where it's all about bespoke details these add-ons have become quite the cash cow but it's possible to make just as much of an impact on a budget.
Instead of investing in high-end leather embellishments, adorn your handbag with a flamboyant keychain for the perfect fashion statement.
Join our new commenting forum
Join thought-provoking conversations, follow other Independent readers and see their replies