Balmain reveals line-up of virtual models for latest campaign
The casting has received mixed reactions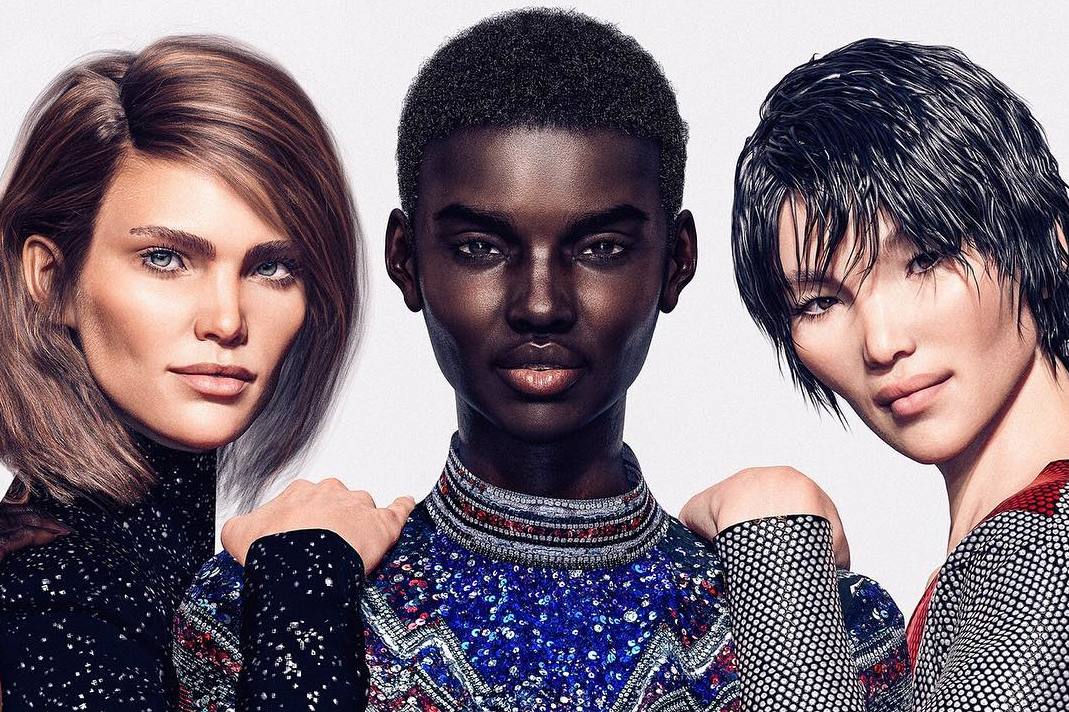 For most fashion brands, casting well-known models in their advertising campaigns is essential to gaining the reputation and reach required to sell clothes.
More recently, brands have begun casting social media influencers whose large followings have made them extra valuable.
However luxury French fashion house Balmain has taken things in quite a different direction, making an impact with virtual models.
The brand has designed a so-called "virtual army" of digital models to show off its latest range.
The brainchild of Balmain's creative director Olivier Rousteng, the army consists of three models named Shudu, Margot and Zhi. Shudu has over 141,000 followers on Instagram and claims to be "the world's first digital supermodel."
Shudu was created by visual artist, Cameron-James Wilson, who didn't initially reveal she wasn't real.
But as interest in the model grew - largely due to Fenty Beauty reposting a photo of her - Wilson revealed the truth, prompting mixed reactions.
While some people expressed their disdain over the fact that a digital version of a black model was being used instead of an actual woman, others praised him for championing black beauty.
Shudu is now joined by Margo and Zhi, who are exclusive to Balmain and were made in a collaboration between Rousteing and CGI artists.
A statement announcing the campaign reads: "Anyone and everyone is always welcome to join Balmain army's growing ranks – they need only share our bold spirit of adventure as our new virtual icons, Margot, Shudu and Zhi who mirror the beauty, the rock style and the confident power."
Through 3D imaging, the three models, all also designed by Wilson, came together for a photoshoot.
Balmain worked with software company CLO Virtual Fashion, whose 3D designers input data from each item of clothing (they measured the clothes for weight, flexibility, drape and stitching patterns) into a programme and tailored the dresses to each model's measurements.
The brand's unveiling of its "digital army" has received mixed reviews though.
"Never going to be as good as real people with real souls behind the eyes. Not a fan," wrote one person on Instagram.
"No disrespect to the art of animation but this is just not right," added another.
However, some followers were more impressed, with one writing: "Artwork is out of this wooorlldd!"
Join our commenting forum
Join thought-provoking conversations, follow other Independent readers and see their replies