The Independent's journalism is supported by our readers. When you purchase through links on our site, we may earn commission.
Why the humble bar of soap is making a comeback in the world of beauty
'I see this comeback as a fight back to plastic hand pumps.' Sarah Young speaks to the market's top brands about how new innovations are raising the bar
Thursday 21 March 2019 19:02 GMT
Comments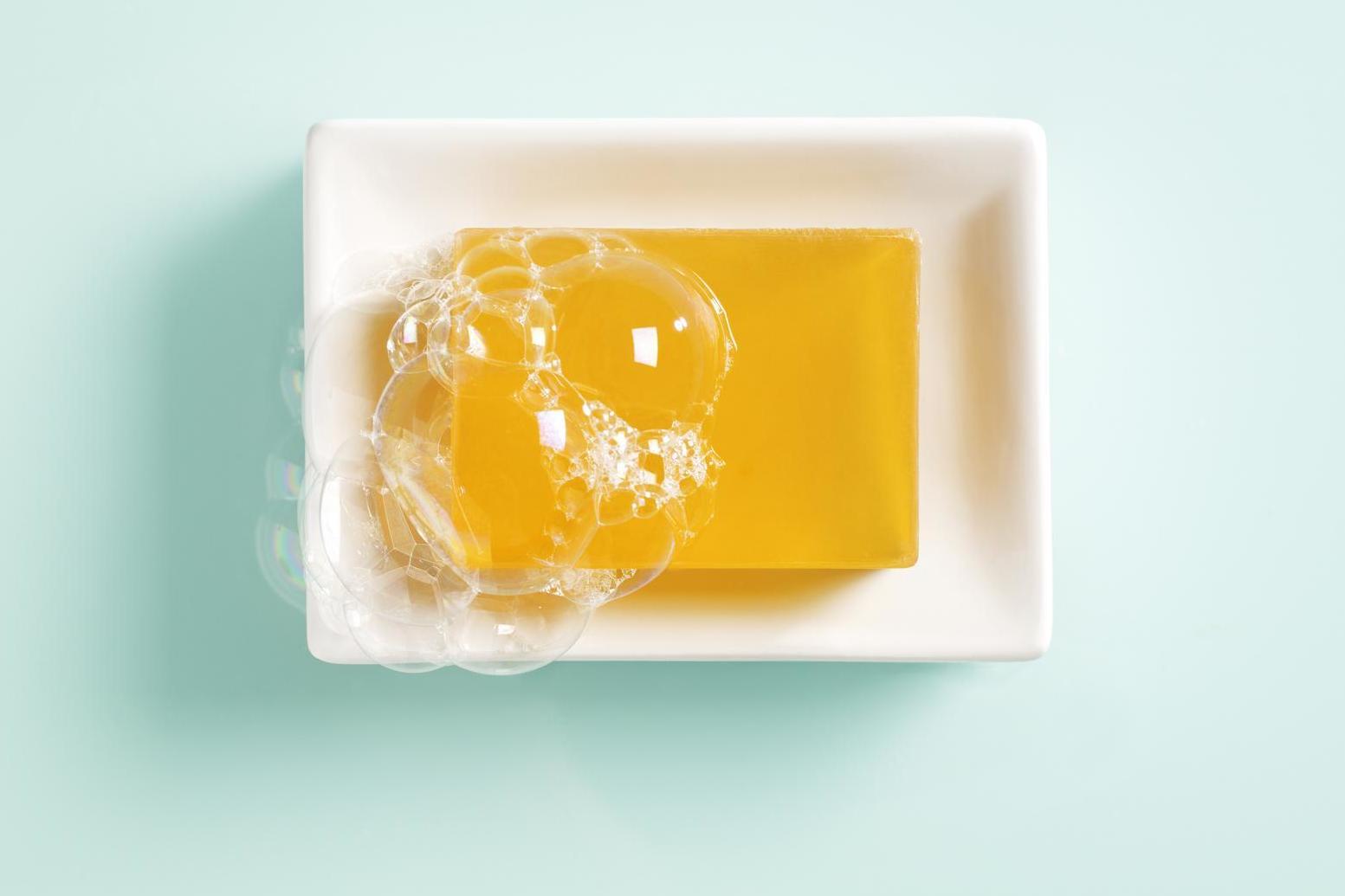 From the spicy, herbal scent of an amber block of Pears to the smooth pebble-shaped Dove Beauty Bar that graced your grandmother's sink, the humble bar of soap can evoke powerful nostalgia.
In recent years though, it has earned a bad reputation, coming to be known as a dated and unhygienic way to wash one's hands – a myth that has since been dispelled by multiple scientific studies.
Instead, people looked to liquid, foam and even gels, replacing their once-beloved blocks of soap with sleek plastic bottles filled with fancy formulas.
However, it seems that soap has slowly started to fall back into favour with the masses because now, for the first time in a century, sales of barred soap are up.
According to Kantar Worldpanel – an international consumer panel company – shoppers around the globe spent £68.3m on bars of soap in the year to September 2018, up £2m on the year before.
The best hair and makeup looks from the 2019 SAG Awards
Show all 17
And it doesn't look like its growth is going to stop there, with sales increasing 3 per cent faster than liquid soaps and shower gel products.
Natural skincare company L'Occitane tells The Independent that it sold 18,078 bars of its number one bestselling soap, the Verbana Shea Butter Extra Gentle Soap, in the UK alone since April 2018, and an impressive 199,068 bars in the UK in total during this time.
Similarly, Lush – the brand known for inventing the bath bomb – reports that it sold 9 million bars of soap in 2018 alone and since almost 10 tons of the stuff globally since 2005.
But, why exactly are consumers returning to good old-fashioned bars of soap?
Many experts have speculated that the shift comes amid major consumer backlash against plastic waste, as households are seeking more eco-friendly versions of everyday items.
One of the UK's leading dermatologists and author of The Skincare Bible, Dr Anjali Mahto, tells The Independent: "There has been a huge backlash against plastic waste as consumers become more socially responsible and reduce consumption from all areas ranging from skincare and cosmetics through to food and clothing packaging."
Lush co-founder and product inventor, Mo Constantine, agrees adding: "I think people are so much more concerned about plastic packaging and the affect it has on our environment today.
"They are also aware that there are unpackaged, effective products available out there as an alternative. I see this comeback as a fightback to plastic hand pumps."
Figures from Kantar Worldpanel's study concur, revealing that 49 per cent of soap users say they "avoid products harmful to the environment" – a figure that has grown from 43 per cent last year.
While this notion certainly rings true, it has also been suggested that much of the increased demand for soap comes as more and more luxury beauty brands expand their ranges to offer products made using high-end ingredients.
Nowadays, brands like Chanel, Jo Malone, Le Labo and Sisley have all jumped on the trend, ensuring that designer soap is as in vogue as many of the industry's most sought-after lotions and potions.
Leading dermatologist Dr Anil Budh-Raja tells The Independent: "There is far more variety of soap bars on the market, including bespoke soaps available for various skin conditions – from acne and psoriasis to dry and oily skins – with skin friendly pH levels.
"Boutique, trendy and high-end soap brands that are visually and olfactory appealing are also flooding the market and often have some high quality ingredients such as salicylic acid, hyaluronic acid and anti-inflammatory herbs and essential oils that are all beneficial for skin health."
The founders of natural beauty brand Fresh, Lev Glazman and Alina Roytberg, agree, revealing that some of their brand's most popular bars of soap are made using high quality ingredients.
"Our triple-milled, vegetable-based Oval Soaps are proprietary formulations that make them super luxurious and of the highest quality," they tell The Independent.
And the attention to detail doesn't stop there. To complement the standard of the soap's ingredients many of these high-end beauty brands are bringing a sense of luxury to the packaging as well.
"We were inspired by 18th and 19th century rich prints because they are so fine and detailed," Glazman and Roytberg say.
"The silver wire ties the ornate paper together like a precious bundle, topped with a semi-precious stone that is found in nature, making it a special decorative element. A hand wrapped soap is the ultimate luxury and makes the perfect gift."
But, while they might look the part perched on your bathroom sink, can they really compete with today's legion of high-tech skincare launches?
According to Dr Budh-Raja yes, but he says it's important to note that not all bars of soap are better for the skin.
"It all depends on the ingredients," he tells The Independent.
"The newer soaps on the market are not as nearly as drying to the skin as the older ones we used decades ago."
Dr Mahto agrees, adding that the frequency one should use a bar of soap will depend entirely on the formula and person's skin type.
"For individuals with normal or combination skin, using bars of soap intermittently shouldn't cause too much damage to the barrier function of the skin," Mahto tells The Independent.
"But they should be used in the shower or bath on wet skin with water that is not to hot or cold."
Support free-thinking journalism and attend Independent events
Join our commenting forum
Join thought-provoking conversations, follow other Independent readers and see their replies