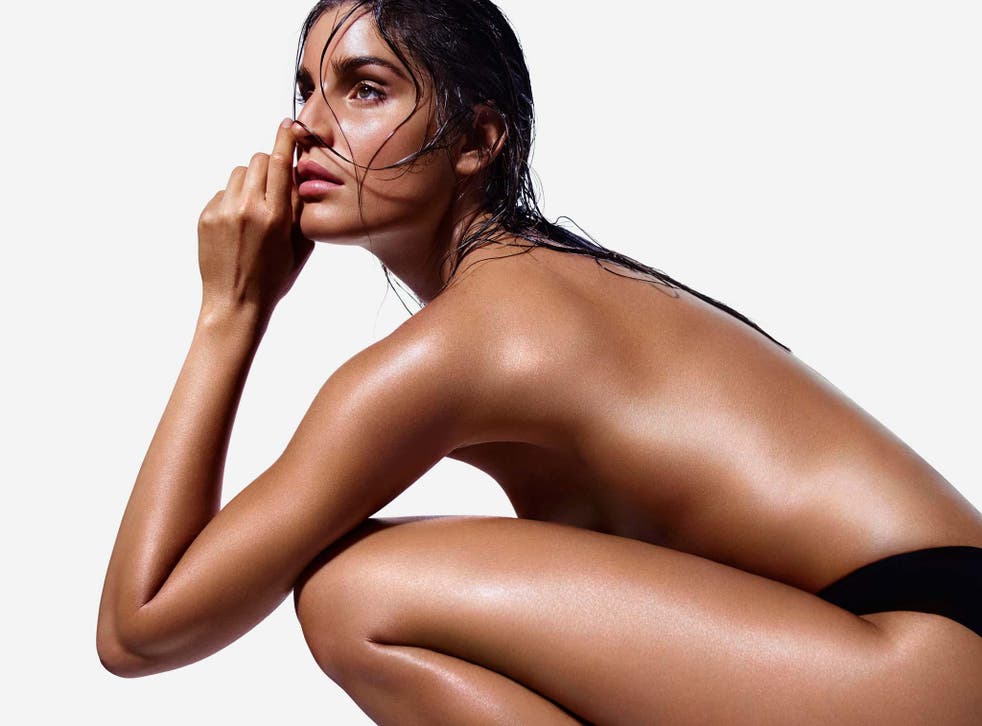 Tantastic: The ultimate guide to a streak-free fake tan
Thought fake tan was all about orange hands and streaky limbs? Here's a roundup of the new generation of fool-proof tanning products says Emma Akbareian 
Emma Akbareian
Monday 01 August 2016 10:12 Comments
From tangoed reality-TV stars to the many mishaps of application, it's no surprise that fake tan suffers from a bad reputation. Stained hands, white patches and orange bed sheets are just a few of the rather clichéd pitfalls of this particular beauty product. Luckily thanks to a few advancements in technology, getting a sun-kissed glow need not be quite so perilous.
St Tropez has been leading the way in tanning innovation, last year the brand launched an in-shower product which takes multi-tasking to a new level: "Sadly the majority of us now have to juggle about 20 tasks at once and with very changing schedules therefore we are demanding our products to work harder for us and that includes lessening our tan's development time." explains Jules Heptonstall, the brand's tanning expert "Now our tanning environment doesn't have to be dry, we can even tan in the shower. We shower every day and now we can incorporate our self-tan into that daily showering routine."
Anyone who has ever used fake tan without first engaging in a rigorous prep routine will have been rewarded with a patchy finished product. Getting the exfoliation stage of tanning right has never been easier thanks to another multi-tasking product: double-sided exfoliating wipes from Kissed by Mii with one side to buff and the other to smooth skin, leaving the ideal base for a flawless application.
If you thought feigning a sun-kissed glow involves the relatively simple process of slapping the product on and judiciously rubbing it in, think again. Contouring was the buzzword in beauty last year and now the technique can be transferred to the body thanks to Fake Bake's 3D Tanning Kit. Created by James Harknett, the tanning world's answer to Tom Ford, the set includes all the products you need to highlight and hide, giving the body a naturally sculpted appearance without ever having to step foot in a gym.
One of the primary complaints levelled at fake tanners is the smell that leaves wearers wafting an unmistakeable biscuit scent. Xen-Tan has eradicated that tell-tale smell with its new zingy grapefruit scented Fresh Tanning Mousse, even better the formulation promises not to rub off on sheets.
For those who subscribe to a more earthy version of beauty, applying an artificial tan isn't generally something that marries up to an all-natural aesthetic. However there's the organic tanning lotion from Evolve made with a berry based sugar which reacts with the keratin in the skin to add a gentle glow. There's also The Water; a self-tanning product from Tan-Luxe which may look transparent but uses colourless organic tanning ingredients that work with the skin to achieve a natural glow specific to your skin-type, minimises any risk of being mistaken for an Oompa Lompa.
Register for free to continue reading
Registration is a free and easy way to support our truly independent journalism
By registering, you will also enjoy limited access to Premium articles, exclusive newsletters, commenting, and virtual events with our leading journalists
Already have an account? sign in
Join our new commenting forum
Join thought-provoking conversations, follow other Independent readers and see their replies