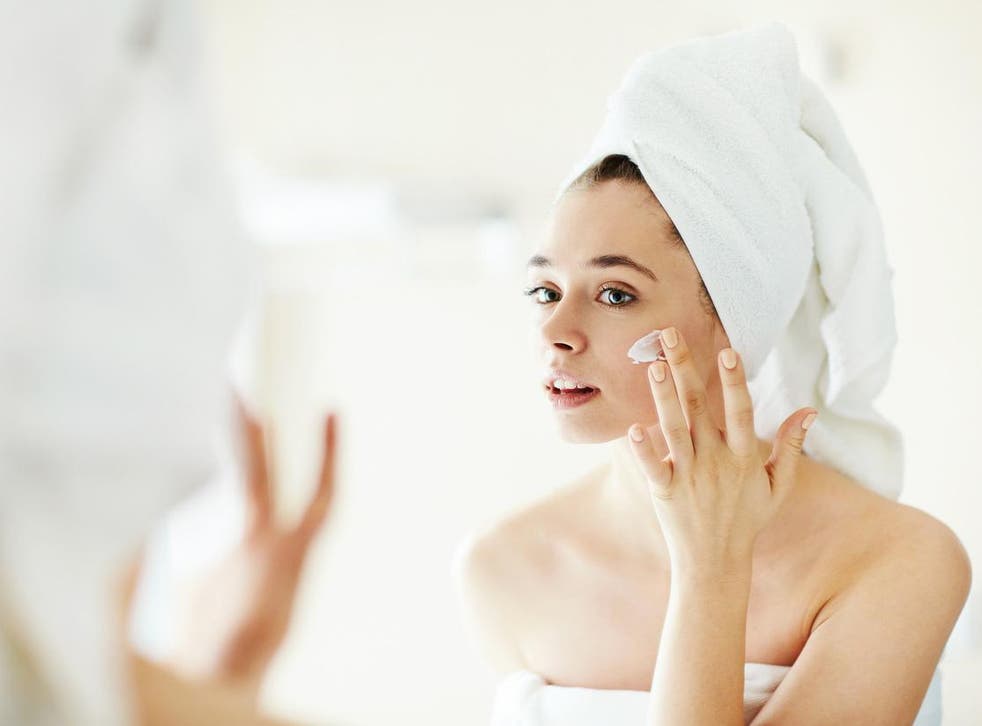 Five beauty resolutions to make in 2019
From cleaning your makeup brushes to trying something new, these are the new year goals you won't abandon by the end of the month
While the thought of committing to a new workout regime, a diet overhaul or abstaining from booze for the whole of January might seem daunting, resolutions that revolve around our beauty routines are far easier to stick to.
So, instead of embarking on a month of broken promises, why not use the new year as an opportunity to take on realistic and doable changes.
Whether you want to tweak your skincare routine, switch up your look or pamper yourself during what's considered perhaps the most depressing time of the year, these are the resolutions we guarantee you won't abandon by the end of the month.
Clean your makeup brushes
One of those mundane tasks that none of us want to do, cleaning your brushes can be time consuming, but leave them to fill up with bacteria-attracting makeup and you'll be heavily increasing your chances of breakouts and irritation.
Plus, let's face it, a good set of makeup brushes can set you back a fair amount of dosh, so learning how to clean them properly is one of the best ways to protect your investment.
This January, make a vow to regularly clean your brushes at least once a week to rid them of lingering bacteria. Click here to read our ultimate guide to cleaning your makeup brushes.
Stop using face wipes
While it can be tempting to reach for a quick-fix face wipe at the end of a long day, they really don't do much for your complexion, so switch them out for a comprehensive cleansing routine and your skin will thank you in the long run.
The cornerstone of every good skincare routine, cleansing is essential when it comes to removing every last trace of makeup and pollutants at the end of the day. And, while using a gel, oil or cream will suffice; if you want to go all out, we suggest giving the double cleanse a go.
The trick here is to adopt an initial cleanse using an oily product to attract greasy dirt from the skin and then follow with a water-based product to eliminate other obstacles like sweat and environmental muck.
Repair your hair
After weeks of daily styling, washing, drying, curling and straightening throughout party season, January is the perfect time to overhaul your locks and give them some serious TLC.
Here, your best bet is to cut back on heat-styling tools and when you do use them, opt for something with protective technology like GHD's Platinum+ collection.
Likewise, using a nourishing hair mask regularly will help keep your tresses in good health and promises to do so in a matter of minutes – and from the comfort of your own home.
Step out of your comfort zone
As creatures of habit, it can be easy to fall into a monotonous makeup routine, but sometimes it pays to push the boundaries.
While it might seem like a daunting venture at first, daring yourself to try one new thing each month in 2019 – be it an audacious makeup trend, a different scent or getting the chop with a blunt bob – will help you step out of your comfort zone. And who knows, you might even discover a new favourite product.
Don't forget SPF
We all know we should be wearing sunscreen, but it's often a step that gets overlooked in our beauty routines.
If offering protection against skin cancer – including basal cell carcinoma, squamous cell carcinoma and melanoma – isn't enough to persuade you to take it up, perhaps knowing it's the best and most effective anti-ager when it comes to preventing premature wrinkles just might.
It's a product that should be used year-round, and sunscreen formulas have come a long way since the greasy, pore-blocking creams of your childhood; in some instances even double as a flawless makeup base.
Join our new commenting forum
Join thought-provoking conversations, follow other Independent readers and see their replies