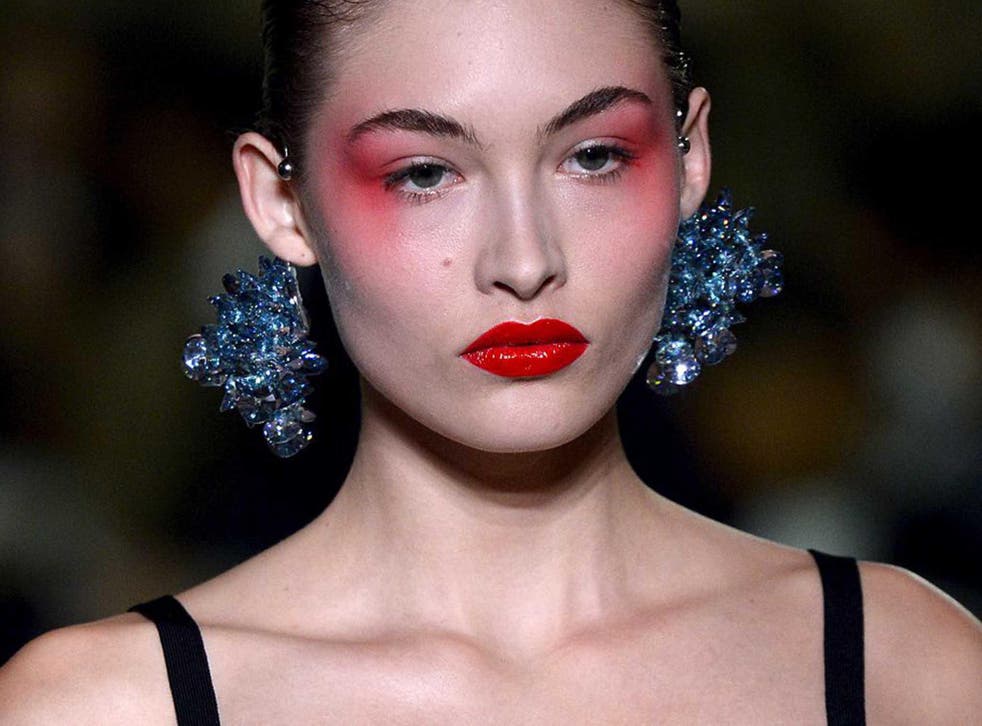 80s beauty trends that are staging a comeback in 2017
Girls just want to have fun
Sarah Young
Thursday 06 April 2017 11:28 Comments
The Nineties have ruled for a while now but there's only so much nude matte lippie we can take. Thankfully this season, designers decided to pay homage to another decade.
One where the hair was bigger, the eyeshadow brighter and the contouring sharper than ever before.
Yes, Eighties beauty signatures are back.
The excesses of the era have dominated the runways at Balenciaga, Saint Laurent and Isabel Marant with super-sized shoulders and a spattering of spandex. But, there was an equally bold set of hair and make-up looks that made a case for retro throwbacks too.
Beauty-wise, the Eighties were one of the most creative and experimental decades, with over-the-top statements that every woman, and in some instances man, wanted to wear.
From Debbie Harry and Grace Jones to Boy George and the Cure, the underground club scene screamed extreme and this season the runway captured that force perfectly.
At Louis Vuitton, eyes were heavily emphasised with shadow pulled out toward the temples in shades of purple, blue and green. While at Jeremy Scott, eyeshadow was layered in brash brights with coordinating mascara on models' lashes.
But, perhaps one of the most iconic looks came from the likes of Chanel and Kenzo, where bright streaks of blush were draped across the cheekbones and all over the eyelids.
Eighties hair made a nostalgic return too, with retro perms reimagined for a modern audience. At Topshop Unique, curls came spiralled, full of volume and swept to the side.
A time of extremes, the more-is-more mantra certainly applied to this era and, while you don't want to lose any of that brio, take care to not go too overboard when translating to real-life wear.
Register for free to continue reading
Registration is a free and easy way to support our truly independent journalism
By registering, you will also enjoy limited access to Premium articles, exclusive newsletters, commenting, and virtual events with our leading journalists
Already have an account? sign in
Join our new commenting forum
Join thought-provoking conversations, follow other Independent readers and see their replies