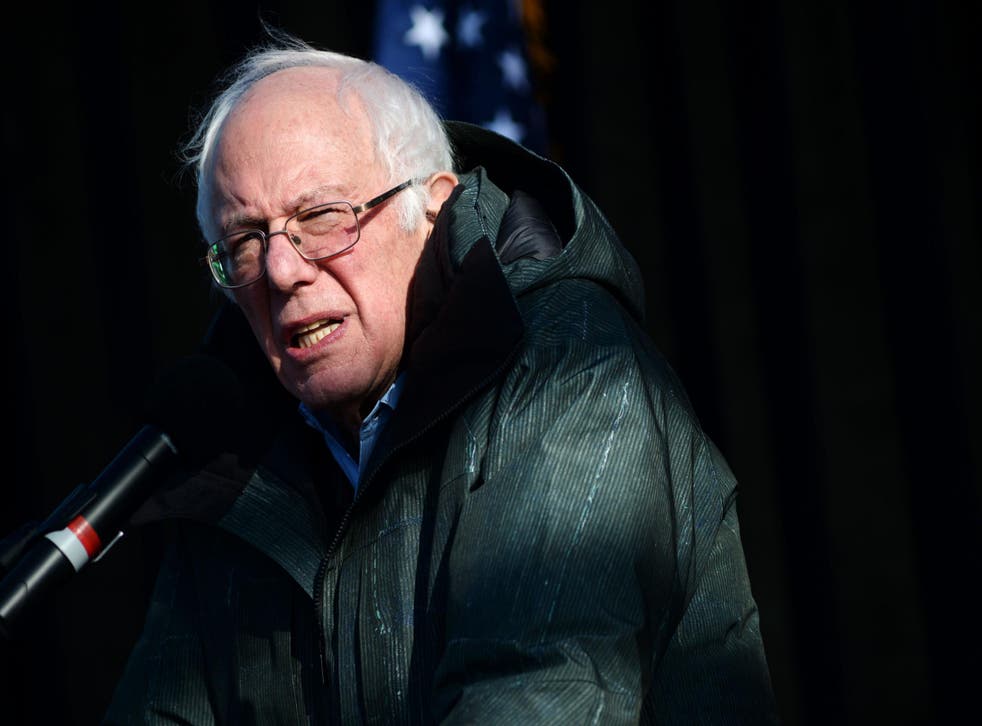 Bernie Sanders-inspired menswear collection debuted by Balenciaga
The senator said the 'Balenciaga 2017' logo on several of the pieces did seem familiar
Olivia Blair
Thursday 19 January 2017 14:19 Comments
Balenciaga debuted their Fall 2017 menswear collection in Paris on Wednesday and people could not help but notice that a certain 2016 political figure may have inspired their latest work.
As the models strode down the catwalk, several of them wore sweatshirts, bomber jackets and scarves featuring a 'Balenciaga 2017' logo which had a striking similarity to that used by Bernie Sanders during his campaign for the Democrat candidacy last year.
While current events and political messages feeding into fashion is nothing new (think Vivienne Westwood's use of 'ecotricity' and Chanel's feminist protest in 2014), the 75-year-old left-wing Vermont senator would previously have been an unthinkable fashion icon before his surge in popularity among the youth last year.
But what did the man himself make of the collection? Well luckily, The Cut got his thoughts.
While he described some of the suits in the collection as looking "very 'wealthiest one-tenth of the one-per cent to me'", when it came to the Balenciaga 2017 logo, he said: "This logo seems familiar to me. Not sure why. Can't put my finger on it."
London Fashion Week Spring Summer 2017: Transitional Trends

Show all 11
He then sent a direct message to the fashion brand's creative director Demna Gvasalia after viewing a gillet from the collection.
"With all due respect to Mr Gvasalia, who I'm sure is a terrific person, we've been wearing this look in Vermont for years."
Register for free to continue reading
Registration is a free and easy way to support our truly independent journalism
By registering, you will also enjoy limited access to Premium articles, exclusive newsletters, commenting, and virtual events with our leading journalists
Already have an account? sign in
Join our new commenting forum
Join thought-provoking conversations, follow other Independent readers and see their replies