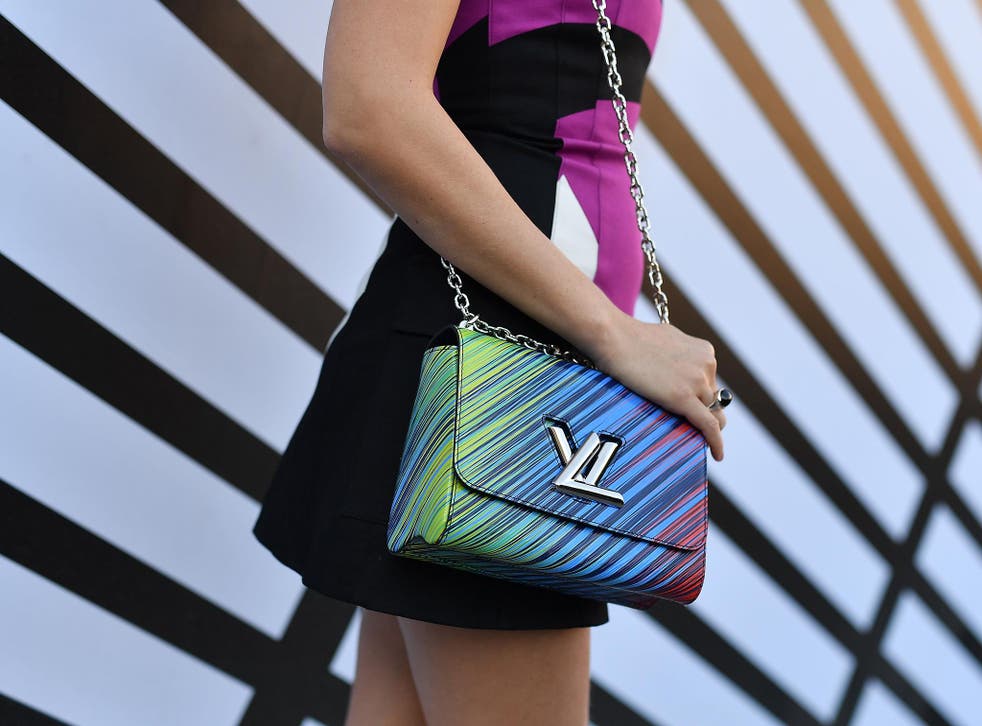 The best investment designer handbags to buy, from Chanel to Dior
The rarest and best-kept bags can sky-rocket in value 
Kashmira Gander
Friday 07 July 2017 17:13 Comments
The designer handbags that bring in the most cash when re-sold have been revealed by a firm specialising in vintage and pre-loved fashion.
Chanel, Louis Vuitton, and Dior are among the brands which appear on a list highlighting the bags that make the best returns compiled by luxury fashion website Vestaire Collective, according to Mail Online.
The classic Chanel flap handbag, characterised by its 'CC' logo and quilting, costs £3,840 when bought new. But the rarest styles, for example those made with crocodile skin, can be re-sold for up to £33,000.
The list follows a recent study which found that it can make more economic sense to invest in a Chanel 2.55 handbag than in the stock market. The JustCollecting Rare Handbag Index, which tracks investment-level bags, found that in the 12 years from 2004 to 2016, the Chanel 2.55 Medium Classic Flag bag had spiked by 230 per cent in value, the Financial Times reported.
Scroll down below to find out which bags made the Vestaire Collective list.
Chanel 2.55
The 2.55, whose chains are inspired by the caretaker's keys at the orphanage where Coco Chanel spent her childhood, costs £3,900 new. But it can be sold off for £6,000.
Chanel Boy
The Chanel Boy, with its adjustable strap, will set back a buyer £3,300 if new. But the right bag can make a seller as much a £2,300 at £5,600.
Louis Vuitton Speedy
The Louis Vuitton Speedy, with its iconic monogram print, was the first bag that the brand created. A new bag costs £696, but can fetch up to £2,500 if it sold on.
Louis Vuitton Neverfull
The Neverfull comes in all shapes and sizes and has seen collaborations with a long line of top artists including Yayoi Kusama and Stephen Sprouse. Bought new, a Neverfull can cost £880. But the most sought after can be sold on for up to £2,500.
Dior Lady
This bag has been linked with the late Princess Diana since the then-First Lady of France Madame Bernadette Chirac, gifted it to the monarch in 1995 - a year after its creation. A new Lady costs £3,900. But the rarest and best kept bags can be sold for as much as £18,000.
Celine Trapeze
The Trapeze is one of the world's most recognisable bags, thanks to its box flap and wings. New, it costs £1,750 and can make an owner £1,500 if it's sold on.
Hermes Kelly
Hermes bags are among the most coveted in the world - and the Kelly is no exception. Named after the actress and princess of Monaco Grace Kelly, a new bag can cost £6,000 but can fetch up to £42,000 when sold again.
Valentino Rockstud
The Rockstud bag, which showcases a tough-luxe aesthetic, costs £1520. However, if a seller is lucky it can bring in a return of £580.
Givenchy Antigona
Launched in 2010, the Antigona is characterised by its double-rolled handles and exposed stitching. A new bag will set a buyer back £1,590, but can be re-sold for as much as £16,000.
Register for free to continue reading
Registration is a free and easy way to support our truly independent journalism
By registering, you will also enjoy limited access to Premium articles, exclusive newsletters, commenting, and virtual events with our leading journalists
Already have an account? sign in
Join our new commenting forum
Join thought-provoking conversations, follow other Independent readers and see their replies