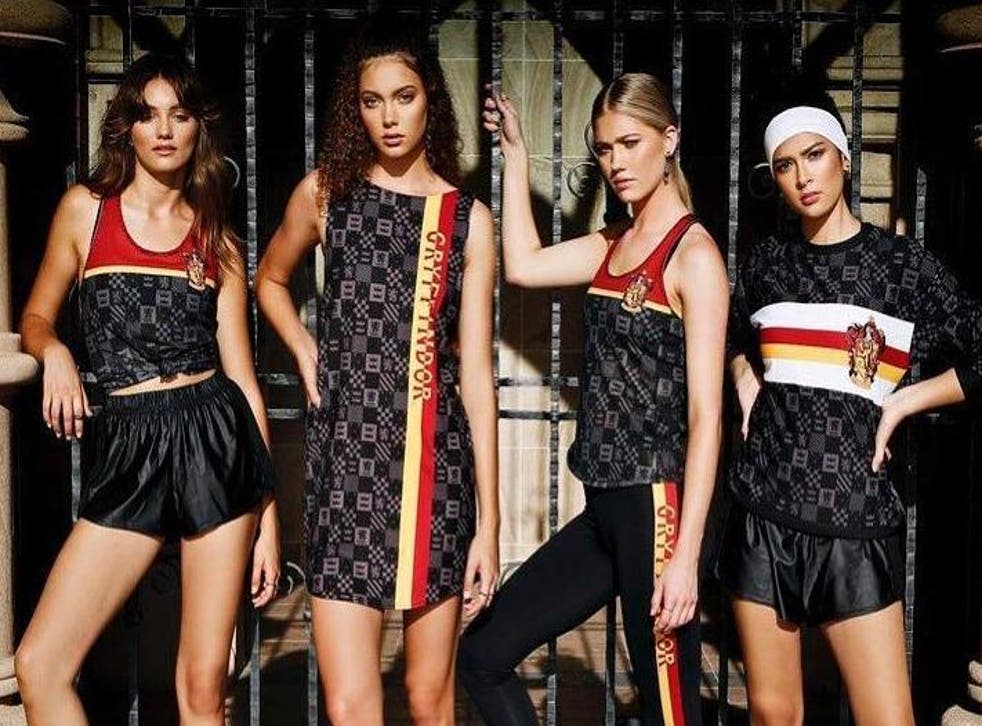 Fashion brand BlackMilk launch Harry Potter activewear line
Perfect for your next Quidditch try-out
Australian fashion label BlackMilk has launched an entire activewear line inspired by Harry Potter, and you're going to want it all.
Ever since J.K. Rowling published the first instalment of the fantasy novel back in 1997, it has found critical acclaim and won the allegiance of millions of self-confessed Potterheads.
But, while it might have been ten years since fans slammed their books shut on the final chapter of the wizard epic, its magic lives on with the launch of a Hogwarts-inspired activewear line.
That's right, you can now quite literally wear your favourite Hogwarts house on your sleeve.
Available from BlackMilk at 7am (AET) from 19th December – that's 9pm (GMT) 18th December here in the UK – the 16-piece range promises to inject a little magic into your boring Muggle lives.
From Hufflepuff and Raveclaw to Gryffindor and Slytherin, each Hogwarts house is represented in the line-up with pieces proudly displaying the signature crests and yellow, red, blue and green that have come to define each one.
You can sort yourself into your Hogwarts house of choice by picking up everything from stylish tunics, checkered jerseys, sports bras, sweatshirts and leggings that even come with a nifty wand pocket - perfect for your next Quidditch try-out.
Even better, the range promises not to completely empty your Gringotts vault with prices ranging from A$70-120 (£40-68).
While this might be the first lot of activewear from the Australia-based clothing brand, they've actually dabbled in Harry Potter-themed get-up before.
Earlier this year, BlackMilk released another collection featuring maxi skirts, skater dresses, and even leggings emblazoned with prints of the Marauder's Map.
They've also released lines for Star Wars, Batman, Lord of the Rings, and Game of Thrones in the past.
You can preview the entire collection here.
Join our new commenting forum
Join thought-provoking conversations, follow other Independent readers and see their replies