The Independent's journalism is supported by our readers. When you purchase through links on our site, we may earn commission.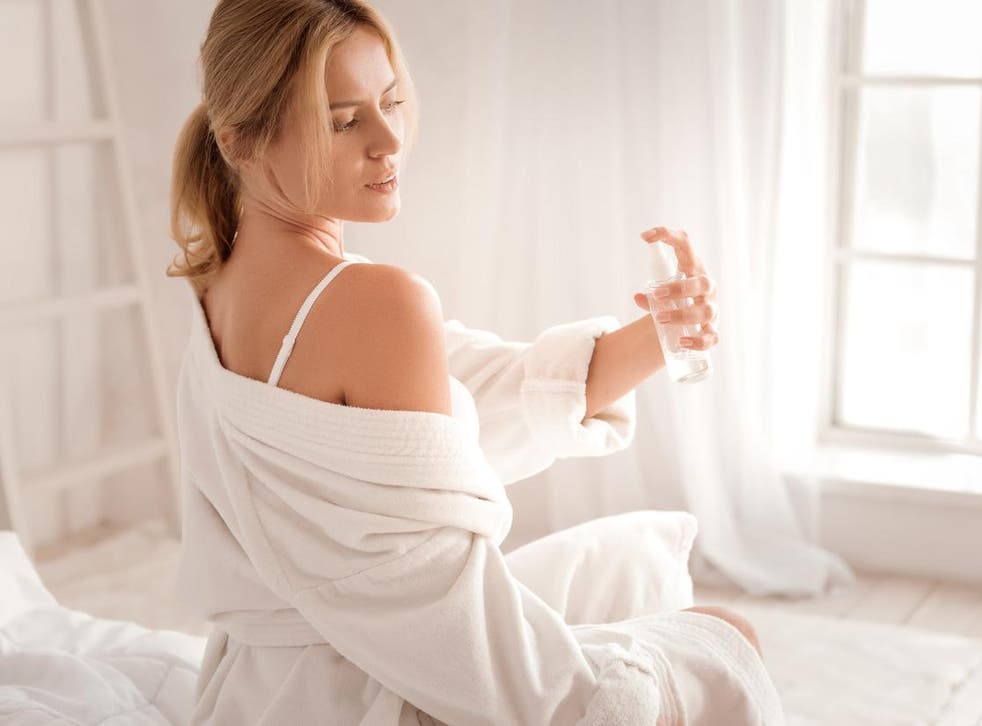 Body sprays are making a comeback for 2018
The nostalgic aerosols we all once knew and loved have been given a luxurious makeover
They might conjure up images of post-PE lesson adolescent whiffs but the beauty world has declared that body sprays are officially back.
From Impulse to Charlie Red, body sprays were the scent du jour for many of us during our teenage years but as we've gotten older, they have lost their appeal and long sat in the shadows of more grown-up, sophisticated bottles of perfume.
However, fast-forwards to 2018 and the nostalgic aerosols we all once knew and loved have been given a luxurious makeover and are about to make their way back into our fragrance arsenal.
Now, even the most indulgent of beauty brands are jumping on the body spray bandwagon with the likes of Jo Malone, Tom Ford and Chanel expanding their collections to include lightweight mists that feel made to wear during the summer months.
Housed in seriously chic packaging and boasting more mature notes like black pepper, patchouli, vetiver and bitter orange, this new breed of body sprays are hard to resist.
Here are some of our favourites:
Estee Lauder Bronze Goddess Cooling Body Spray, £34, John Lewis
Arguably the ultimate summertime fragrance, Estee Lauder has reformulated its iconic Bronze Goddess scent into a cooling body spray. A scent that sums up the smell of holidays, this smells like a heady mix of coconut, jasmine, pina coladas and a hint of suncream.
Chanel No5 All-Over Spray, £49, Harvey Nichols
Another iconic smell, Chanel has given No5 a subtle modern twist by repackaging the lustworthy fragrance as an all-over spray. Great for perfuming the hair and body, it's on-the-go fragrance with notes of lemon, mandarin, rose, vetiver and musk.
Jo Loves Grapefruit Body Spray, £40, Space NK
One of a range of Jo Loves fragrances that are available as a body spray, this grapefruit scent is designed to be used on body, hair and clothing, and features a ball bearing that mimics the sound of a graffiti aerosol can. A versatile smell, it features notes of pink grapefruit, black pepper, patchouli and vetiver.
Tom Ford Soleil Blanc All Over Body Spray, £46, John Lewis
Tom Ford fragrances are some of the best in the beauty biz but they're also one of the most expensive. Luckily, this new format means you can invest in the same scents at a fraction of the price. Our favourite is Soleil Blanc, which is inspired by remote private islands and lazy days on the beach.
Jo Malone Cattleya Flower Body Mist, £45, Jo Malone
If you like your floral fragrances to have more of a bite then this could be the summer fragrance for you. A mix of orchid petals, sparkling citrus fruit and bitter gentian, it's a spritz of pure sunshine that instantly refreshes the skin.
Register for free to continue reading
Registration is a free and easy way to support our truly independent journalism
By registering, you will also enjoy limited access to Premium articles, exclusive newsletters, commenting, and virtual events with our leading journalists
Already have an account? sign in
Register for free to continue reading
Registration is a free and easy way to support our truly independent journalism
By registering, you will also enjoy limited access to Premium articles, exclusive newsletters, commenting, and virtual events with our leading journalists
Already have an account? sign in
Join our new commenting forum
Join thought-provoking conversations, follow other Independent readers and see their replies