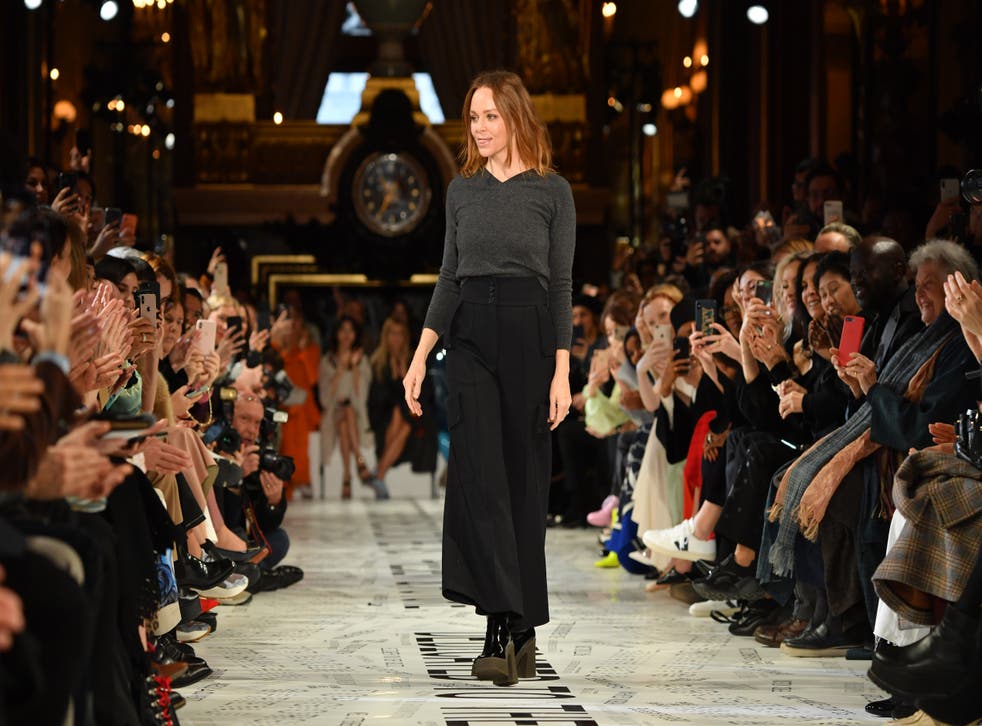 British Fashion Awards 2020: What makes the five winning brands in the environment sector so eco-friendly?
British Fashion Council awards recognises the businesses that are making a difference
This year, instead of rewarding individuals in various categories, the British Fashion Council (BFC) decided to do something different for its annual awards ceremony.
For 2020, the Fashion Awards was, much like any other major event this year, an entirely digital affair.
After careful consideration among 800 key members of the international fashion industry, 20 individuals and brands were recognised in honour of their contribution to one of four categories: community, creativity, people, and environment.
Among the winners were British Vogue editor Edward Enninful, Chanel, and Burberry's Riccardo Tisci. 
But in a year where sustainability has become an increasingly prevalent issue within the industry, it is those within the environment category that are perhaps the most trailblazing.
So who are the five companies that have been recognised in the environment category? And what makes them worthy of such an award? Here's everything you need to know about the five environmental winners at this year's Fashion Awards.
Stella McCartney
It will come as no surprise to anyone that Stella McCartney is among the fashion labels to be recognised by the British Fashion Council for its sustainability efforts.
McCartney herself has long advocated for environmentally friendly fashion, and is renowned for favouring vegan materials and innovative fabrics that are sustainably made but do not compromise on style.
Recently, her notable initiatives include launching the world's first fully recyclable hoodie and kitting out her flagship London store with secondhand furniture and an air filter that removes pollutants.
After she sold a stake of her company to LVMH last year, she is now advising the company's chairman and CEO Bernard Arnault on ways that his various fashion brands, which include Dior and Givenchy, can become more sustainable.
"Stella McCartney is the industry trailblazer for sustainable practices in fashion and was the first to champion many of the processes that have now percolated the world of fashion, from fabric innovation and circularity with local communities," the BFC states.
"The designer has raised the bar for the industry as a whole with creativity and sustainability shaping the brand's DNA. Stella constantly demonstrates that sustainable practices can be seamlessly integrated into luxury and creative brands."
Anya Hindmarch
Another acclaimed fashion brand on the BFC's environment list is Anya Hindmarch, the British handbag designer.
The designer, who is also a Greenpeace ambassador, is known for her iconic handbags and, in particular, her "I Am Not a Plastic Bag" range, which was launched in 2007 as a way of campaigning against single-use plastics.
Sustainability is at the core of the brand, to the degree that instead of doing a big launch event for London Fashion Week, Anya Hindmarch closed its London stores for three days and filled them with used plastic bottles as a way of illustrating the severity of the problems that single-use plastics create.
They used 90,000 plastic bottles to fill the stores, which is how many plastic bottles go into landfill every 8.5 minutes.
Hindmarch has also tackled the issue of leather waste in fashion with her "Waste Not, Want Not" patchwork initiative, which encourages the use of recycled materials in clothing.
For Black Friday, Hindmarch chose not to take part in the annual sales day, instead announcing that the brand would donate all of its profits from sales over that weekend to the environmental charity Voice For Nature.
But Hindmarch has also been recognised for her efforts during the pandemic, having supported the NHS by creating reusable and washable hospital gowns for staff.
Christopher Raeburn
Designer Christopher Raeburn is revered within the fashion industry for using surplus fabrics and recycled garments to create menswear, womenswear and accessories for his eponymous brand: RAEBURN.
Launched in 2009, the east London-based brand is best known for its utilitarian aesthetic. For his autumn/winter 2019 collection, Raeburn famously used decommissioned military stock to produce outerwear items such as wool field jackets and nylon parachute canopies.
"From inception, Christopher has championed sustainable practices to build a responsible business while being a fantastic spokesperson for how things can be done differently without sacrificing creativity," the BFC states.
"The designer pioneered the upcycling of surplus fabrics to create designs that appeal to a traditional fashion customer, redefining the concept of luxury."
The BFC described Raeburn as an "inspiration" to the next generation of environmentally conscious designers.
Gabriela Hearst
Gabriela Hearst is best-known for her slick tailored suits, but she's also one of the fashion industry's pioneers when it comes to sustainability.
The Uruguayan designer runs her namesake brand from her ranch in Uruguay and has operated a no-plastic policy at her runway shows for many years and became the first brand to introduce compostable bio-plastics for all their packaging in 2017.
For spring/summer 2020, Hearst became the first fashion label to stage a carbon-neutral fashion show.
"Gabriela Hearst redefined modern luxury by championing luxury with integrity," the BFC states.
"The incredible designer values traditional principles while never compromising on her ethics, taking into consideration where materials come from, who makes them and what impact they have."
The BFC described Hearst's spring/summer show as "inspiring and admirable".
The Fashion Pact
The only non-fashion label to be included in the BFC's list, the Fashion Pact is a global coalition of companies in the fashion and textile industry committed to sustainable fashion.
Its core goals focus on three key areas: stopping global warming, restoring biodiversity and protecting the oceans.
The Fashion Pact was launched as a mission given to Kering Chairman and CEO, François-Henri Pinault by french president, Emmanuel Macron, and was presented to Heads of State at the G7 Summit in Biarritz in 2019.
It's the first initiative of its kind, with more than 60 companies and 200 brands involved, spanning 14 countries and multiple sectors.
Brands that have joined include Gucci, Chanel, Nike, Alexander McQueen, Prada, Hermès, Burberry, Gap and Zara.
"[This year] the coalition made its first strides, including implementing an operations structure, developing a digital dashboard of KPIs to measure impact as well as beginning first collaborative activity on biodiversity together with the technical expertise of industry experts," the BFC states.
You can find out more about The Fashion Pact here.
Join our new commenting forum
Join thought-provoking conversations, follow other Independent readers and see their replies