How Burberry evolved from humble raincoat maker to luxury fashion giant
Katie Wright traces the 167-year history of the iconic British brand.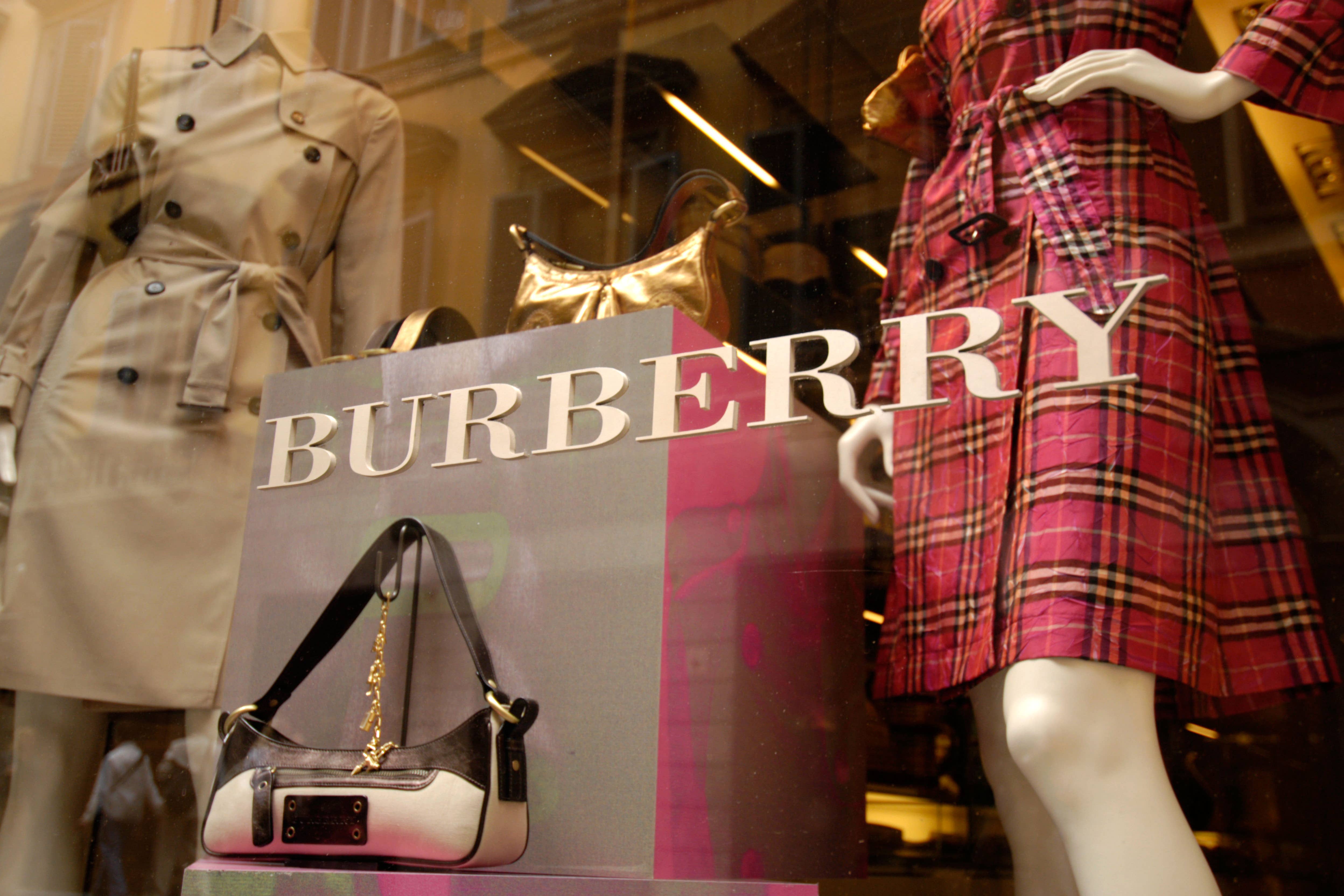 Always one of the most eagerly awaited events at London Fashion Week, the Burberry catwalk show attracts A-list celebrities, high-profile fashion editors and the biggest influencers from around the world.
Last season, supermodel Naomi Campbell sat alongside Rosie Huntington-Whiteley and Jason Statham on the front row to watch chief creative officer Daniel Lee unveil his debut collection, and expectations are high for the designer's second show, which takes place on September 18.
Coveted by consumers across the globe, the luxury label is perhaps the most famous British fashion brand, but it hasn't always been such a hot property.
Ahead of London Fashion Week, which starts on September 15, we look back at the tumultuous history of Burberry…
Adventurous origins
The brand was founded in 1856 when 21-year-old former draper's apprentice Thomas Burberry opened his first shop in Basingstoke, Hampshire.
Focused on creating outerwear that shielded wearers from typical British weather, the founder invented gabardine – a water-resistant but breathable fabric – and patented it in 1888.
"Prior to this, waterproof clothing was made of rubberised cotton which was cumbersome, not breathable and certainly not chic," explains celebrity fashion stylist Miranda Holder.
"In contrast, garbadine's individual fibres were waterproofed before the weaving process, creating a lighter, more fluid and comfortable piece."
In early examples of celebrity endorsement, Norwegian explorer and zoologist Dr Fridtjof Nansen wore Burberry gabardine when he sailed to the Arctic Circle in 1893, while famed British explorer Sir Ernest Shackleton chose the outerwear for three expeditions in the early 1900s.
The war years
The now-iconic Burberry trench coat was invented during WWI with a range of features designed for military use – including the gun flap and D-rings to carry grenades – many of which remain today.
"Each classic Burberry trench is composed of 90 individual, specially shaped components," says Savile Row tailor Alexandra Wood, founder of Alexandra Wood Bespoke.
"The key design elements include its double-breasted front, shoulder epaulettes, beige colour, belted waist, buckled cuffs, storm flap, and a checked lining that the brand has become synonymous with."
The distinctive beige Burberry 'nova check' was introduced in the 1920s and is still used as a lining now, with the ever-popular trench coats retailing from around £1,500.
"The appeal of the Burberry trench has to be largely due to its adaptability," says Holder.
"The coat's pale beige colour perfectly lends itself to a myriad of different outfit options, and the flash of luxury lining – nova check or not – makes it instantly recognisable as a luxury piece."
The royal seal of approval
In 1955, Queen Elizabeth II granted Burberry a royal warrant as a weatherproofer, and by the Swinging Sixties business was booming, with the brand saying it made one in five coats exported from Britain.
The nova check graduated from discreet lining to designer status symbol, with coats, scarves and umbrellas in the beige print proving popular with shoppers in the Seventies.
In 1990, Burberry secured its second royal warrant, as an outfitter, from the now King.
Noughties notoriety
After decades of success, the Burberry shine was tarnished when a more mainstream audience embraced nova check in the late 1990s, snapping up entry-level items and causing the brand to discontinue sales of baseball caps.
"The pattern soon filtered down to the high streets and eventually the football terraces – it remains one of the most copied counterfeit designs today," says Holder.
"As a result Burberry's star fell hard, the brand losing any exclusivity it once had, being unable to control who wore the label."
Paparazzi photos of Eastenders actress Danniella Westbrook in head to toe nova check were seen as the final nail in the coffin, she adds: "Danniella was getting a lot of very negative publicity at the time, relegating the designer to the bins of bad taste."
The catwalk comeback
Attempting to rehabilitate the brand as the new millennium dawned, Burberry opened its first store on upmarket Bond Street in 2000 and brought in 29-year-old Christopher Bailey as design director the following year.
"Christopher Bailey made a significant impact during his tenure as creative director by modernising Burberry's image, introducing digital innovations, and collaborating with artists and musicians," says Wood.
"It made Burberry fresher and more relevant and helped to make the brand have an edge, whilst remaining sympathetic to its crisp, British design aesthetic."
Scaling back production of nova check, Bailey brought glamour to the brand and staged blockbuster catwalk shows with live music from artists such as Tom Odell and James Bay.
"He updated the classic trench, putting new twists on the heritage design and bringing in supermodel Kate Moss to give it a new lease of life," Holder says.
"Bailey successfully repositioned Burberry as an industry leader and innovator, and as a result, tickets to their catwalk shows were some of the most sought after on the London Fashion Week schedule."
A-list appeal
Following the departure of Christopher Bailey with a memorable rainbow-themed catwalk show, Italian designer Riccardo Tisci was appointed chief creative officer at Burberry in 2018.
"Riccardo Tisci injected some younger, more contemporary energy into the aesthetic, which was a roaring success," Holder says.
"Influenced by streetwear, his collections attracted younger fans who appreciated his edgier styles, despite critics pointing out a lack of continuity with the brand's more traditional heritage."
Tisci enlisted model friends such as Kendall Jenner and Irina Shayk to walk the runway and dressed stars including Nicki Minaj and Kate Moss for the Met Gala.
He also reintroduced nova check, much to the delight of celebrities and a new generation of Burberry fans.
Bradford-born Daniel Lee took over from Tisci and made his debut at London Fashion Week in February 2023.
The autumn/winter collection – which didn't feature any beige trench coats – teamed sweeping coats and chunky knitwear with irreverent accessories like a woolly hat shaped like a duck and hot water bottles carried like clutch bags.