London Fashion Week
Burberry SS20 Review: Not a scrap of Nova Check in sight as Riccardo Tisci presents collection with global appeal
The garish branding of the autumn/ winter 2019 collection was replaced with hues of silvery grey, light camel and monochrome motifs, says Harriet Hall
Monday 16 September 2019 23:38 BST
Comments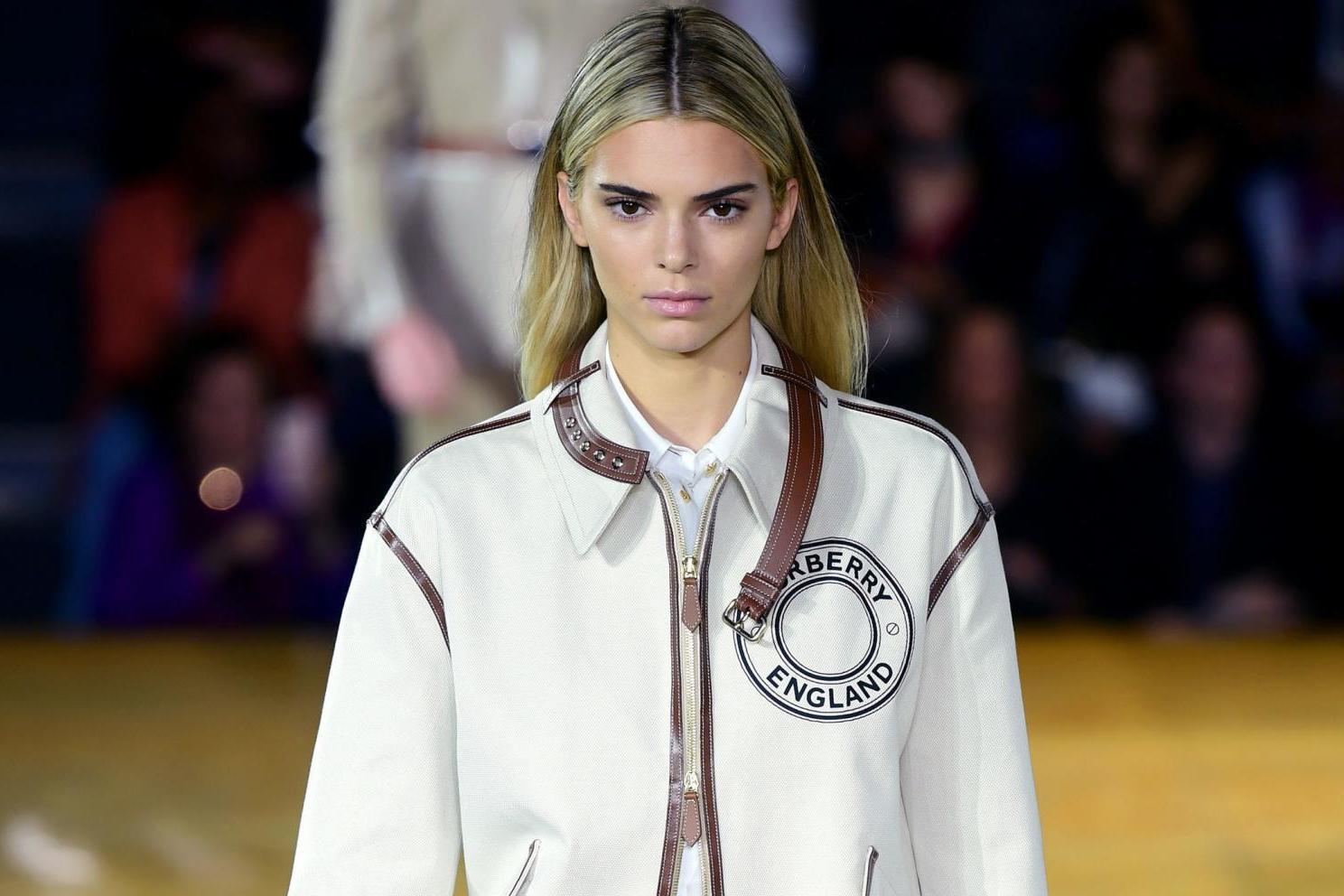 One year after taking the reins at Burberry following the departure of Christopher Bailey as creative director, Riccardo Tisci expanded on his nascent vision for the heritage British brand at London Fashion Week. With hundreds of stakeholders eagerly awaiting big growth and a global audience of press, buyers, influencers and stylists ready for scrutiny, the Italian designer is still firmly in the spotlight as one of fashion month's biggest tickets.
Last season, a mash-up of street style and sophistication set out a vision for what the creative director called "a country of contrasts" and harked back to an era of Cool Britannia. This season – spring / summer 2020 – Tisci offered a much more global perspective.
Gone were the punk and hip-hop references and in came a dominance of Italian glamour. The abundance of Nova Check and garish branding of the autumn/ winter 2019 collection was replaced with hues of silvery grey, light camel and monochrome motifs.
Set in the Troubadour theatre in White City (which had 'Burberry' pasted across it for the occasion), the space saw a central mirrored box rise up when the show began, to reveal a raised runway antiqued rust flooring. Models circled a construction of a vast Victorian-inspired sound system, walking to electronic music.
The no-celebrity policy adopted at the last few seasons appeared to have been abandoned, with a step-and-repeat Burberry board at the entrance of the show offering paparazzi a chance to capture big-name guests. Nevertheless, the runway remained the focus, as models including Kendall Jenner (with freshly dyed blonde hair), Gigi and Bella Hadid, Irina Shayk and even Agyness Deyn – who had given up modelling – walked the show.
London Fashion Week SS20: Burberry
Show all 37
It was a collection that offered something for everyone from the traditionalists to the fashion avant-garde and the glamorous red-carpet star. Much of it harked back to Tisci's work for Givenchy, which made him a favourite among the Kardashian clan; feathered dresses, slinky silver gowns and tasselling suggested he is angling to bring this lucrative following with him to Burberry.
Womenswear was refined: Hermes-style scarves printed with tiger heads draped and tied around bodies, elegant trousers and shirting offered impeccable high-powered workwear and suiting played a big role. Eveningwear saw the return of last season's corseting, as well as sheer fabrics, netting and ruffles.
The menswear included traditional suiting but was largely still dedicated to targeting the street style market (one often imprudently overlooked by most ready-to-wear designers), with hoodies, oversized shirts, trainers and more conspicuous branding featuring heavily.
A dab hand at haute couture, Tisci was once again keen to utilise his construction skills, playing with traditional hemlines through elongated backs of T-shirts (so long they flapped between models' legs as they tried to navigate the runway) frills, ribboning, split trouser legs, cut outs and deconstructed suiting.
Accessories have always been the most accessible way in to a luxury brand like Burberry, and Tisci continued to offer his Thomas Burberry monogram branded handbags, alongside new 1960s-style glasses and a recurrent piece: the fisherman's hat.
Of course, the Burberry trench wasn't forgotten (although it didn't play a central role as it used to in Bailey's era), with a few appearing sparingly throughout the collection. With no discerning theme, each trench was a standout piece on its own: one had wings and a Pepto-Bismol pink back, another was infused with activewear coding and monochrome stripes; one – modelled by Deyn – was covered in crystal embellishment and another, skimmed the floor like a train.
Crystals, which were used relatively sparingly last season, now reigned supreme – clothes were practically bathed in them, from trench coats to T-shirts and dresses. Some garments were cloaked in crystal chain mail, and the fisherman's hat that was repeated throughout the collection, even came in a version with a crystal veil.
It was a collection that – for the most part – stood apart from last season's heavily streetwear-inspired offering – perhaps in response to shareholder pressures. Settling into his role at the helm of Britain's biggest heritage brand, Tisci revealed his ability to create a collection that will no doubt have widespread international appeal. Does it feel like the Burberry we all know and love? Not quite yet – but it's still early days. The collection title, "Evoltuion" suggests this is only the beginning.
Join our commenting forum
Join thought-provoking conversations, follow other Independent readers and see their replies