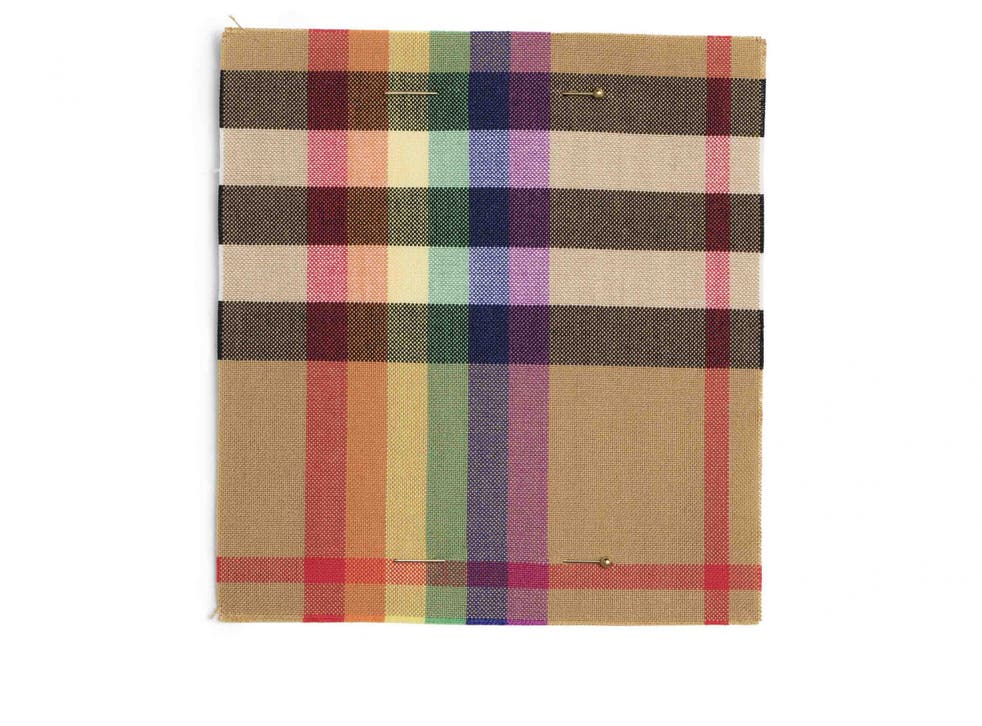 Burberry unveils new rainbow check print in support of LGBT+ charities
'In our diversity lies our strength, and our creativity'
In October last year, Christopher Bailey announced that he would be standing down from the British fashion label after 17 years.
And now, the president and chief creative officer has unveiled the inspiration behind his final collection, which will debut at London Fashion Week.
Giving the brand's iconic check a bright makeover, Burberry has reimagined the print to incorporate the rainbow flag – an emblem that has become an international symbol of pride and diversity.
"My final collection here at Burberry is dedicated to - and in support of - some of the best and brightest organisations supporting LGBT+ youth around the world," said Bailey.
"There has never been a more important time to say that in our diversity lies our strength, and our creativity."
The latest iteration of Burberry's most iconic symbol, the rainbow check is expected to feature prominently throughout the brand's latest collection with pieces available to purchase immediately after the show on February 17.
But, Bailey isn't stopping his commitment to supporting LGBT+ youth there.
To solidify Burberry's support, it will also be making donations to three charities - the Albert Kennedy Trust, the Trevor Project and ILGA – all dedicated to broadening the awareness, mentoring and resources available around the world.
"We are overjoyed with this generous donation and support from Burberry, which will make an incredible difference to preventing LGBT+ youth homelessness in the UK," said Tim Sigsworth MBE, chief executive of the Albert Kennedy Trust.
"Burberry's donation will support our ongoing work to provide safe homes and support to young people, grow our youth engagement programme and fund our plans to bring AKT to more cities to reach the most vulnerable people across the country."
In an example of how the brand's funding will benefit the communities Amit Paley, CEO and executive director of The Trevor Project added, "Burberry's generous donation will make a transformational difference in growing the Trevor Project's life-saving work for LGBT+ youth.
"We are incredibly excited to partner, and with Burberry's support we will be able to continue to meet the increased demands for our services."
The February 2018 show, which will unveil Christopher Bailey's last collection for Burberry, will take place in London at 5pm on Saturday 17 February and will be streamed live on Burberry.com.
Join our new commenting forum
Join thought-provoking conversations, follow other Independent readers and see their replies