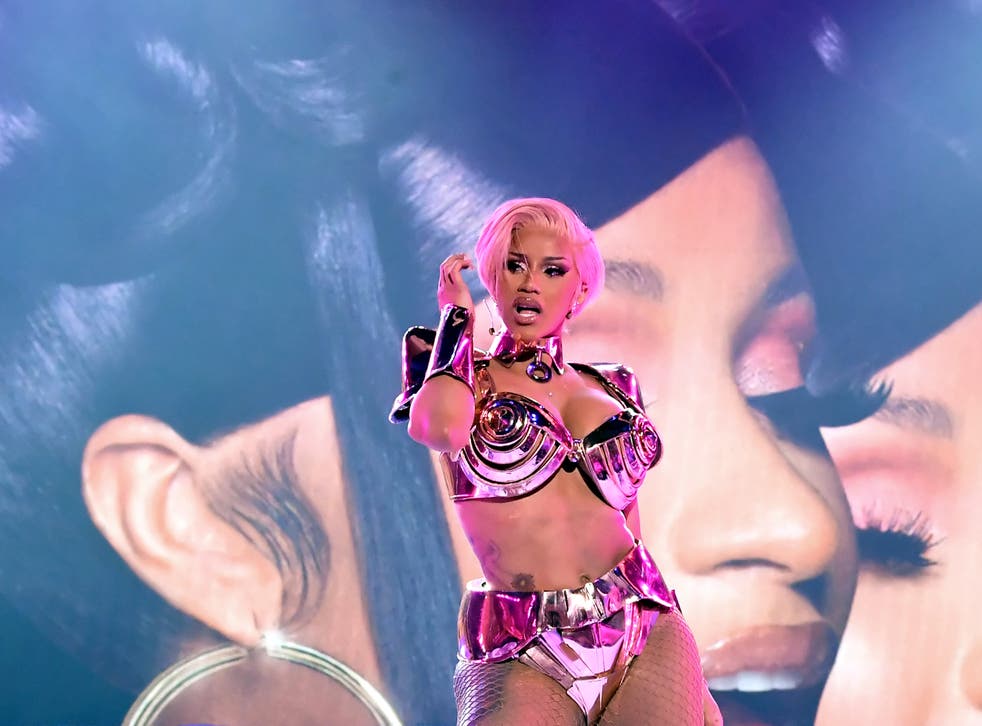 Cardi B is launching a haircare line to 'educate' on 'Afro-Latina' hair
The rapper said it's time for everyone to 'educate themselves on nationality, race and ethnicity' and hair texture
American Rapper Cardi B has said she is planning to release a haircare line to educate people on Afro-Latina hair this year.
This move comes after she received offensive comments about her natural hair which she displayed in a video on social media.
The 28-year-old is of mixed descent - her mother hails from Trinidad and Tobago while her father is from the Dominican Republic.
Amid much confusion about her heritage, Cardi B recently took to Twitter to confirm she identifies as "Afro Latina".
In a post on her Instagram account, the performer posted a screenshot of a tweet in which she showed frustration at the confusion around race, nationality and hair texture.
Read more:
It reads: "People be thinking every Hispanic is Mexican or something & must have the same hair texture, color and features."
In the caption alongside the screenshot, Cardi B revealed she has been working on a hair care line and plans to release it in the hopes of educating people on different hair textures.
She wrote: "This year I will be coming out with a hairline that I been working on at home for my hair and my daughters.
"However, I think is time for people to educate themselves on nationality, race and ethnicity. Being Hispanic/Latina don't make your hair long , don't make your skin light or don't make your face features slim specially Latin countries from the Caribbean islands.
"Dna have something to do with your hair not your nationality but guess what you can always maintain your hair .....and one more things not everyone that speaks Spanish is Mexican."
In June last year, the rapper shared a hair mask recipe with her Instagram followers which is now under the "Hair Day" highlight on her profile.
The recipe includes store cupboard items and uses the following ingredients: two eggs, avocado, mayonnaise, honey, banana, argan oil, black castor oil and olive oil.
Join our new commenting forum
Join thought-provoking conversations, follow other Independent readers and see their replies