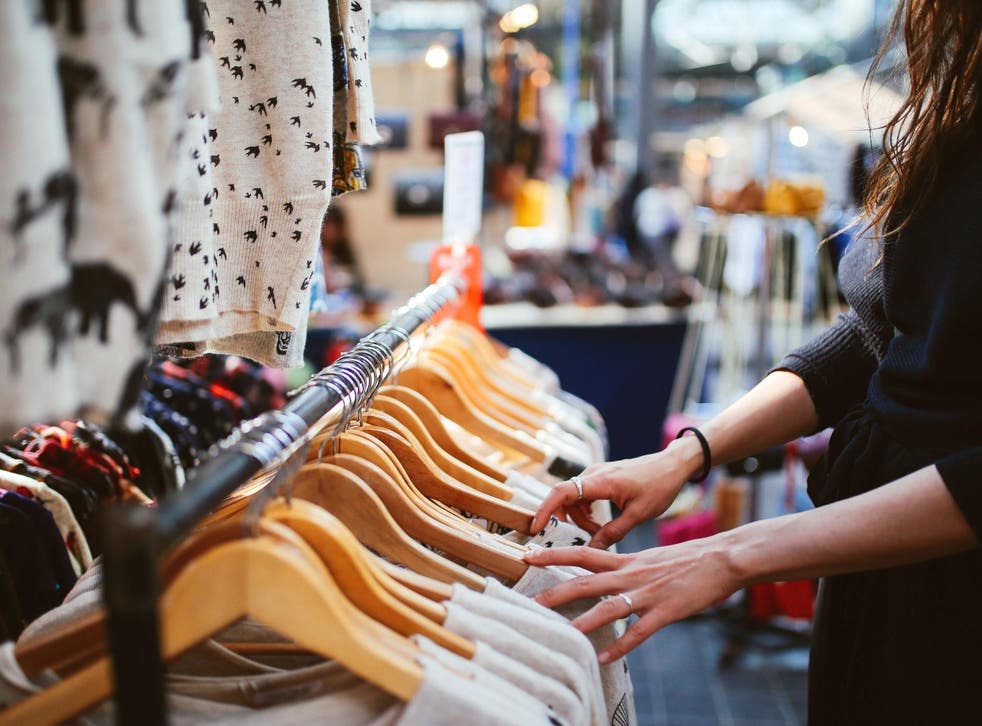 Charity shops concerned as they expect three months' worth of donations upon reopening
Shops in England will reopen on 15 June as per government guidance
Charity shops are concerned they will be overwhelmed with donations when they reopen next month.
On Sunday, the prime minister announced that all non-essential shops will be able to reopen from 15 June.
But the charity shop sector fears that after weeks of being in lockdown, people will have more clothing to donate than ever before.
Speaking to the BBC, Robin Osterley, chief executive of the Charity Retail Association, said that shops are expecting to be "full to bursting".
"We're not just anticipating a normal three months' worth of donations but also the extra stuff that people may have picked out to donate during their clean-ups," he added.
Mr Osterley also encouraged people to be "thoughtful" about their donations so that shops do not end up with a deluge of clothing.
But while charity shop workers fear too many donations, they are also concerned about a lack of volunteers.
"We are expecting a temporary shortage of volunteers when shops re-open again," Mr Osterly said.
"Some may still be in isolation because of the Covid-19 crisis, while others may simply have fears of being out and about."
Boris Johnson announces schools will reopen on 1 June as UK enters phase 2 of lockdown exit
There are also concerns that the majority of charity shop workers are aged 70 or over, and are therefore in the vulnerable category, meaning they won't be able to return to work for many weeks.
According to Charity Retail Association, there are 11,200 charity shops in the UK and 233,000 volunteers working across them.
You can sign up to volunteer at your local charity shop by contacting them directly, either online or by telephone.
The government has unveiled a full list of the shops which will be allowed to reopen in England under new guidelines from 15 June.
The measures are part of the second phase in Boris Johnson's roadmap to easing lockdown, first announced on 10 May, following eight weeks of the "stay at home" message.
Although ministers were keen to stress that if the R-rate – the average number of people infected by each person with Covid-19 – goes up again, the provisional plans could change again.
Register for free to continue reading
Registration is a free and easy way to support our truly independent journalism
By registering, you will also enjoy limited access to Premium articles, exclusive newsletters, commenting, and virtual events with our leading journalists
Already have an account? sign in
Register for free to continue reading
Registration is a free and easy way to support our truly independent journalism
By registering, you will also enjoy limited access to Premium articles, exclusive newsletters, commenting, and virtual events with our leading journalists
Already have an account? sign in
Join our new commenting forum
Join thought-provoking conversations, follow other Independent readers and see their replies