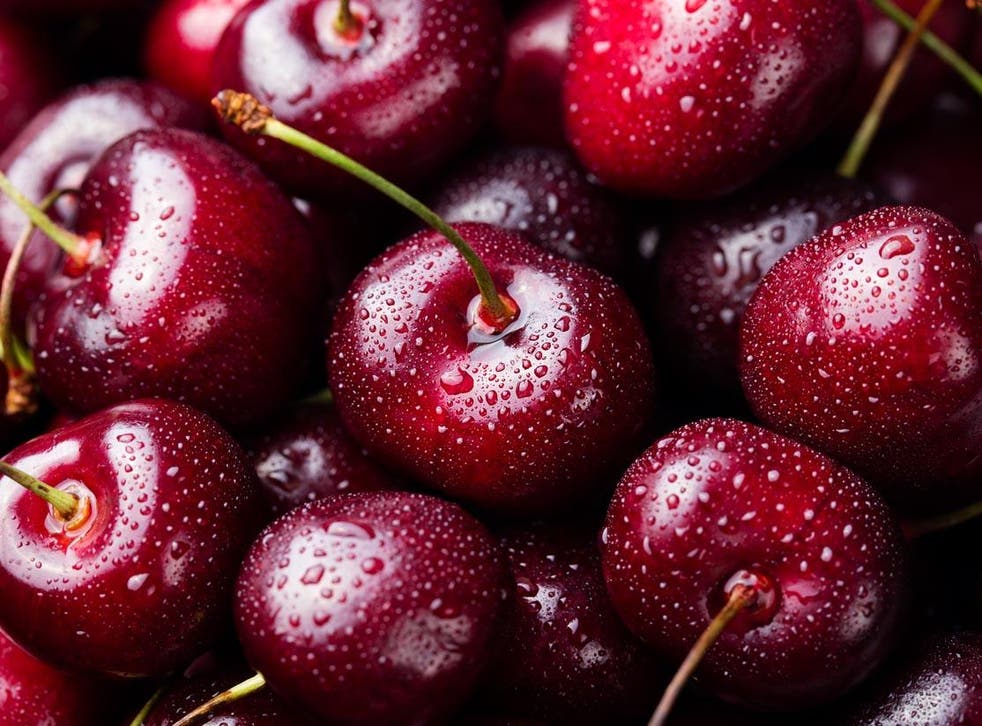 Cherry makes a comeback as the must-have scent of the season
Every so often, a scent comes along that's so rousing, it takes the beauty world by storm.
One fruity scent that has been practically non-existent on the scene for the last 10 years is now making a huge comeback: the cherry.
The term cherry has been part of the beauty dictionary since the 1920s and has been used to describe a variety of rouge-hued products from lipsticks to nail polishes.
But, the ingredient has come a long way since then. Now, it's being used for more than just its association with rouge hues.
After almost a decade of being discontinued, natural haircare brand Aveda foresaw the fruit's born-again popularity and decided to relaunch its signature Cherry Almond shampoo and conditioner.
Designed with a brand new formula, the products are still saturated with the smell of sweet Bakewell tarts, but with the addition of a host of beneficial ingredients, including cherry blossom and sweet almond oil.
Made with 98 per cent naturally-derived ingredients, it made without silicones, parabens, mineral oils, or phthalates, while the scent is completely natural and crafted with 38 flower and plant essences instead of synthetic additives.
If that isn't enough to convince you to lather your hair in the stuff, then perhaps the fact that the line is vegan, cruelty-free, and manufactured entirely using wind power and renewable energy, will be.
For those who prefer to wear their scents on their sleeve, the launch of Tom Ford's latest fragrance will be of particular interest.
A unisex scent, Lost Cherry centres on the smell of black cherries and is accented with voluptuous fruit and breathtaking florals like Turkish rose and jasmine sambac for the ultimate blend of sweet and tart.
Peru balsam and tonka are also juxtaposed with sandalwood, vetiver and cedar, giving freshness to the dry down.
The makeup sector has caught on to the beauty world's obsession with cherries too.
Last month, Urban Decay unveiled its Naked Cherry collection which includes everything from a cherry-scented version of its best-selling All Nighter Setting Spray to Glide-On Eye Pencils, Vice Lipsticks and the hotly-anticipated Naked Cherry Eyeshadow Palette.
Adorned with a row of metallic cherry hues, the crimson compact has fast become a fan-favourite thanks to its serious staying power, velvety texture and smouldering bendability.
Register for free to continue reading
Registration is a free and easy way to support our truly independent journalism
By registering, you will also enjoy limited access to Premium articles, exclusive newsletters, commenting, and virtual events with our leading journalists
Already have an account? sign in
Register for free to continue reading
Registration is a free and easy way to support our truly independent journalism
By registering, you will also enjoy limited access to Premium articles, exclusive newsletters, commenting, and virtual events with our leading journalists
Already have an account? sign in
Join our new commenting forum
Join thought-provoking conversations, follow other Independent readers and see their replies