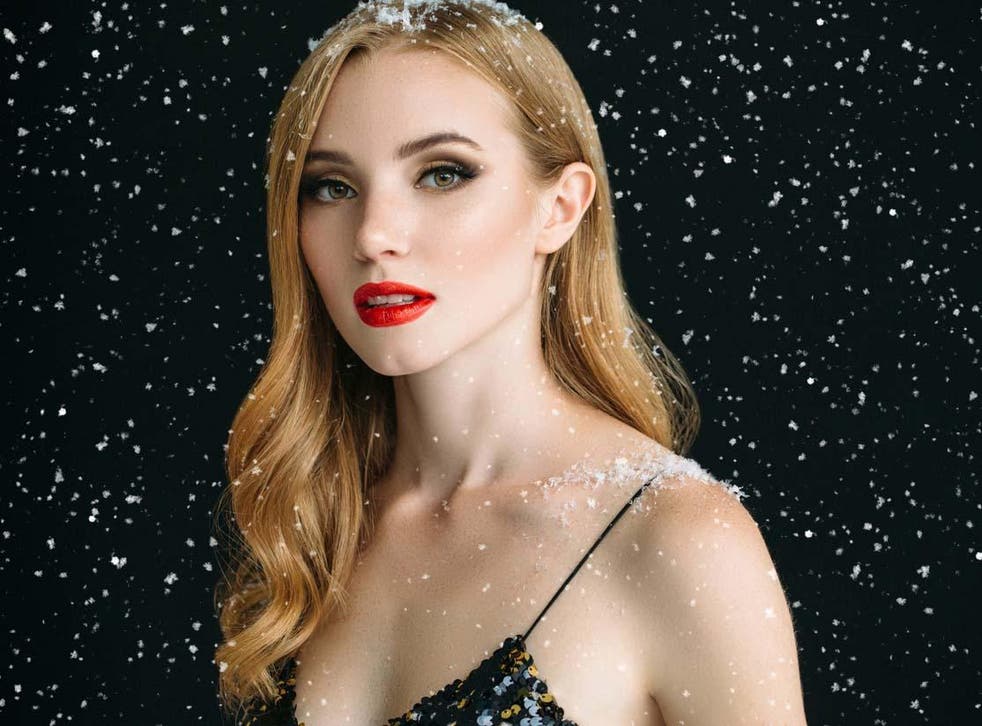 How to perfect your Christmas party make-up look
Because if you can't wear glitter at Christmas, when can you?
Whether you've got a handful of festive bashes to go to, or you want to pull out all the stops for your Christmas work do, the time has come to dust off your best dress and glam up your guise with a seriously show-stopping beauty look.
With most of these get-togethers occurring post-work, you're not going to want to rock up to your desk in full-on party glam. Instead, you need to rely on a host of hard-working products that can transform your look for after dark in a matter of minutes.
From a festive take on the smoky eye to classic red lips and shimmer, what sort of make-up look should you be going for?
At this point you should already have a good idea of what you'll be wearing so let that lead your merrymaking macquillage.
Sporting head-to-to sparkles? Then a pared-back beauty look will suffice, while classic LBDs call for spectacle and drama.
If your party get-up is dripping in glitz, we suggest letting your skin take centre stage with a fresh complexion and cheekbones strobed to precision. Here, a smooth, hydrated canvas is essential so make sure skin is perfectly prepped with plenty of moisturiser before applying your favourite foundation, be it something full-coverage like Huda Beauty's Faux Filter or dewy like Nars' Sheer Glow.
For a subtle touch of seasonal sparkle, finish by applying a sweep of highlighter along your brow bones, cheeks, down your nose and dotted in your cupid's bow, before swiping your pout with the perfect nude lippie.
However, if your outfit of choice is skimping on sparkle, wearing it on your face is the next best thing.
They key to pulling off this look is to adopt a less-is-more approach by building up the sparkle slowly – think peppering the corner of your eyes with loose pigment, using a high-glitz eyeliner or applying a slick of disco ball-esque nail polish.
Alternatively, is there anything more Christmassy than a great red lipstick? A make-up collection must-have, depending on your ensemble you can opt for anything from bright berry shades to darker hues for an edgy, grungy vibe.
Join our new commenting forum
Join thought-provoking conversations, follow other Independent readers and see their replies