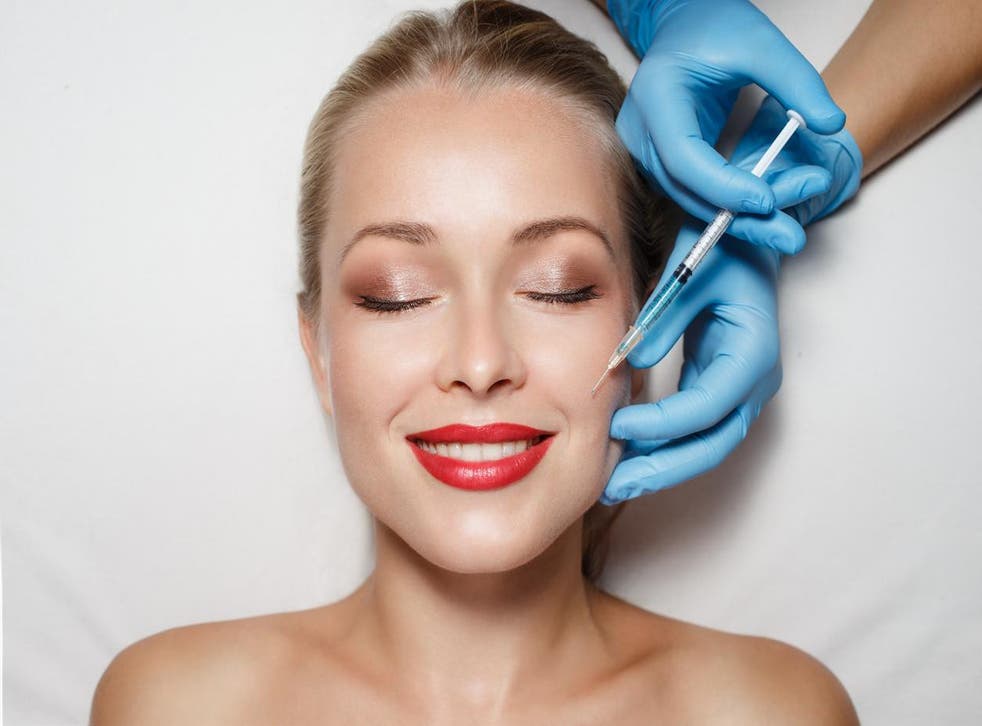 Christmas plastic surgery on the rise as more people want to look good in party selfies
There are also more people giving procedures as presents
Rachel Hosie
Thursday 24 November 2016 15:24 Comments
Not only the most wonderful time of the year, Christmas is, for most people, the most sociable.
With work parties, family get-togethers and trips to the pub to see old schoolmates all on the cards, it's understandable that the majority of us want to look our best.
So that means maybe a quick trim and slick of new eyeshadow, right?
Wrong.
Judging by recent trends, a new hair-do or some extra make-up is no longer going to cut it - if you really want to look good this party season, join the growing number of people getting cosmetic surgery for Christmas.
And one of the main reasons people are going under the knife (or needle or syringe)? Selfies.
After all, if you didn't take a selfie at a social engagement, were you even really there?
Unlike normal photos taken from a distance, selfies raise the risk of the dreaded under-eye dark circles, particularly at winter parties with overhead lighting. "For selfies with overhead lighting and holiday parties, the undereye really gets those dark circles accentuated, so that's a big one," Dr Dara Liotta, a facial plastic and reconstructive surgeon from New York explains. So the obvious solution is cosmetic surgery.
According to RealSelf's community of board-certified experts, there's an increasing number of people booking cosmetic procedures in the run-up to the festive season, both for non-invasive surgery like botox and more drastic operations like facelifts and breast enlargements.
In pictures: Top 10 countries for cosmetic surgery

Show all 10
Dr. Liotta has seen a particular rush for injectables before the Christmas parties get under way - that's to say botox, under-eye and cheek fillers, and injection rhinoplasties.
Unlike a nose-job, Dr. Liotta can't actually make a nose smaller by carrying out an injection rhinoplasty, however she can make light hit it in a more flattering way. If you have a bump in your nose, for example, Dr. Liotta can add filler above and below to make the line subtly smoother.
It's just like having permanently contoured make-up on, apparently.
What's more, as the stigma attached to cosmetic surgery has faded, more people are giving procedures as presents.
"Plastic surgery is the new diamond," Dr. Liotta told Bravo.
Because nothing says 'Merry Christmas' like suggesting someone change their appearance.
Register for free to continue reading
Registration is a free and easy way to support our truly independent journalism
By registering, you will also enjoy limited access to Premium articles, exclusive newsletters, commenting, and virtual events with our leading journalists
Already have an account? sign in
Join our new commenting forum
Join thought-provoking conversations, follow other Independent readers and see their replies