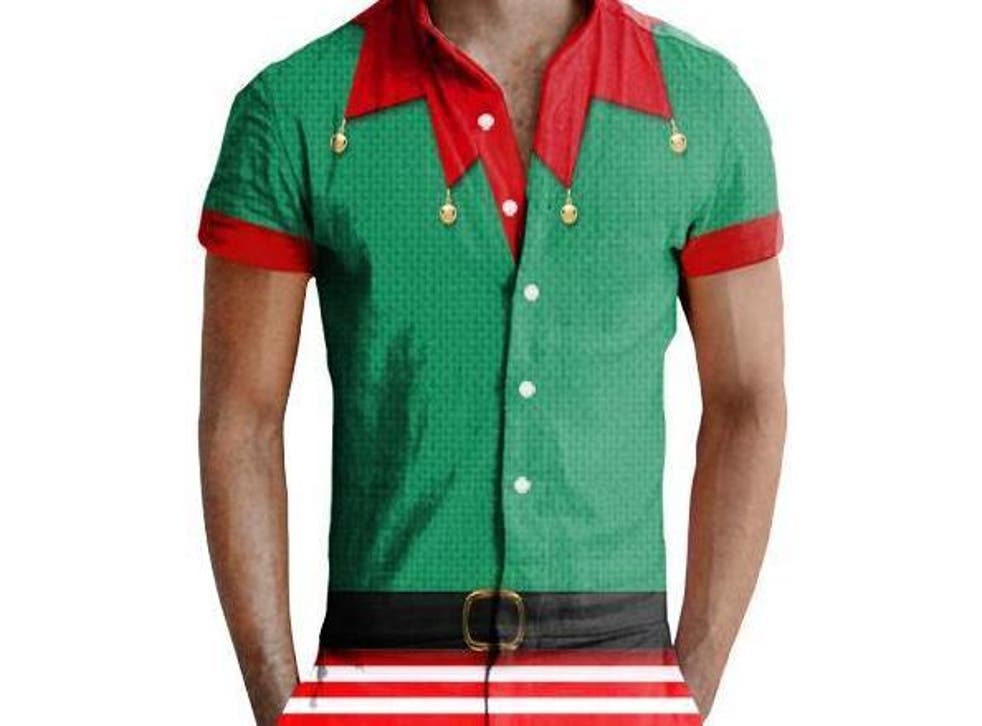 Christmas rompers for men are the latest trend to ruin the holidays
To add insult to injury, they cost £106 each
Office lads, listen up, because there's a new festive fashion trend replacing the ugly Christmas jumper.
Enter, the equally repugnant Christmas romper.
From beard baubles and flashing ties to the acclaimed novelty suit, festive fashion can be tricky for men to navigate and this latest creation isn't making things any easier - especially on the eyes.
Just when you thought you'd heard the first and last of rompers for guys following the internet shutdown of RompHim – a Chicago based company run exclusively by start-up bros – another online retailer came up with the genius idea of launching a new line of Christmas themed all-in-ones.
Bought to you by Get on Fleek, the rompers come in a variety of designs from a Santa suit, to an elf, a Christmas tree and even one that comes emblazoned with a glowing menorah just in time for Hanukkah.
Effectively a onesie for adults, each romper features short sleeves, attached shorts, a collar, button top and front pockets.
And yes, there's even a zipper fly so you don't have to remove the entire thing when nature calls.
But, as if they weren't insulting enough, if you're genuinely looking to don a Christmas romper then it's going to cost you a whole lot more than your dignity.
While they're currently discounted to $99.99 (£76), the rompers usually cost a ridiculous $139.99 (£106.50), and while Get on Fleek do deliver to the UK, international shipping will set you back another $14.95 (£11.41).
Or, if you can convince enough of your foolhardy mates to get one too, it's free on orders over $249 (£189).
Join our new commenting forum
Join thought-provoking conversations, follow other Independent readers and see their replies