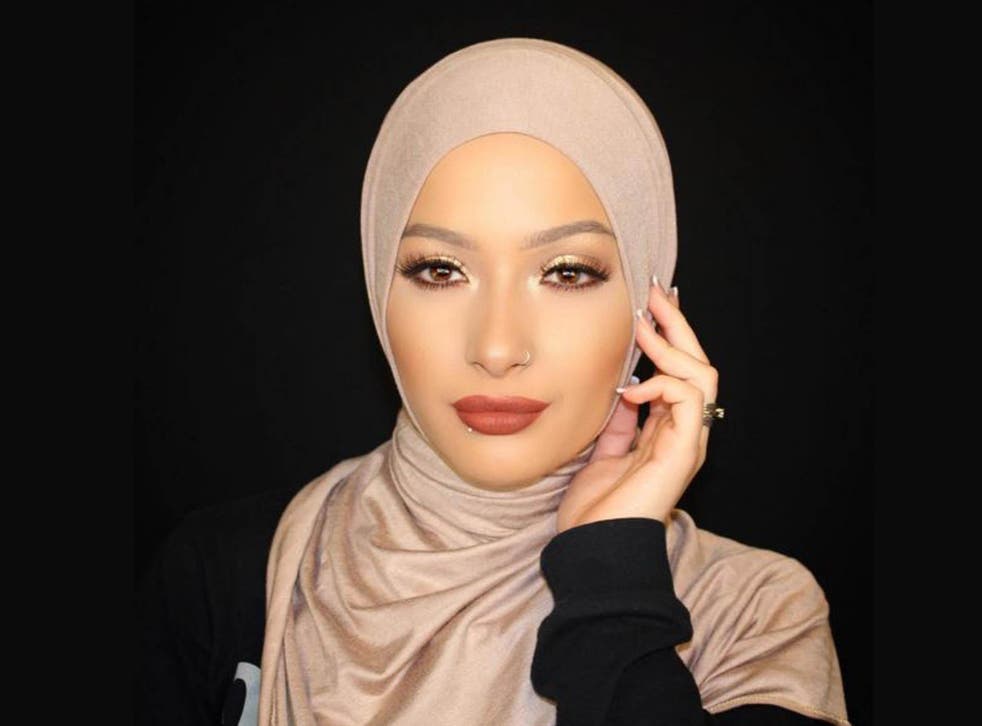 CoverGirl names beauty blogger Nura Afia as its first Muslim ambassador, joining Katy Perry and Sofia Vergara
"We can be featured on TV, can be featured on billboards in Times Square, can be represented" 
A Muslim beauty blogger proves the face of the beauty industry is changing by becoming CoverGirl's newest ambassador.
Nura Afia, a practising Muslim, will appear in commercials and on a billboard in New York City's Times Square as she fronts their latest So Lashy! Mascara campaign.
The announcement comes just weeks after the beauty brand named 17-year-old beauty blogger James Charles as its first ever male spokesmodel. The pair will join the likes of pop star Katy Perry, actress Sofia Vergara, DJ and actress Amy Pham and singers Chloe and Halle in a campaign that promotes inclusive beauty for any and all types.
As one of the only women to appear in an advertising campaign for a leading fashion or beauty brand wearing a hijab, Nura hopes to break barriers and champion an industry that's more inclusive than ever.
"I'm doing this because I want there to be a time when my daughter grows up when she knows she can be anything she wants to be," she told Refinery 29. "It doesn't matter what her beliefs are or what she looks like." We hope that time will come soon.
"I grew up being insecure about wearing the hijab, and I never thought I would see Muslim women represented on such a large scale."
"I hope [this campaign] will show Muslim women that brands care about us as consumers and we're important, especially hijabis," Afia said. "We can be featured on TV, can be featured on billboards in Times Square, can be represented," she said.
The Denver based beauty guru launched her Youtube page, Babylailalov, in 2011 after she started watching vidoes to pass the time while breastfeeding her daughter. Now, Nura has gone on to amass and impressive 213,000-plus subscribers and 13 million views for her beauty tutorials.
Join our new commenting forum
Join thought-provoking conversations, follow other Independent readers and see their replies