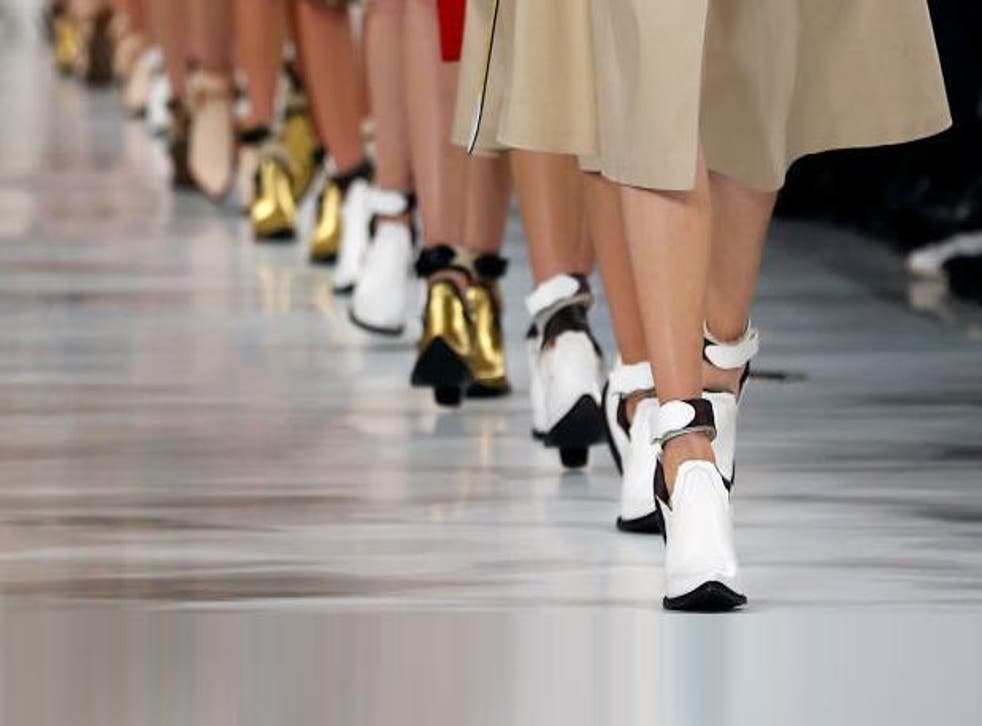 Wild Style: Cowboy boots are back in fashion for 2018
You may be forgiven for thinking western boots belong in the mid-Noughties, but they're back, says Sarah Young
Sarah Young
Friday 16 March 2018 12:41 Comments
Rootin' Bootin'. Like it or loathe it, there was one unlikely theme that dominated the runways again and again this season – the western boot.
Just when you were beginning to think about switching out your chunky winter footwear in favour of something a little lighter, designers instigated an uptick in cowboy booties that hasn't been seen since a brief boho blip in the mid-Noughties.
Saddle up ladies, because it's time to kick up some dust and go west for your spring/summer sartorial inspiration.
Clomping up and down the catwalks, thankfully the Dolly Parton allusions were left home on the range, this time round.
At Calvin Klein, a collection with a Hollywood horror theme saw metal-tipped ankle boots paired with two-tone western shirts and satin trousers while longer versions came in vibrant shades of blood red.
Stuart Vevers continued the celebration of American heritage at Coach too but instead of glamour and gore, this designer complimented staple pieces such as prairie dresses, varsity jackets and silky camisoles with glittered boots in gold, silver, pink and deep purple.
Unless you're an avid line-dancer, chances are the thought of wearing this trend fills you with trepidation but fret not because the high street actually has plenty of versatile styles on offer.
A boot that works nicely now when those winter chills linger, they'll also have plenty of summer mileage in the summer months too thanks to festival season.
For real life wear, the trick here is to play them down in versatile shades of black and tan while opting for subtle details like stitching, studding and buckles for extra style points.
Register for free to continue reading
Registration is a free and easy way to support our truly independent journalism
By registering, you will also enjoy limited access to Premium articles, exclusive newsletters, commenting, and virtual events with our leading journalists
Already have an account? sign in
Join our new commenting forum
Join thought-provoking conversations, follow other Independent readers and see their replies