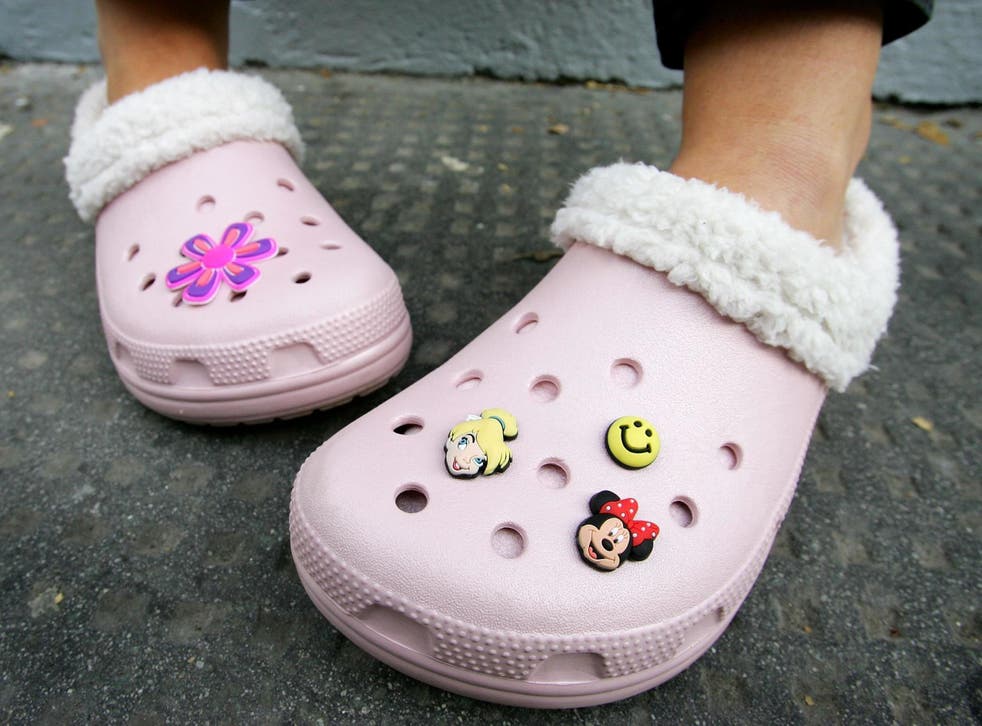 Stock in Crocs is a better long-term investment than bitcoin
The divisive shoe is big business
Whether you think their creation heralded the decline of civilisation as we know it, or consider them to be the most innovative shoes to grace the earth, Crocs are big business.
Established in 2002, the Croc was originally developed as a boating shoe but, somewhere along the line, it became the go-to for hospital workers, doting dads and fashion editors alike.
In fact, the spray-clean rubber clogs have become so popular that investing in the company could now earn you some serious cash.
Sure, cryptocurrencies like bitcoin might be all the rage but, according to recent statistics, you might actually be better off putting your pennies into fashion's most derided shoe.
Last week, New York Times reporter Jack Nicas shared a graph on his Twitter showing the price change of bitcoin and Crocs stock over the last year.
The graph showed that, while bitcoin peaks higher than Crocs over the course of the year – adding more than 300 per cent to its original price – in terms of long-term investment, Crocs are more valuable.
In a follow up tweet, Nicas added: "Let's give it up for the plastic cobbler who could: Crocs stock has doubled over the past 12 months!"
The news might come as a shock to the uninitiated but, those of us who follow the rise and fall, and rise again, of fashion's latest trends will have seen this coming.
It's true that bitcoin has enjoyed a gravity-defying surge in price – it traded close to $20,000 (£15,695) as recently as December – but the notoriously volatile cryptocurrency continues to behave unpredictably. Crocs meanwhile, is only going from strength-to-strength.
The company undeniably owes much of its stock market success to the string of high-end fashion endorsements it has received in the last couple of years.
In 2016, the divisive shoe made an appearance on the runway of Scottish designer Christopher Kane, while earlier this year Balenciaga's platform versions – which cost an eye-watering $850 (£667) – proved so popular that they completely sold out within a matter of hours.
It's not just the fashion elite that are jumping on the trend though. A recent report conducted by eBay discovered that there were 25,000 searches for Crocs on the shopping site in April, with almost 15,000 pairs sold in that same month - that's approximately 20 pairs every hour.
So, even if you're not willing to sport a pair upon your person, the company's growth prospects should be enough to convince you to ditch the wavering world of cryptocurrency in favour of failsafe foamy clogs.
Join our new commenting forum
Join thought-provoking conversations, follow other Independent readers and see their replies