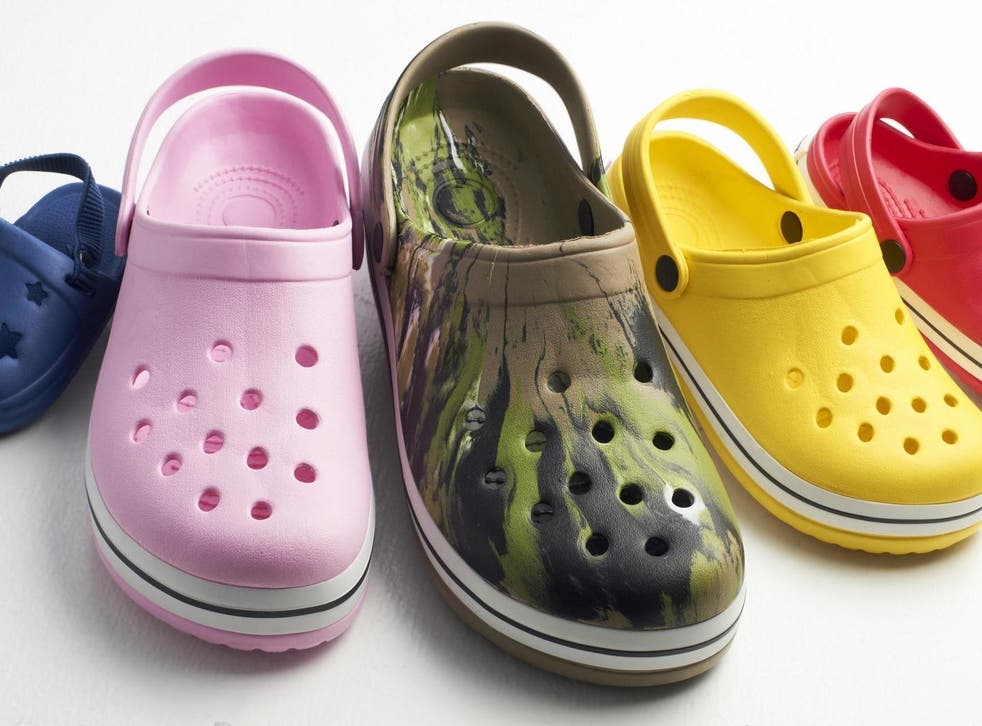 High-heeled Crocs are now a thing - has fashion finally gone too far?
Just when you thought you'd seen it all
Crocs might just be the indestructible cockroaches of the fashion industry.
They've been relentlessly mocked, teased, turned into memes, and nevertheless, they persisted.
Now, the latest incarnation of the controversial sandals comes in high heel form - and they're just as aesthetically displeasing as you'd expect.
While the original Croc vindicates its questionable appearance by marketing itself as a comfort shoe, complete with arch support and a water-friendly design, its fashion-forward counterpart is lacking in such justification, given that heels are notoriously uncomfortable, squishy soles or not.
However, in an admirable display of perseverance, the shoe brand insists that its new high heel variations will provide all-day cushion and comfort.
At least they aren't trying to convince anyone they're the next Manolos - but, are they?
Croc-sceptics, brace yourselves: just one year after the conventional flat Crocs made their debut on the catwalk via British designer Christopher Kane, who made his own marbled, gem-encrusted versions of the classic shoe, the polarising sandals made a triumphant return to the runway.
Balenciaga released its own shoe made in collaboration with Crocs in October 2017, which are set on an "exaggerated foam platform" which will have you tottering at five inches above your normal height.
The rubber sandals have an added designer flair, as they are adorned with playful charms and Balenciaga logo pins.
They remain hugely popular, selling out before they'd even been released in pre-sales on Barney's website.
They are now available on Net-a-porter for a humble price of £645.
If that's a little too steep for you to achieve your Croc-induced dreams, you might be better off opting for the high heel option released by the brand itself, which costs just £40 on Amazon.
According to reviewers, they're a hit:
"The Cyprus just keeps getting better," wrote one person. This version has an elegant strap design with a little more top-of-foot coverage and attractive metal hardware around the collar.
"You'll appreciate the subtle elastic on the straps for a more forgiving fit. And we know you'll like the Croslite foam foot bed for all of the cushion and comfort it delivers."
"I love these shoes," enthused another.
"Never thought anyone would see me in a pair of Crocs, I now have three pairs of these, in different styles, but with the heel."
However, not everyone was in agreement.
"There are so many sad things going on in the world right now. We didn't need to add high heel crocs to the list. #crocs," wrote one person on Twitter.
"High heel Crocs... You are monsters #crocs #fashion #JurassicPark," added another.
Those seeking the high heel Croc life are best advised to head to Amazon rather than Crocs itself - as in keeping the label's "against all odds" success, they have sold out.
Join our new commenting forum
Join thought-provoking conversations, follow other Independent readers and see their replies