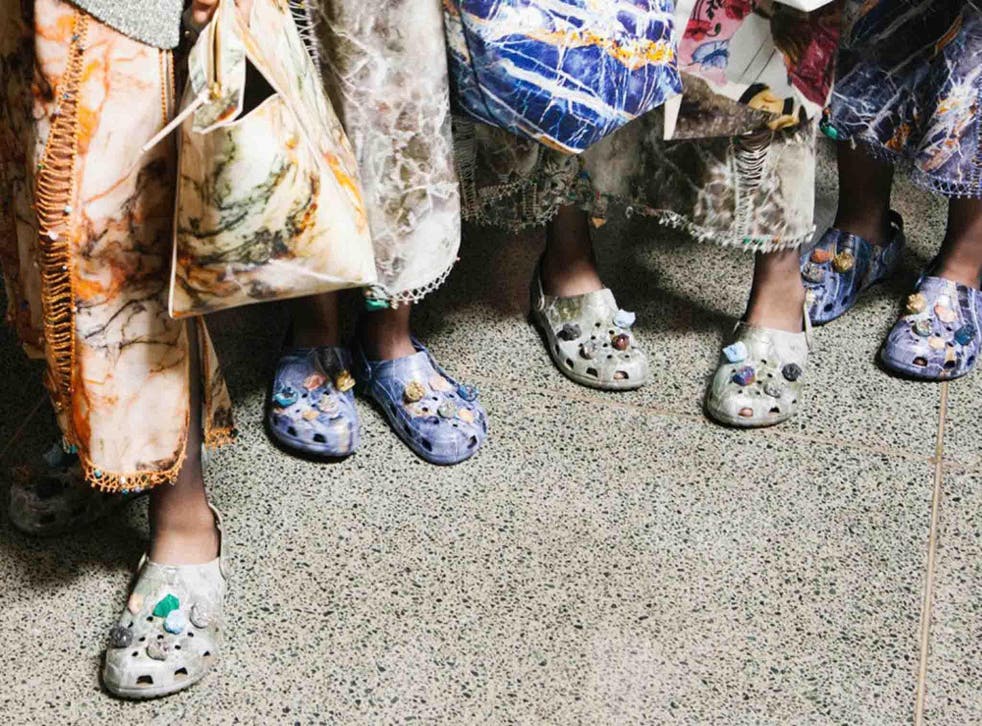 Stop trying to make Crocs happen: Why fashion's biggest punchline must never be a thing
Can Crocs ever be covetable? Sarah Young argues that the shoe that everyone loves to hate should remain firmly on the shelf
Once upon a time, the word croc was synonymous with luxury as reptile skin - faux or otherwise - swathed handbags and stiletto heels of the fashion world's elite. Nowadays though, it's a term most of us associate with spray-clean rubber clogs.
Established in 2002, the Croc was originally developed as a boating shoe but somewhere along the line it became the go-to for gardening grans, hospital workers and hordes of small children.
They're known for their near-indestructibility (the brand claims that customer's need only buy one pair to last them a lifetime) but what is it about these soft, ugly shoes that people find so appealing?
Sure, they have staying power; the material is snug, they're cheap and and let's not forget germ hardy.
But they're also a blight on the fashion mainstay, right? Wrong. According to Christopher Kane, they're seriously on-trend.
The Scottish designer made the divisive decision to send Crocs down the runway of his spring/summer 2017 collection earlier this month where the classic clog came in marble print and embellished with natural gemstone Jibbitz (for those of you fortunate enough not to know, these are charms that sit in the shoes' ventilation holes).
Talking about the collaboration, Kane said "I always work with unexpected items and combinations, transforming the everyday into desirable luxury. I wanted to bring my own stamp and DNA to Crocs' classic clog shoe and achieve something really special ... Crocs are arguably the most comfortable shoe, I love that they are slightly awkward and might be perceived by some as 'ugly'."
Let's face it, the fashion world loves an acrimonious trend but is Croc-gate taking things a little too far? Or, will they really be a sell-out when they hit stores next season?
Croc connoisseurs are everywhere and the shoes are undoubtedly back in sartorial conversation.
But, for now at least, I think the shoe that everyone loves to hate is destined to remain firmly on the shelf; or on the feet of attention-hungry street style stars.
Join our new commenting forum
Join thought-provoking conversations, follow other Independent readers and see their replies