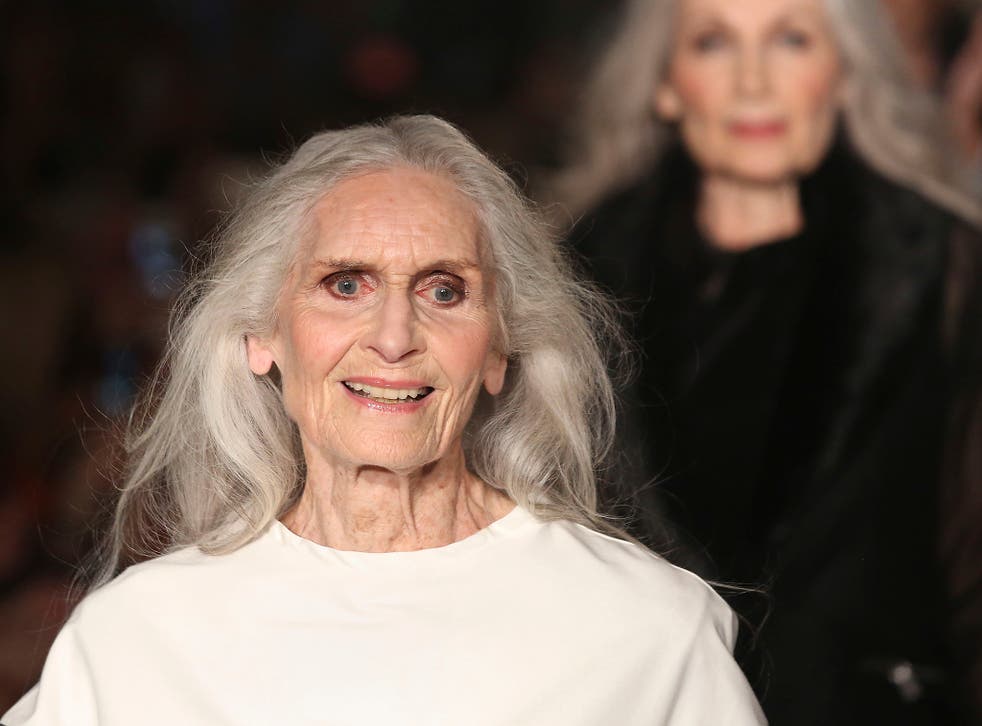 Daphne Selfe: Supermodel on facing sexual advances from men in fashion industry
The world's oldest working supermodel, Daphne Selfe, 90, has revealed that saying no to advances from male photographers lost her jobs in her younger years in the industry.
The pressures of the world of fashion, many of which have come to light in recent years thanks to the #MeToo movement, were much the same for Selfe when she started modelling in 1949.
In an interview with The Telegraph, the nonagenarian recently spoke out about how she lost jobs through saying no to men: "When I started you had to go around to the photographers with your portfolio to see if they liked you."
"I lost jobs when I was younger, by saying no [to advances]. I didn't care. I was quite a strong young person to always say no. Perhaps for people who needed the money it was a more difficult situation to be in."
Earlier this year, top fashion photographers Mario Testino and Bruce Weber were accused of sexually assaulting models.
Selfe believes teenagers are "too young" to be models because "their figures aren't developed."
As for diversity in the modelling world, Selfe is all for embracing different body shapes and sizes, as long as the models are healthy.
"I don't encourage the models who are too fat, or too thin, because both of those are bad for health," she explains. "But it's brilliant to see different ages, skin tones, disabilities, everything being accepted, yes."
With a career spanning 69 years, it's safe to say Selfe, who lives in Baldock, Hertfordshire, has seen some change.
But the nonagenarian, who's modelled for Dolce and Gabbana, Eyeko and Olay, has embraced social media - she got Instagram at the age of 85 and now has just shy of 60,000 followers.
Does she have any plans to stop working any time soon? Absolutely not.
"I don't do retiring," Selfe says. "When life is so interesting, why should I give it up until it gives me up?"
Join our new commenting forum
Join thought-provoking conversations, follow other Independent readers and see their replies